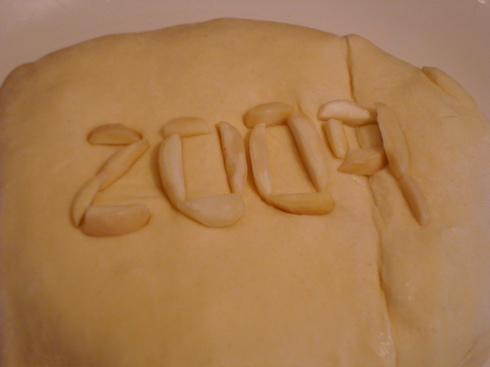 We rang in the new year at a dinner party thrown by our friends Angela and Sean. The party was dubbed "There Will Be Ham" for the exact reason you might expect. The photo above is of my soon-to-be baked brie getting into the spirit. More photos after the jump.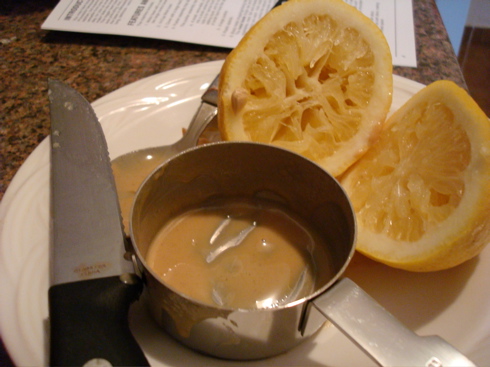 I tried out my brand new food processor by making a batch of hummus to bring along.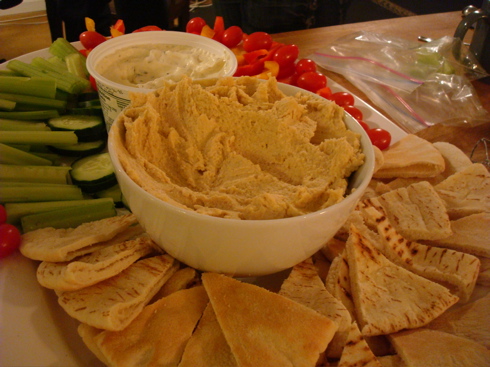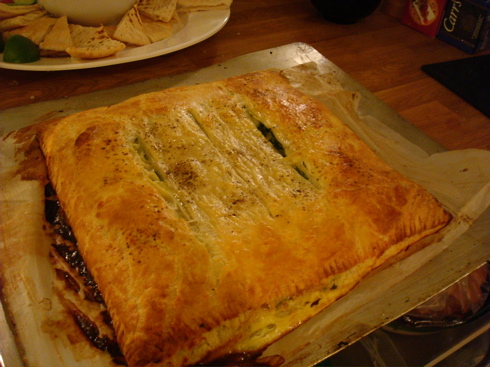 Sean's spinach and puff pastry app right out of the oven.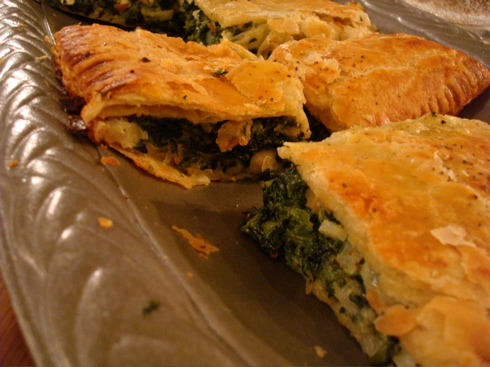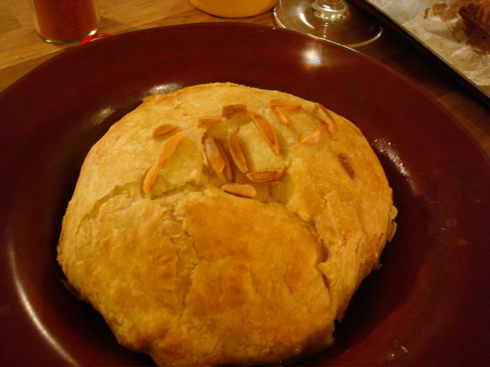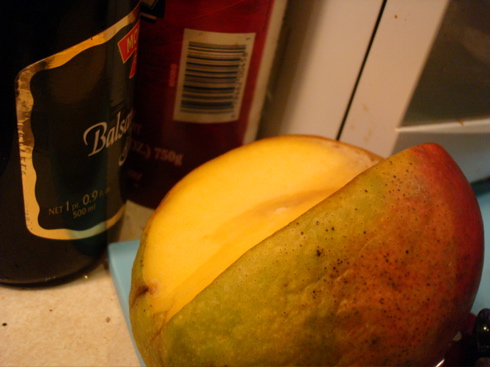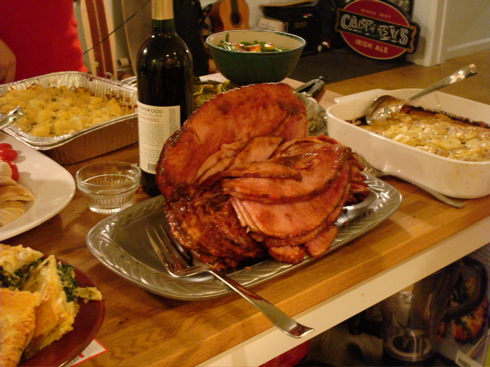 The fabled ham.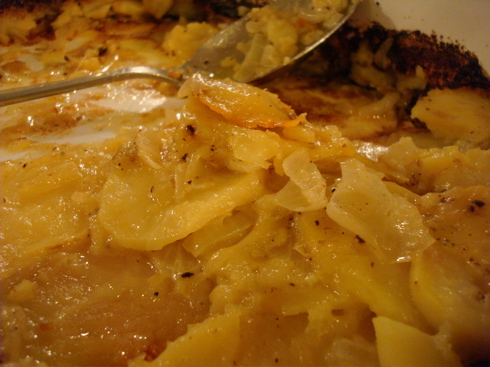 Angela's potatoes au gratin.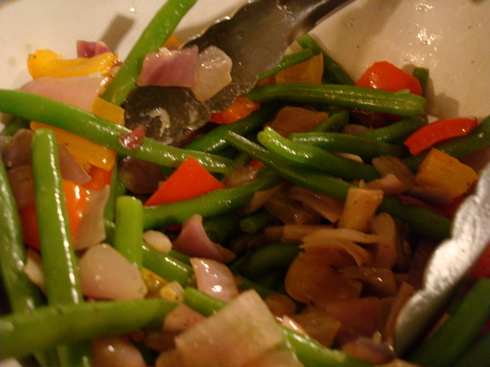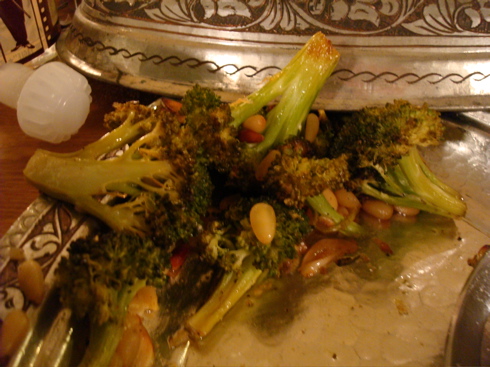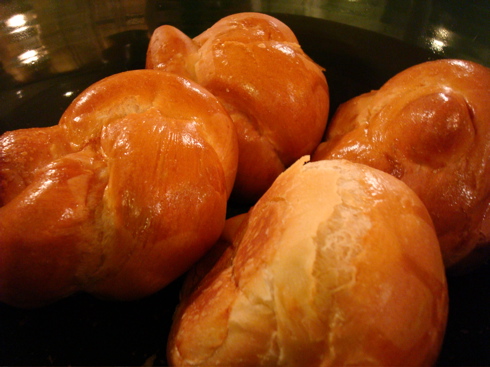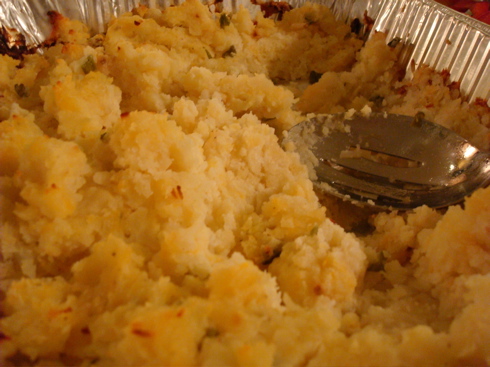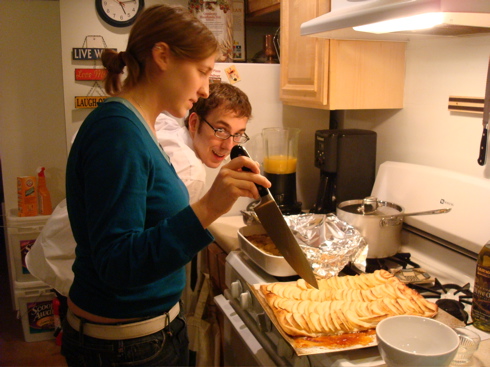 Angela getting rid of extra puff in the puff pastry of her tart.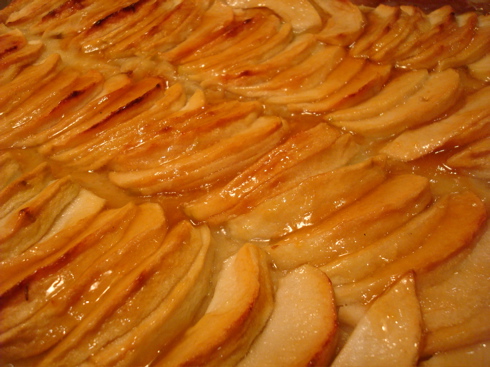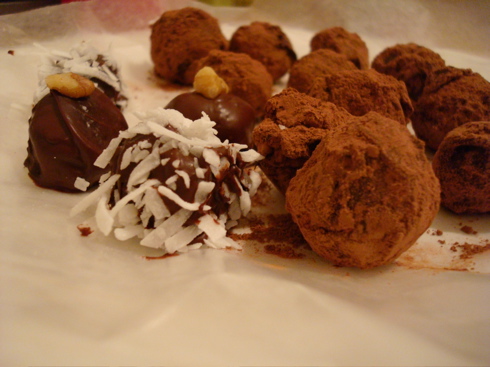 I made truffles for the first time for the party. Recipe coming later this week.