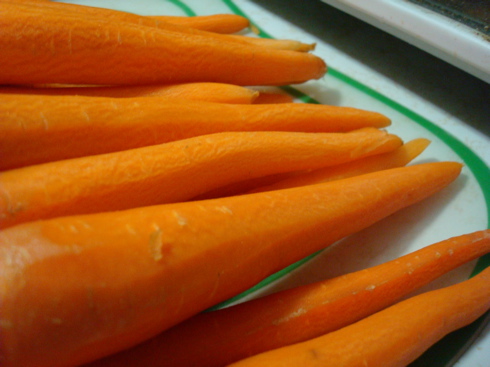 After a weekend of parties, movies, and a trip to Teddy Roosevelt's house in Oyster Bay, I spent Monday winding things down and preparing for the week. As I was cleaning items out of the refrigerator in the morning, I discovered that I had a pound of unused carrots on the bottom shelf. I turned to the New York Times' Recipes for Health, where recipes are broken down by main ingredient and, as the title of the website section suggests, they're good for you.
A pureed carrot soup looked like a perfect option. I had most of the ingredients on hand, and other than peeling and chopping two pounds of carrots, preparation was simple. You can find the recipe here and some photos from my adventure after the jump.
Make sure to leave ample time for peeling and chopping, or employ the help of a friend or significant other. This soup can be a team effort.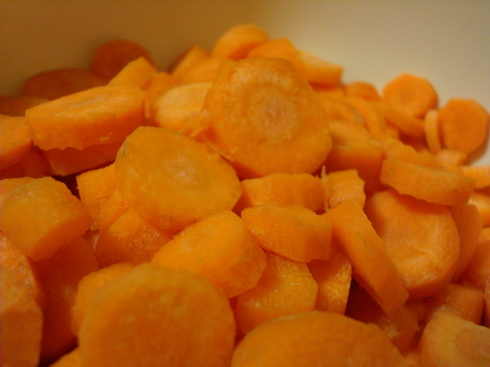 After sauteing my onion and carrots, I added vegetable broth instead of water. I think it added a lot of flavor, but if I were to make it again, I would go low-sodium.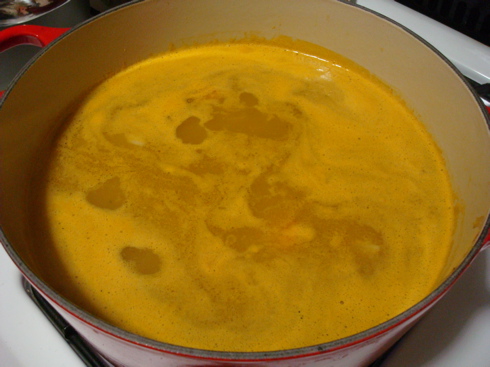 Once the soup simmers for thirty minutes, you'll be able to see how the addition of the abborio rice helps to thicken the broth. Here's the soup pre-hand blender.
You can use a hand blender, regular blender, or food mill to puree the soup, but the hand blender comes highly recommended. It's so easy to use and dishwasher safe (most of the time). It took the soup from from chunky to potage in about fifteen seconds.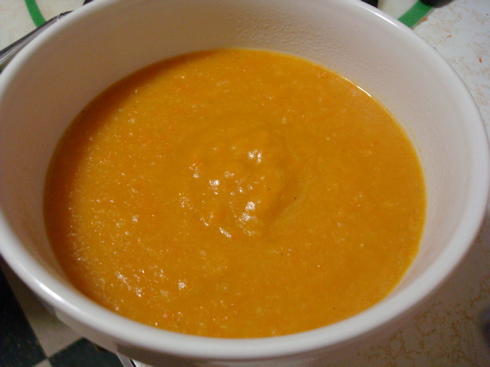 To complete my meal, I made an SAT: sprout, avocado, and tomato sandwich. Overall, a healthy, vegetable-filled dinner for one (with plenty of leftover soup for freezing).