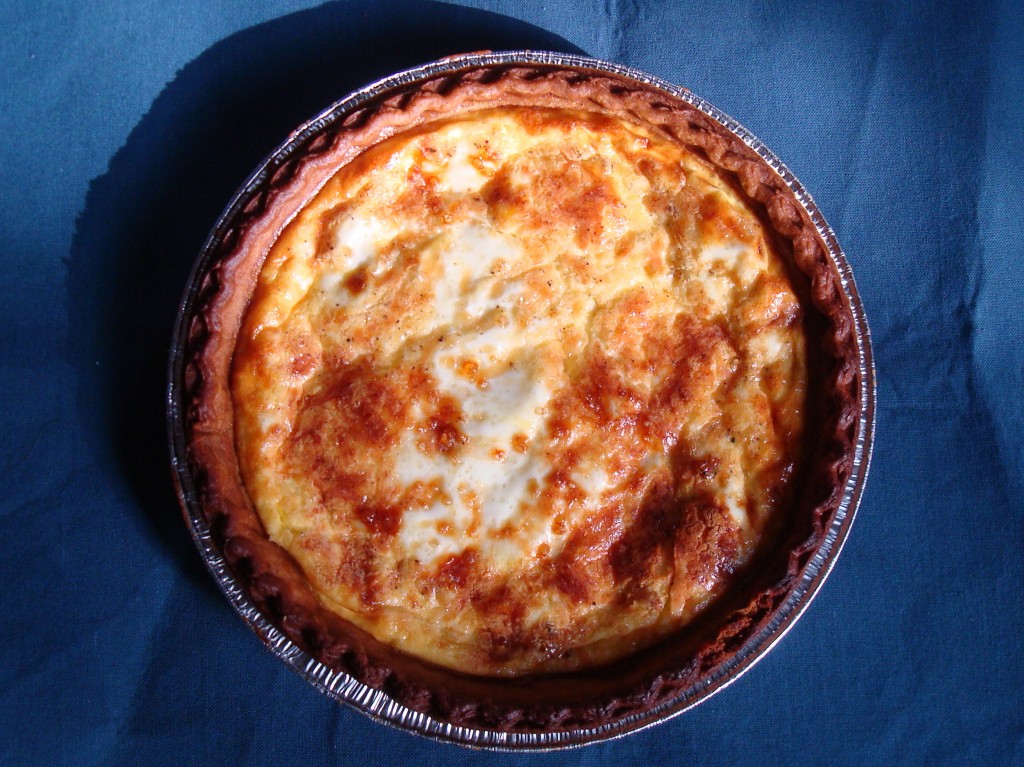 Get ready for a behind-the-scenes tidbit: My kitchen doesn't get any natural light. Well, that's not 100% true. There is a tiny window behind the sink that overlooks a concrete patio and dozens of cinder-block walls that separate tiny brownstone backyards, but it only gets direct sunlight for about an hour everyday and that light shines right into the sink. Not the ideal situation for a woman who wants to take photos that aren't washed out or strangely orange. Good ol' fashioned sunshine makes my antiquated point-and-shoot camera look pretty good.
To my improve photos, I decided to put a few surfaces in the well-lit living room to use while I made a quiche for breakfast today, including the coffee table, dining table, and very chic radiator cover. Behold, a bowl of eggs and dishtowel on my coffee table: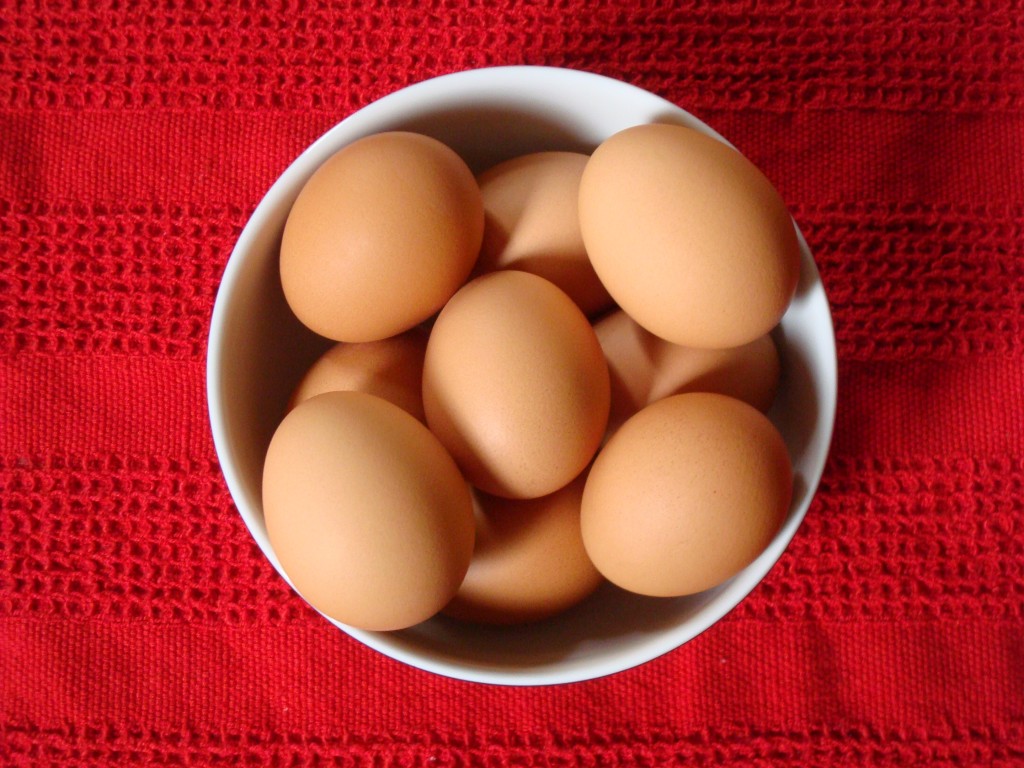 Yes. This quiche was off to a good start. I pulled together the other ingredients except for the half-and-half, salt, pepper and crust. Instead of using strips bacon as you would in a traditional Quiche Lorraine, I turned to cubes of pancetta and got to work.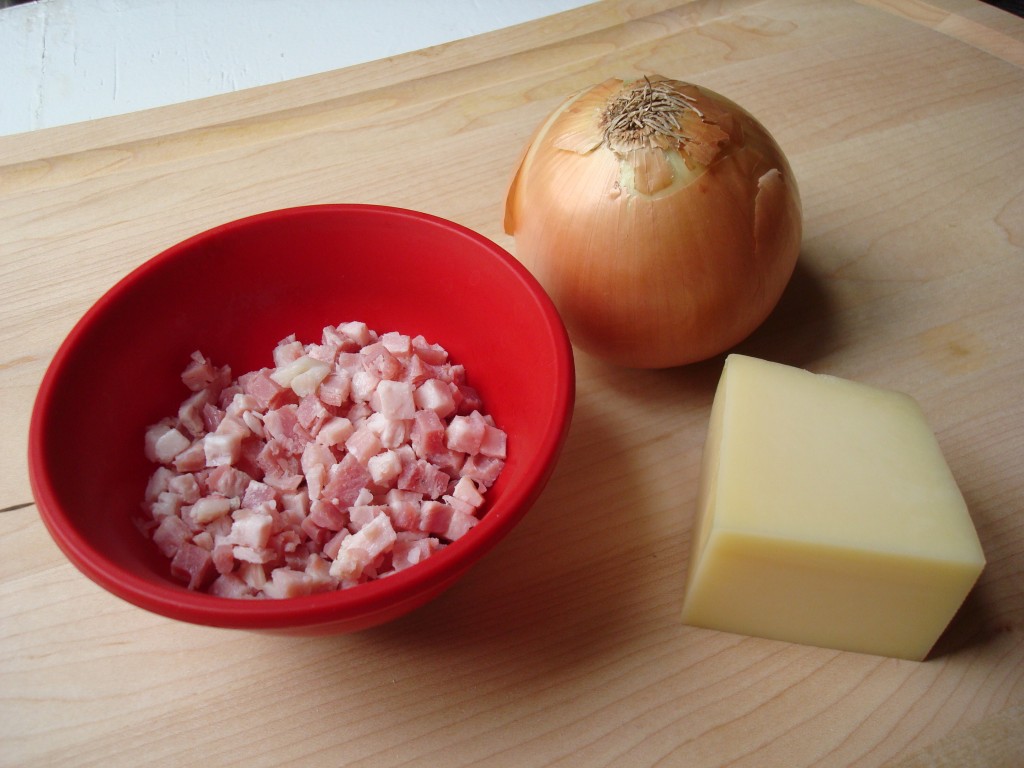 Pancetta Quiche
1 9″ pie crust (make your own favorite crust without sugar or purchase a quality frozen crust at the grocery store)
3/4 cup pancetta, cut into 1 cm cubes
4 oz. Swiss cheese, grated (about 1 cup)
1 small onion, diced
4 eggs
1 1/4 cup half-and-half
1/2 tbs butter
Salt and pepper to taste
1. Pre-heat oven to 400°.
2. Place pie crust in a 9″ pie pan. Cover with foil and wrap around the edges. Pour in dry beans or pie weights, place the pie pan on a baking sheet, and bake for 10 minutes. After 10 minutes, remove the foil and bake for an additional 3 minutes. Set aside and reduce heat to 350º.
3. While the crust is baking, heat butter in a saute pan over medium heat. Add pancetta and cook until golden brown, about 7 minutes. Add diced onion and cook for an additional 7 minutes, stirring often. Remove from heat and set aside.
4. In a medium bowl, beat eggs lightly. Mix in half-and-half and a dash of salt and pepper.
5. Use a slotted spoon to move the pancetta and onion mixture to the bottom of the pie crust, allowing some of the fat to drip off. Top the pancetta and onion mixture with an even sprinkling of the grated cheese. Pour in the egg and half-and-half. (The three photos below were not taken with natural light.)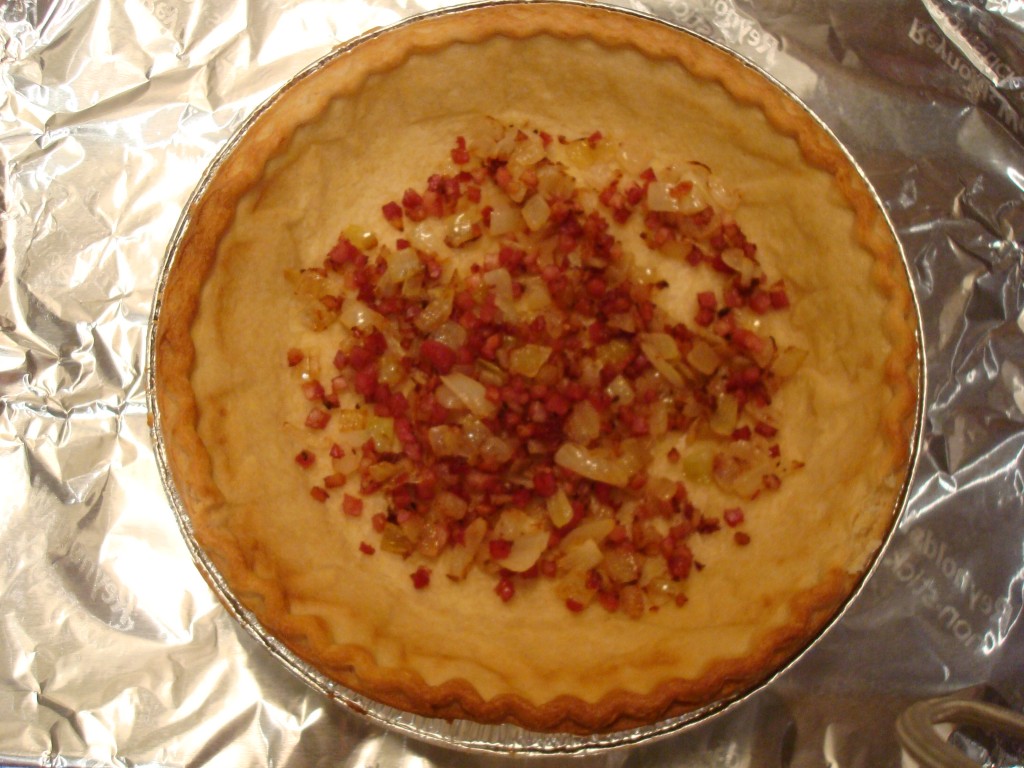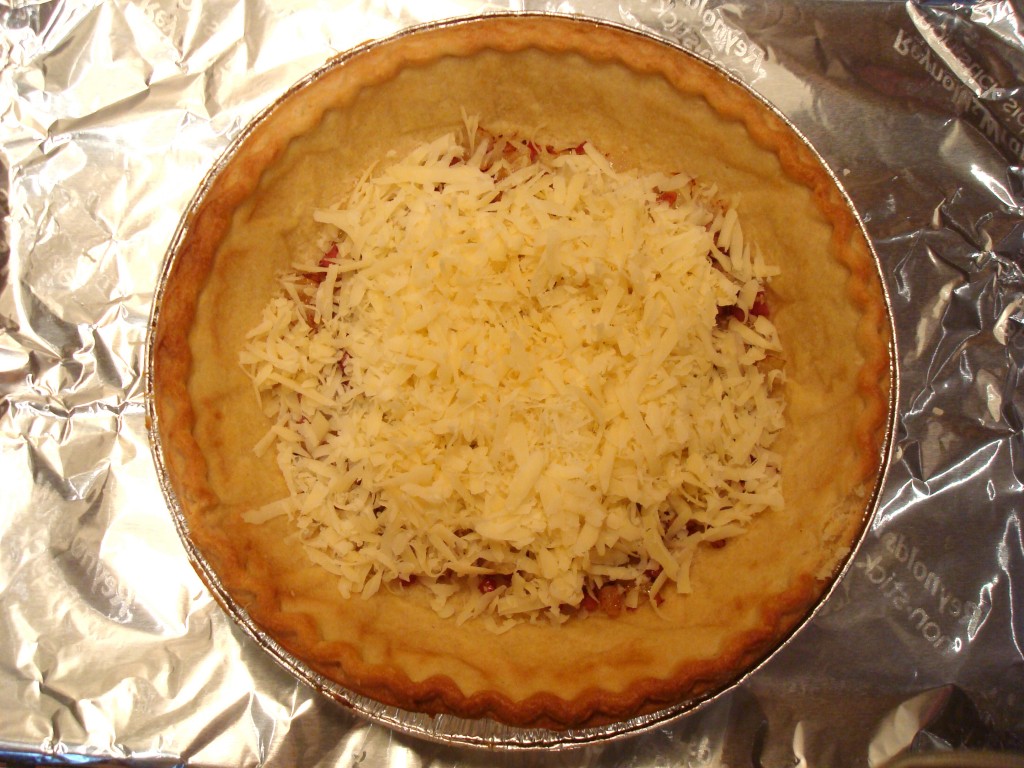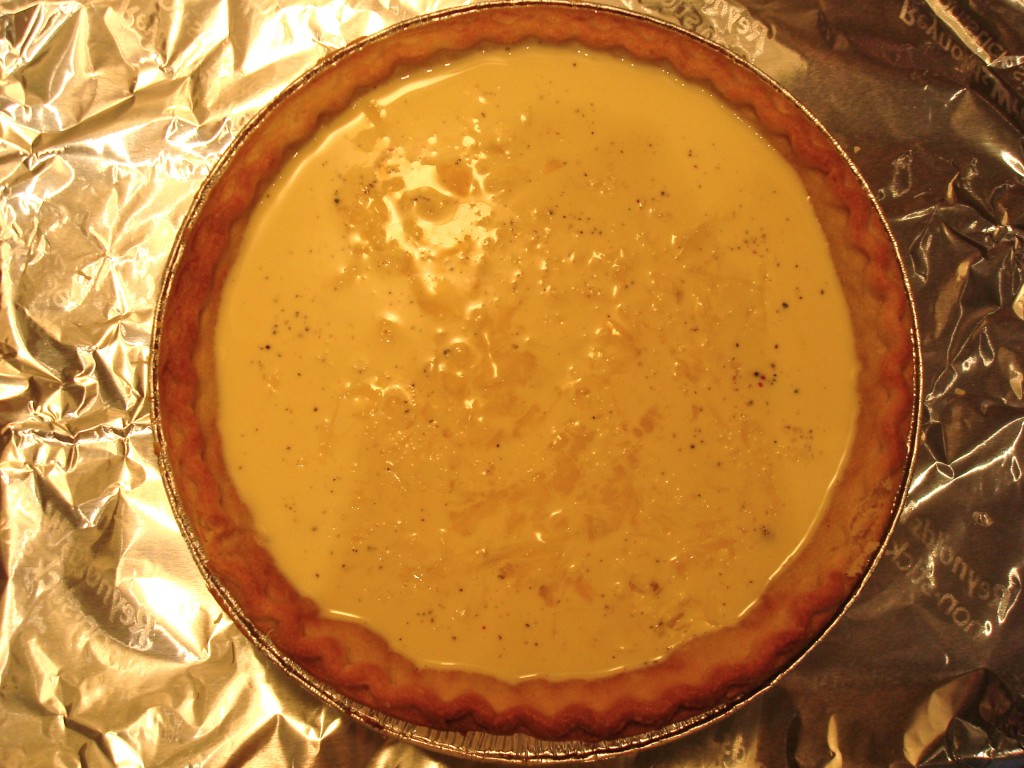 6. Bake for 45-50 minutes, or until the top is golden brown and a knife inserted into the center comes out clean. Let set for 10 minutes, slice, and serve.