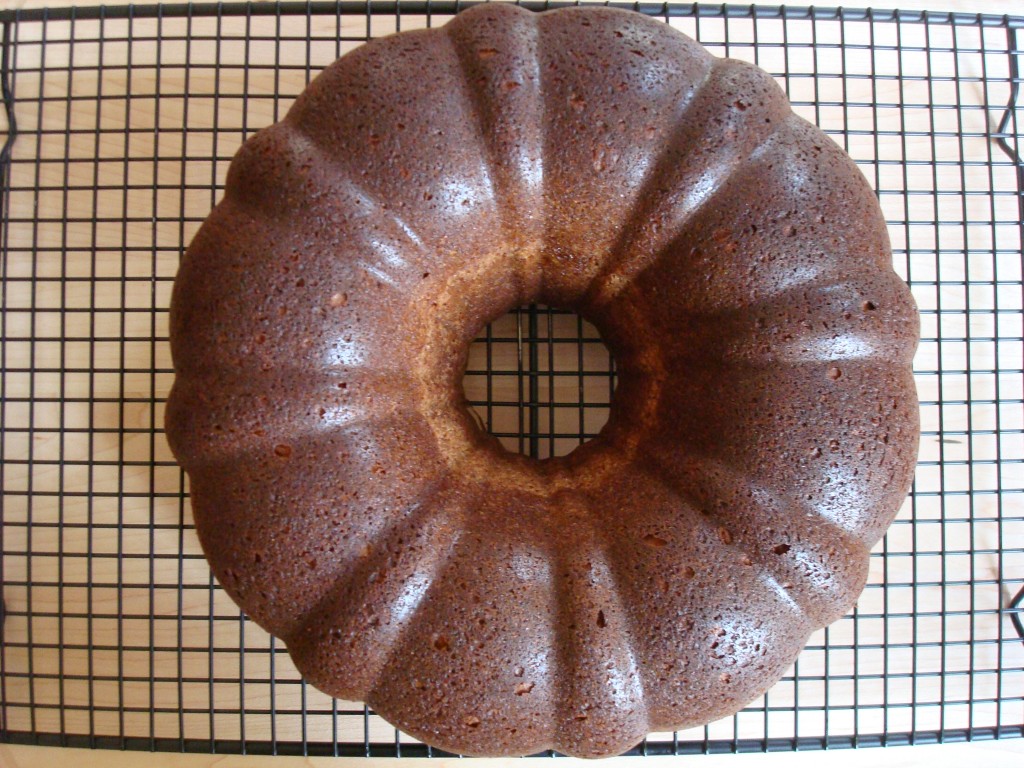 I'm back in Brooklyn after a weekend in the Baltimore suburbs with Ramsey and his family. We enjoyed a great Thanksgiving dinner, watched terrible movies (Vampire's Kiss starring Nicholas Cage) and charming ones (The Muppets), and walked around a massive outlet mall where a Medieval Times "castle" is just a few stores away from a Cinnabon. The internet also taught us a trick for opening a wine bottle without a corkscrew, which Ramsey put to use a few minutes before Thanksgiving dinner:

It felt good to wake up at home this morning, a familiar light fixture above my head and the Brooklyn streets still quiet outside. A perfect time to fill the apartment with the smells of baking and warm spices, like cardamom, cinnamon, and a dash of ground ginger. A perfect time for coffee cake with streusel.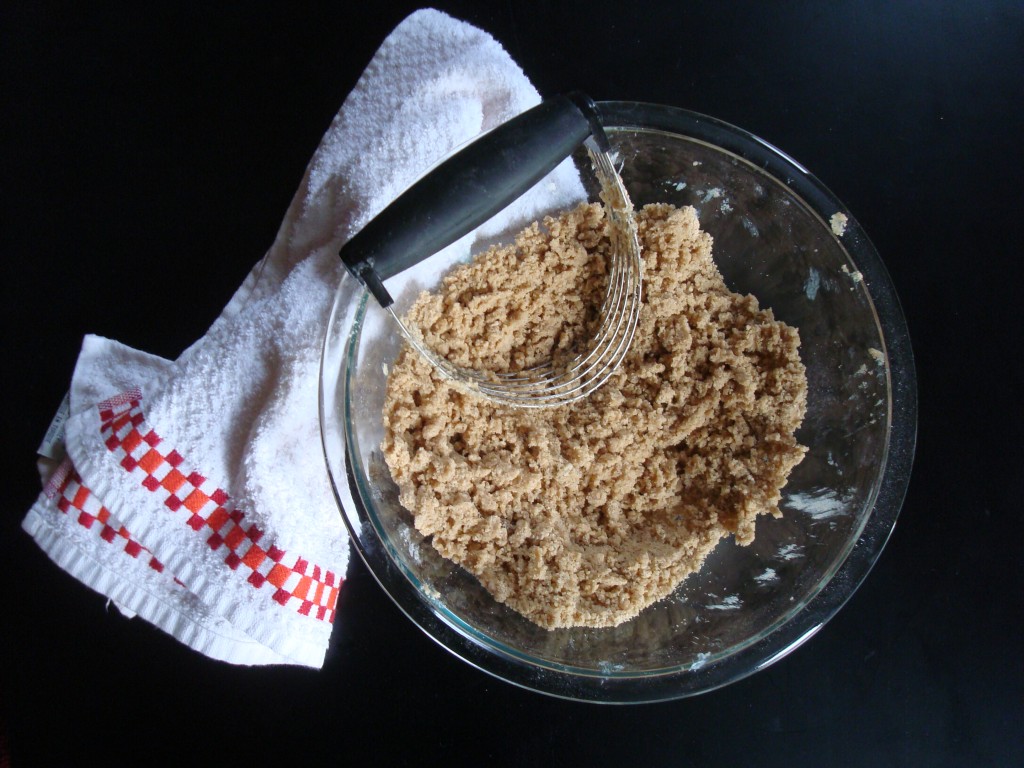 I adapted a Martha Stewart recipe to fit the contents of my refrigerator and available baking pans.
Cardamom Coffee Cake with Streusel
Adapted from Martha Stewart Living
For the Streusel
1 tbs ground cardamom
1 cup all-purpose flour
1/2 cup packed light-brown sugar
1/4 teaspoon salt
1/2 cup (1 stick) unsalted butter, softened
For the Cake
Vegetable-oil cooking spray
2 1/2 cups all-purpose flour
1 tsp baking powder
1/2 tsp baking soda
2 tsp ground cinnamon
1/2 tbs ground cardamom
1/2 tsp ground ginger
1/2 tsp salt
3/4 cups (1 1/2 sticks) unsalted butter, softened
1 1/4 cups sugar
3 large eggs
1 1/4 cups sour cream
1 teaspoon pure vanilla extract
1. Pre-heat oven to 350° F.
2. Start with the streusel. Combine cardamom, flour, brown sugar, and salt in a medium bowl. Cut in butter with a pastry blender until the mixture resembles large crumbs. If you don't have a pastry blender, you can use the double-knife method. Set aside.
3. For the cake, whisk together flour, baking powder, baking soda, cinnamon, cardamom, ginger, and salt in a medium bowl. In a separate bowl, combine the butter and sugar with an electric mixer until light and fluffy. Reduce the speed to medium and add the eggs one at a time. Reduce the speed again and add the flour mixture in two batches, alternating with the sour cream.
4. Coat a large bunt pan with non-stick oil or butter. Add half of the batter to the pan and smooth with a spatula. Sprinkle with the streusel. Top with the remaining batter and smooth gently with a spatula.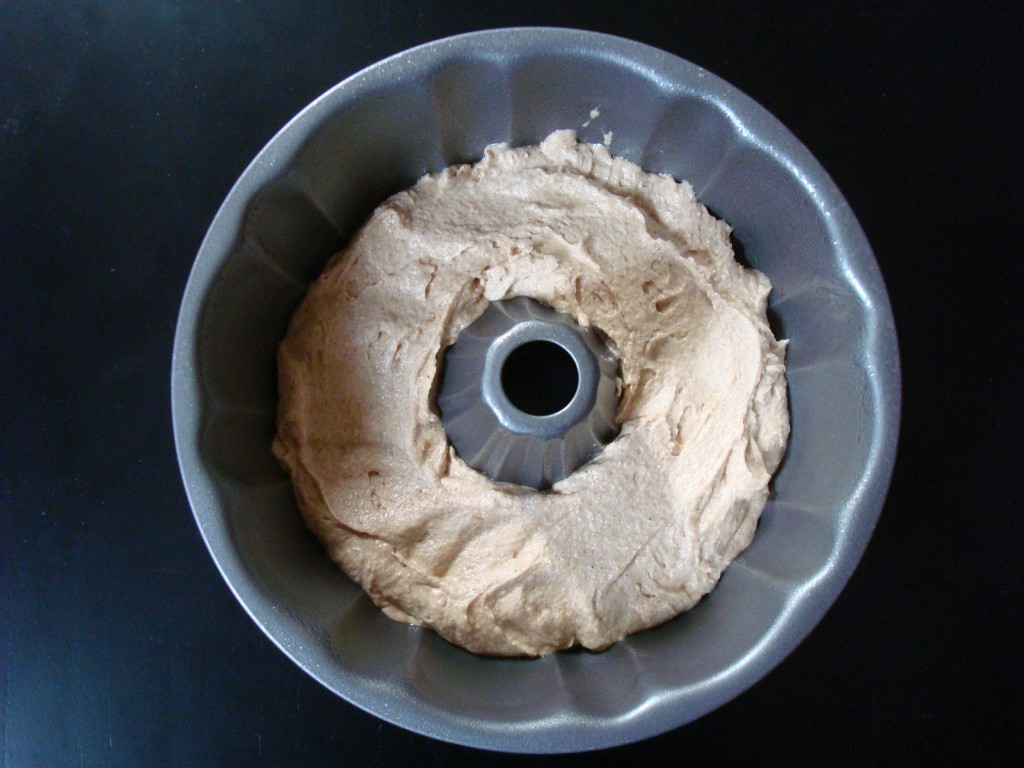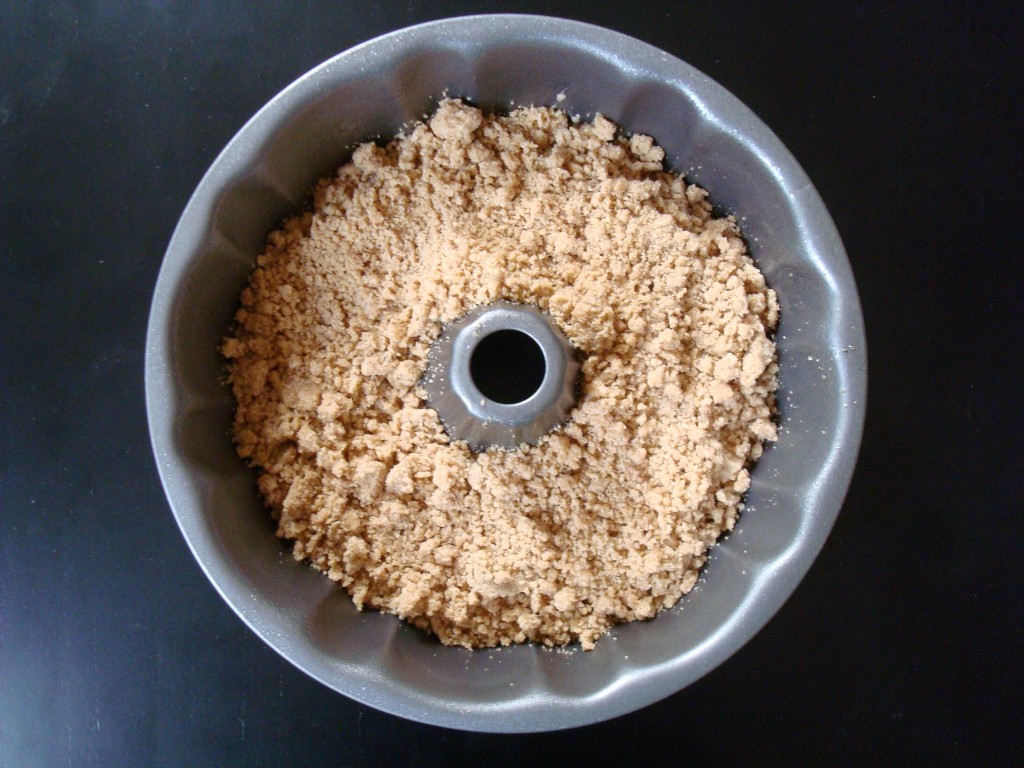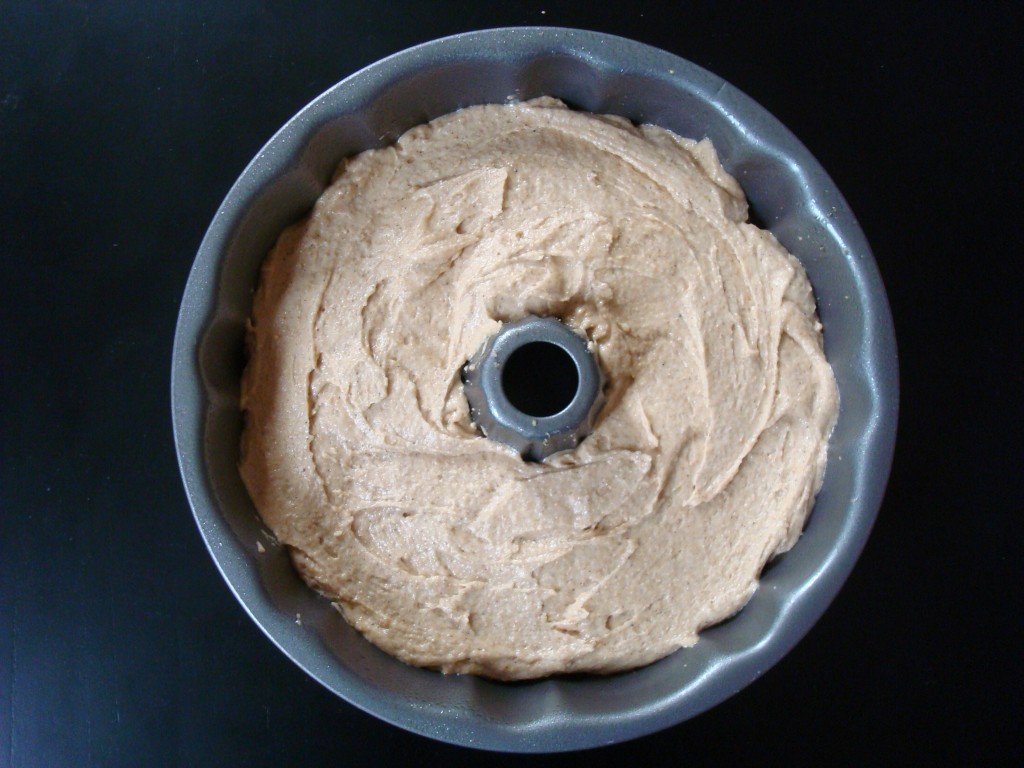 5. Bake for 45-55 minutes or until a knife inserted into the cake comes out clean. Keep a close eye on it to make sure it doesn't brown too much. I made that mistake today, and while the crunchy exterior of the cake is nice, I wish I'd pulled the cake out at the proper time.
6. Cool the cake in the pan for 15-20 minutes on a wire rack. Invert the pan on the rack to remove the cake and cool for an additional 45 minutes or so. Serve with coffee, tea, or a mug of chai with milk and sugar.