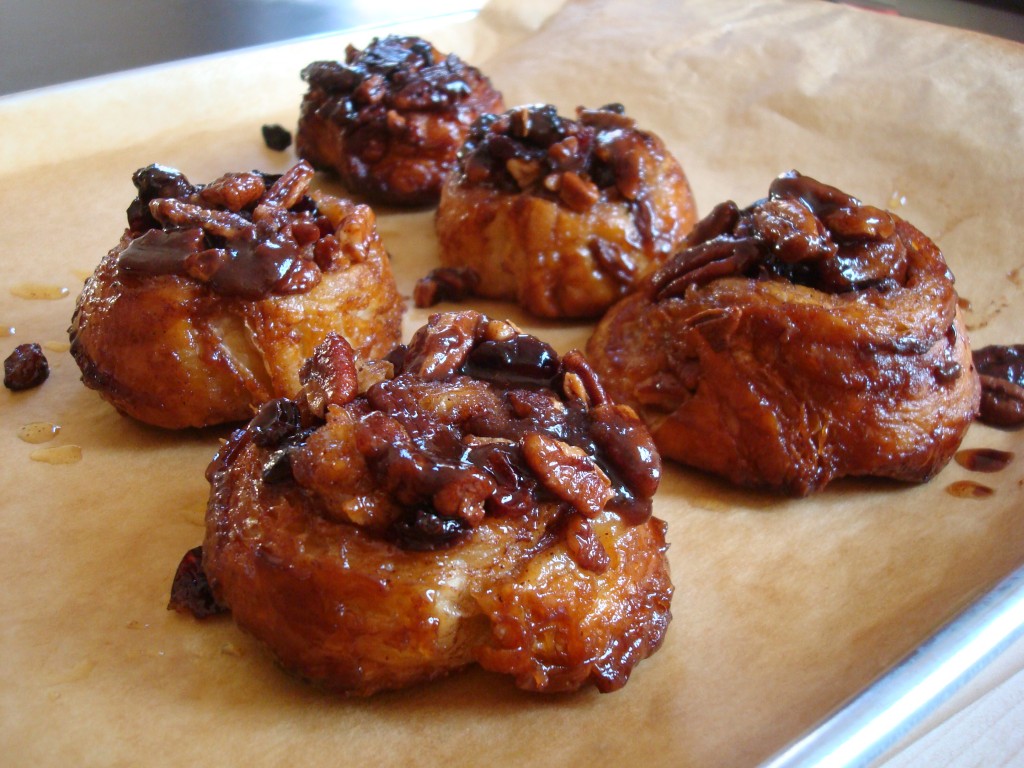 Are you frazzled from the holiday season yet?  You're probably in a better place than I am. I've struck most of the to-dos off my list, but I still need to finish my Christmas shopping, buy a whole lot of candy packaging, and make twelve batches of sea salt caramels and marshmallows to share with family when I head upstate. I considered taking a vacation day to wrap candy this week, but things are way too busy at work. Also, the thought of using a vacation day to sit at my kitchen table and twist wax paper around caramels bordered on crazy, so I'll just stay up until the extra late on Thursday night to wrap and watch Elf on a loop on TBS. Sleep deprivation, sugar, and Buddy the Elf are a recipe for victory.
When Christmas morning finally arrives, all I'll want to do is collapse, but what better way is there to collapse than onto a couch with a sticky bun in hand? Even better, a sticky bun that's easy to make and includes the flavors of the season, like citrus, cranberries, brown sugar, and lots (and lots) of butter. If you defrost your puff pastry overnight, this whole recipe should take ten minutes to put together, not counting the baking time.
It starts with mixing up some butter with brown sugar and orange zest.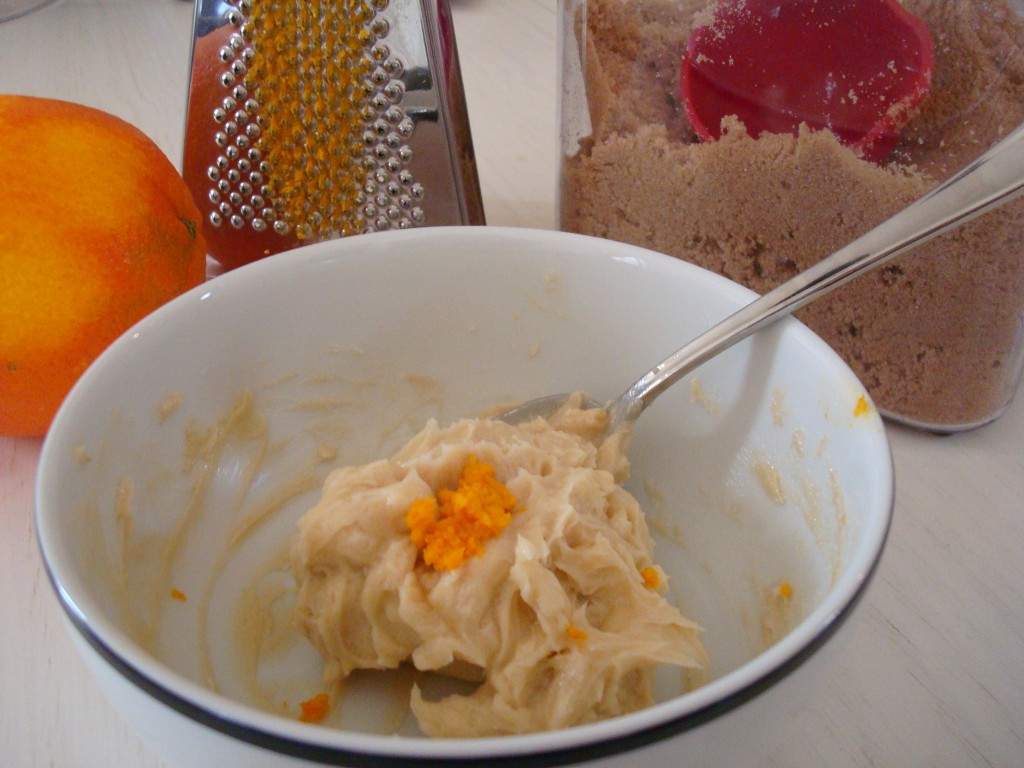 Then, melt some non-zest-infused-butter, brush it on the puff pastry, and top with all sorts of delicious things.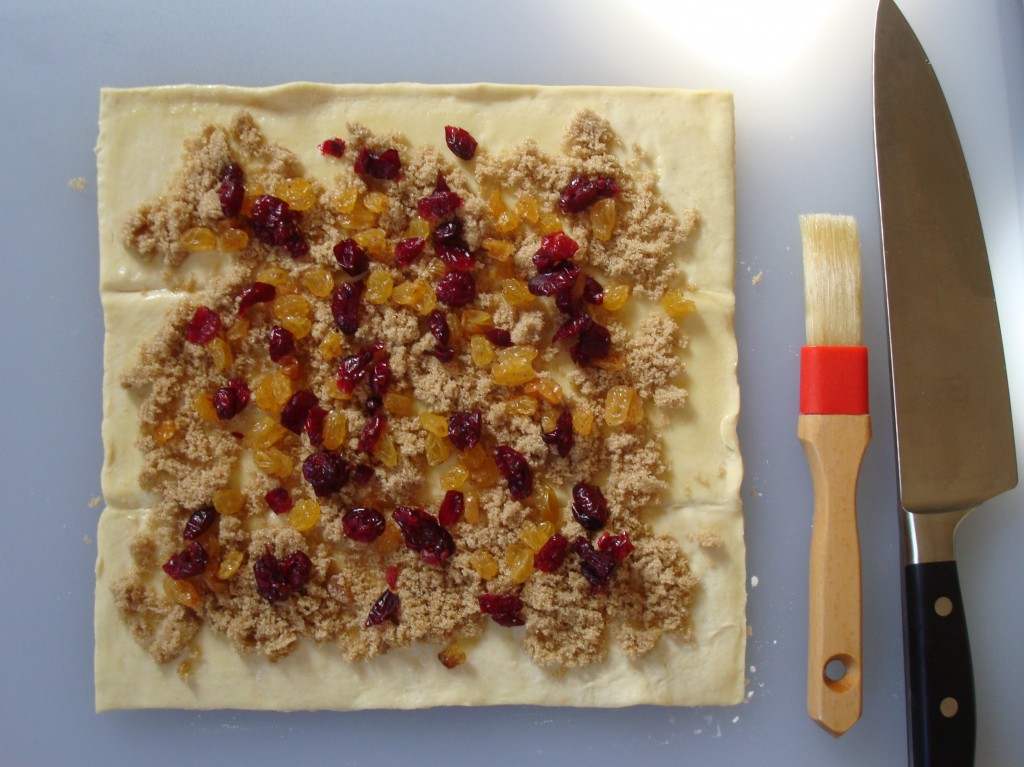 Next, roll it up and slice it up.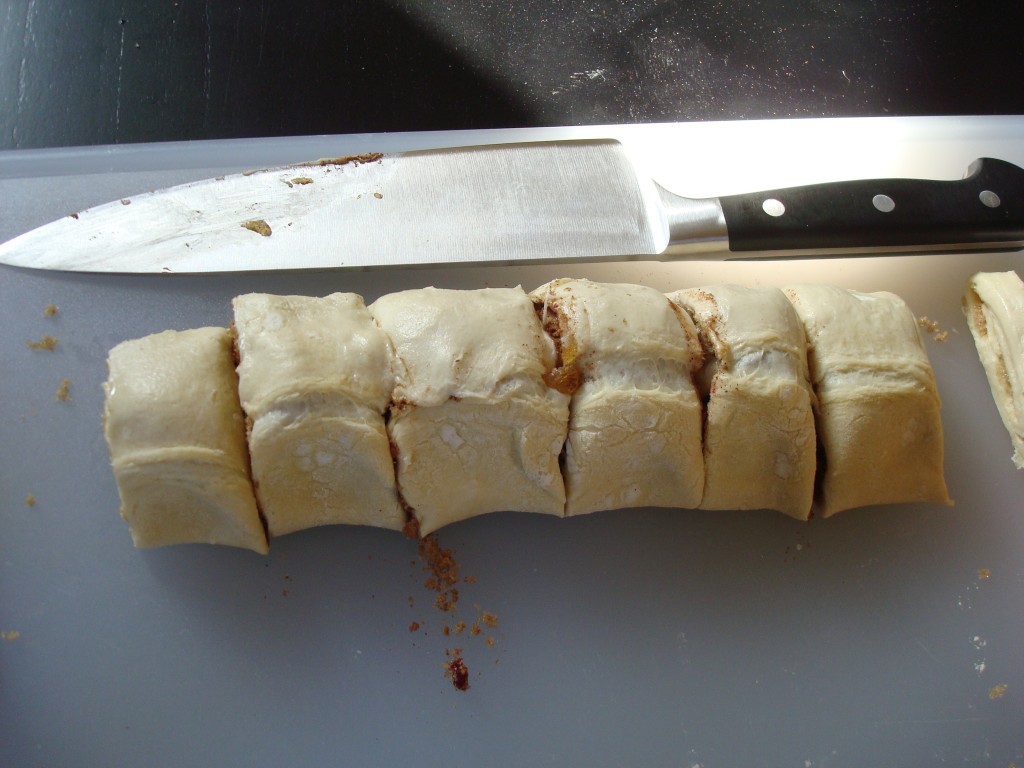 The filing will try to escape, but be strong.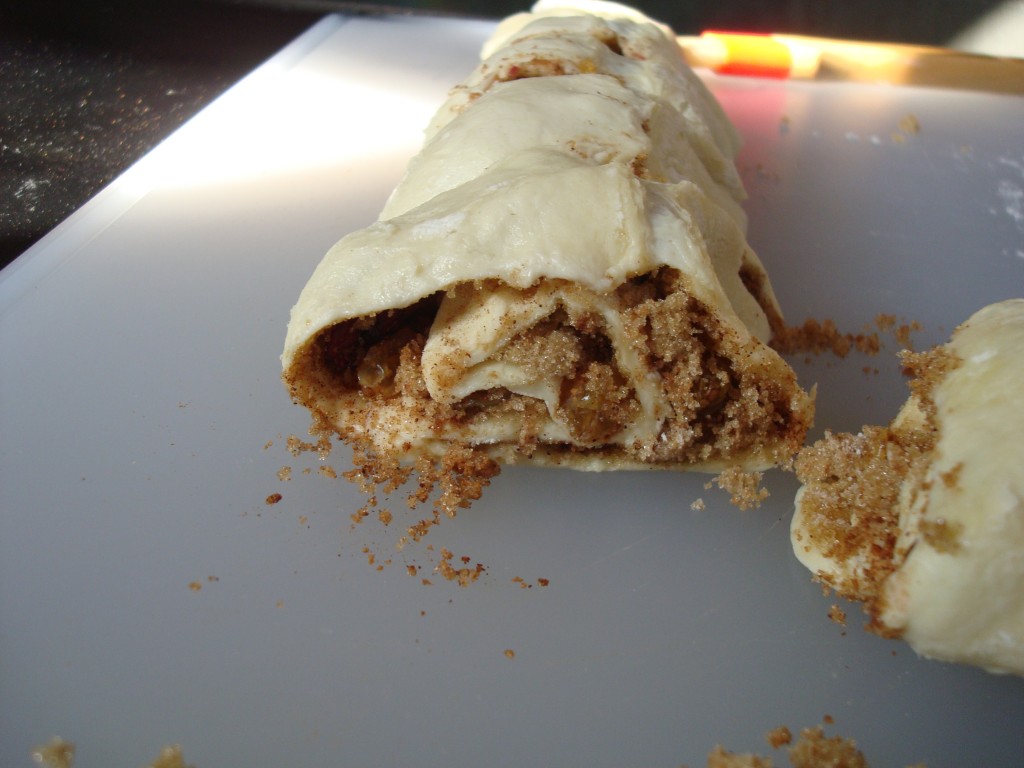 Finally, drop spoonfuls of the orange butter into a muffin tin, place the rolls in the tin spiral-side up, and bake. The buns will puff up and brown. After about thirty minutes, they'll look something like this: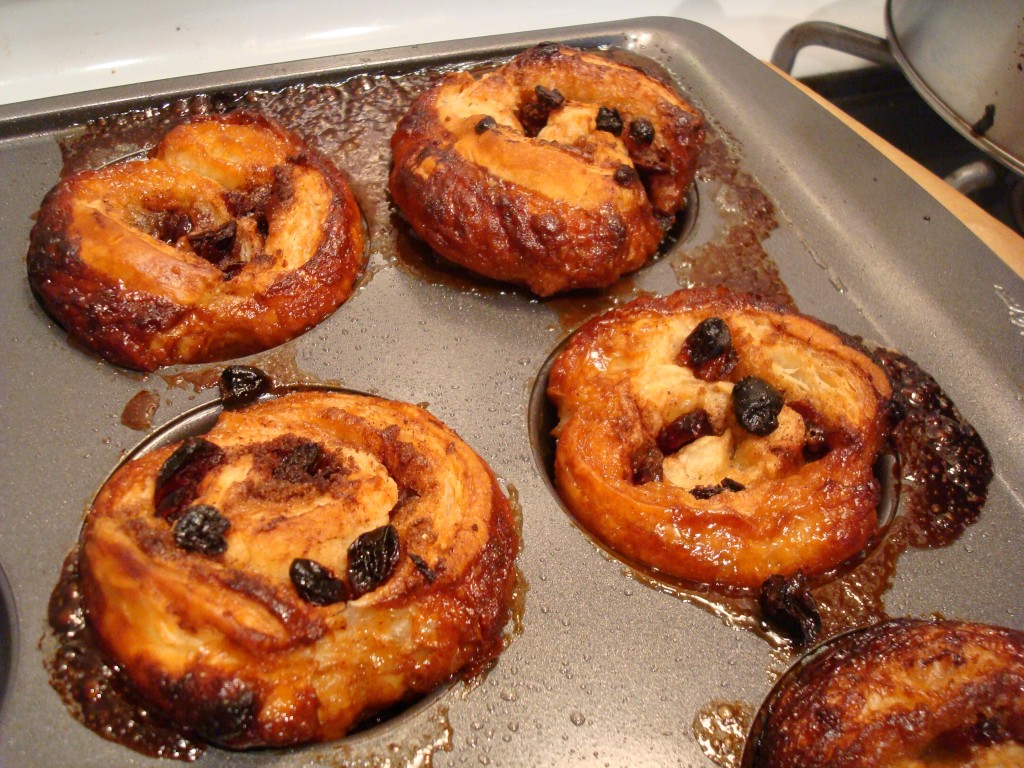 Cool them for a few minutes, then invert on some parchment paper. Done. (If you were a stand-up comic or giving a speech, this would be an appropriate moment to drop your mic. You can do the baker equivalent instead, which I suppose is dropping your oven mitt. )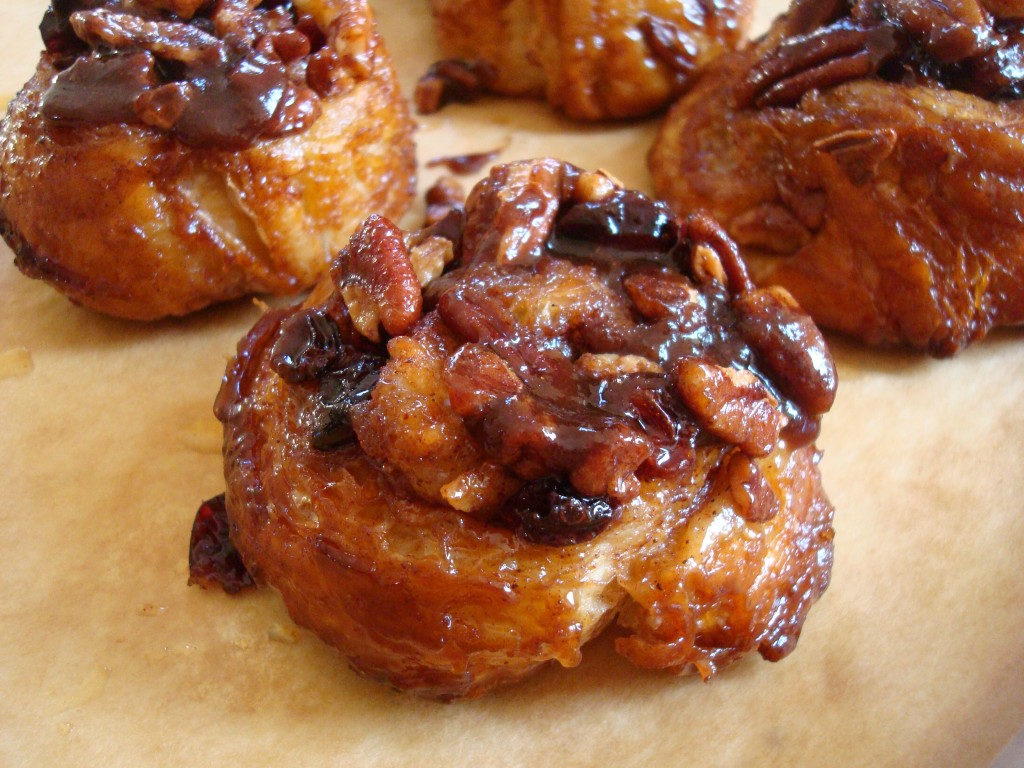 Sunday Morning Sticky Buns
Makes 1 dozen
(Adapted from Ina Garten)
12 tablespoons unsalted butter, at room temperature
1/3 cup light brown sugar, lightly packed
1/2 cup pecans, chopped
1 package (17.3-ounces/ 2-sheets) frozen puff pastry, defrosted
1 teaspoon orange zest
The filling:
2 tablespoons unsalted butter, melted
2/3 cup light brown sugar, lightly packed
3 teaspoons ground cinnamon
1/2 cup dried cranberries
1/2 cup golden raisins
1. Pre-heat the oven to 375º. Place a 12-cup muffin tin on top of a baking sheet with lined parchment paper.
2. Mix together 12 tablespoons butter, 1/3 cup brown sugar, and orange zest. Place a tablespoon of the mixture in the bottom of each of the muffin cups. Sprinkle with pecans.
3. Lightly flour a large board or other work surface. Unfold one of your puff pastry sheets and brush lightly with melted butter. Top with 1/3 cup brown sugar, 1/2 cup cranberries, 1/2 cup golden raisins, and 1 1/2 teaspoons of cinnamon. Carefully roll the pastry, and finish with the seam side down. Cut a bit off the ends and then cut into six equal parts. Place the buns spiral-side up into the muffin tins. Repeat this process with the other pastry sheet.
4. Bake for about 30 minutes, or until the buns are golden brown. (Check them often because just a few extra minutes can mean the difference between gooey caramel topping and tooth-breaking brittle.) Allow them to cool for five minutes in the muffin tin, then invert onto the parchment paper on the baking sheet. Let them cool and then serve.