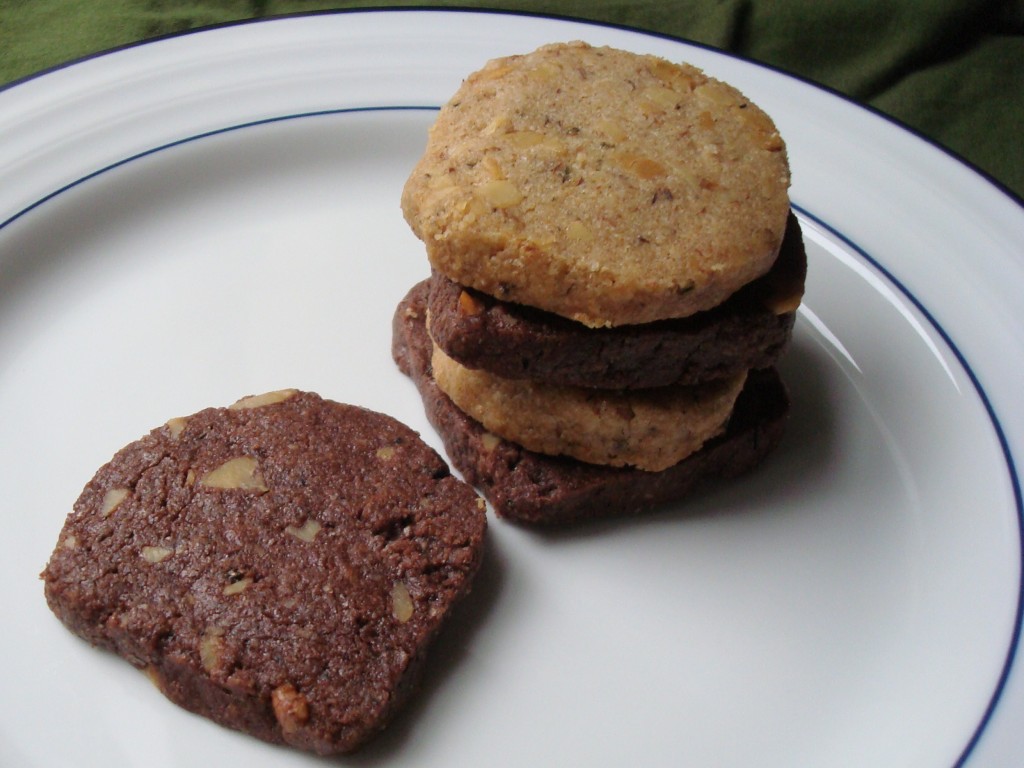 Ramsey and I tore through the first two seasons (and Christmas special) of Downton Abbey last week. If you haven't been sucked in by Netflix or your local PBS station yet, it follows the lives of a British aristocratic family and their servants during everyone's favorite early-twentieth century events (sinking of the Titanic, World War I, the Troubles, etc). It's full of family drama, squabbling over inheritances, conniving footmen, and a whole lot of tea. Tea is consumed least three times in every episode, and depending on the time of day, it's enjoyed with an array of beautiful sandwiches and pastries.
Few of us have time to prepare a spread of sandwiches, scones, and clotted cream to enjoy with an afternoon mug of tea, so my go-to accompaniment is a buttery, crunchy cookie.  That's why I immediately flagged this recipe from The Kitchn. Butter, rosemary, and sugar? Perfect.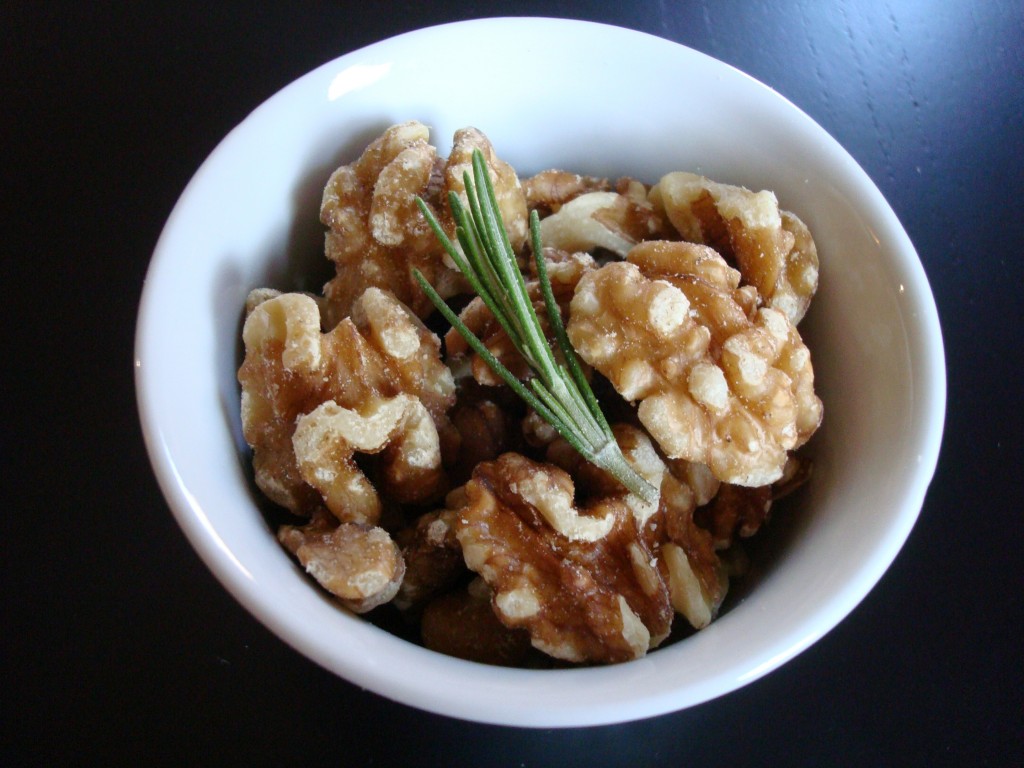 I followed the exact recipe from The Kitchn and had great results, but I wanted to try making a chocolate version. Truth: I liked the original, non-chocolate version more than the chocolate version I created. It didn't let the rosemary flavor come through as much as I like. But! If you're in the mood for a chocolate shortbread, give it a try.
Chocolate, Rosemary, and Walnut Brown Butter Cookies
Makes about 2 dozen (Adapted from The Kitchn)
1 cup unsalted butter
1 cup walnut halves, toasted and chopped small (none larger than pea-sized)
1 1/2 tablespoons rosemary, minced
1 1/2 cups flour
1/3 unsweetened cocoa powder
1/2 teaspoon salt
1/2 cup granulated sugar
1/4 cup confectioner sugar (or another 1/4 cup granulated, if you don't have confectioners)
1. Melt the butter in a medium saucepan over medium-high heat. Swirl the pan occasionally until the butter stops foaming, turns brown, and small dark brown specks form. It will smell like roasting nuts. Remove from the heat and set aside to cool to room temperature.
2. Mix the walnuts, rosemary, and dry ingredients in a medium bowl. While beating on medium speed, add the cooled butter until it's fully incorporated and the dough takes on the consistency of damp sand and holds together when you press it into a ball. Add a few teaspoons of water if it doesn't hold.
3. Pour the dough onto a large cutting board or other work surface and form into two logs about 1 1/2 to 2 inches in diameter. Wrap tightly in plastic wrap and place in the freezer for at least thirty minutes (up to three days).
4. When you're ready to make your cookies, preheat the oven to 350º and line two baking sheets with parchment paper.
5. Unwrap one of the dough logs and use a sharp knife to slice it into 1/4 inch cookies. Place them on the parchment paper about a 1/2 inch apart. Bake for 10-13 minutes. Allow to cool for 5 minutes on the baking sheet and then transfer to a cooling rack. The cookies will keep in an air-tight container for up to two weeks.