I haven't been kind to my body since July. First, I used pre-wedding weight loss as an excuse. ("I ate nothing but salad for months! I deserve this BLT.") Then came the holidays. ("Another massive tin of caramel corn in the office kitchen? On my way.") Sandwiches replaced lunch salads. Subpar blueberry muffins replaced breakfast fruit. I told moderation to go to hell and put on ten pounds.
The time has come to get back to healthier eating, and when I spotted Bon Appetit's 2012 Food Lover's Cleanse last week, it seemed like the perfect way to start. It's focused on real, whole foods and doesn't involve any of that juice and protein shake nonsense. The only drawback is that is requires a lot of ingredients: over 140 items for the first week alone.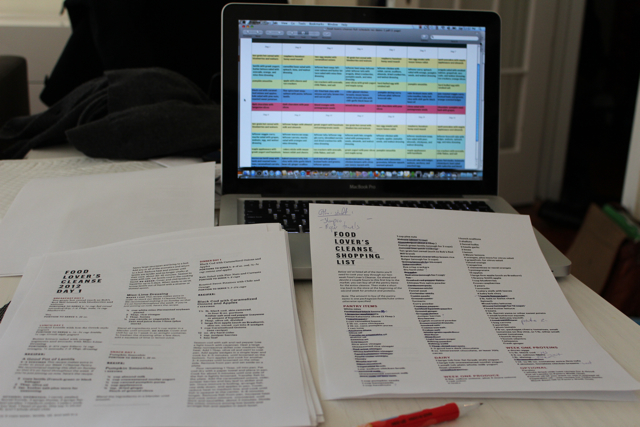 To try to save money and cut down on waste, I printed out the shopping list and all of the recipes on Saturday morning to cut what I already had, what I knew I wouldn't make, what I thought was absurd (two kinds of rice vinegar?), and to account for portion sizes. I trimmed almost half of the list, but as I stood in the middle of Fairway Market in Red Hook that afternoon, my arms laden with produce and my path blocked by half the geriatric population of south Brooklyn, I almost lost it. Perhaps the cleanse gods were punishing me for the lobster roll I ate before shopping as a last hurrah.
I got up early the next morning to make my first cleanse breakfast before a photography class in Bushwick. I made the suggested ten grain hot cereal with blueberries, but substituted pecans I already had for walnuts. It was my first ever bowl of hot cereal and it was surprisingly delicious. A new addition to my regular breakfast rotation.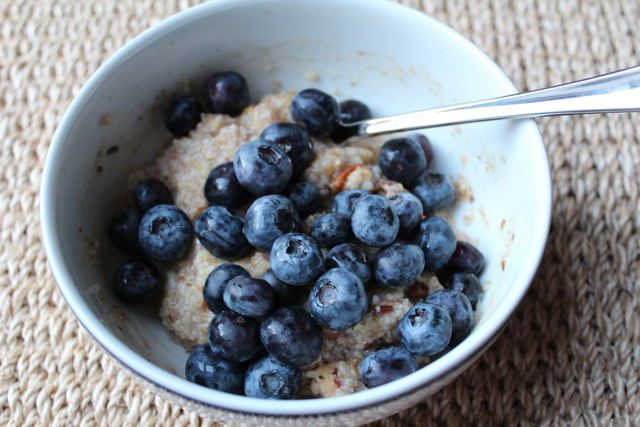 I got home from my photography class around two and threw together a lunch salad. I swapped the Sunday and Monday lunches because Monday called for an entire can of tuna and I hate stinking up the office. Five ounces really is a lot of tuna: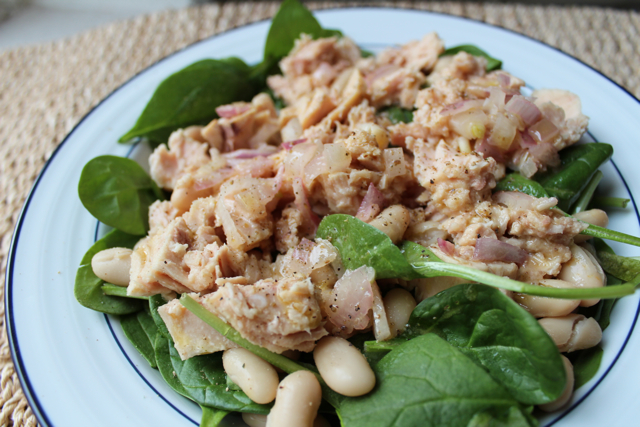 The salad was also topped with cannellini beans and a vinaigrette with minced shallots. It the dressing called for walnut oil, but I used olive oil instead since I already had it on hand.
The rest of Sunday afternoon was spent prepping items I'd use throughout the week, like a big pot of lentils and caramelized onions. I also went on a hunt for the black cod I had to make for dinner, but I couldn't find it anywhere in Park Slope. My solution: buy regular cod—because really, how different could it be—and follow the same recipe. This solution was a mistake, because just a few minutes into cooking, this is what I had: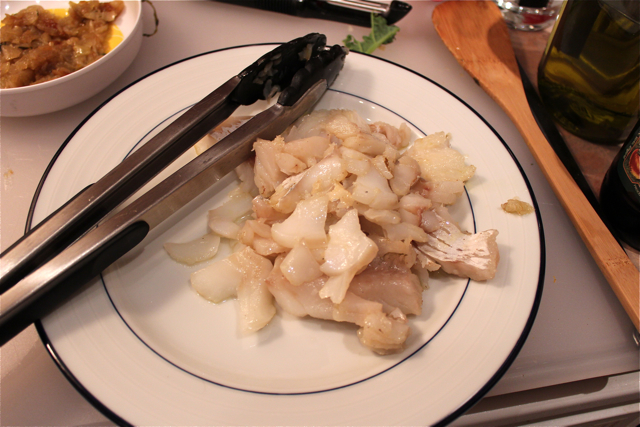 Yikes.
So, I salvaged what I already made for dinner and turned it into a salad of mixed greens with roasted sweet potatoes, apples, and a balsamic vinaigrette. My despair manifested itself in a whimsical pinwheel design.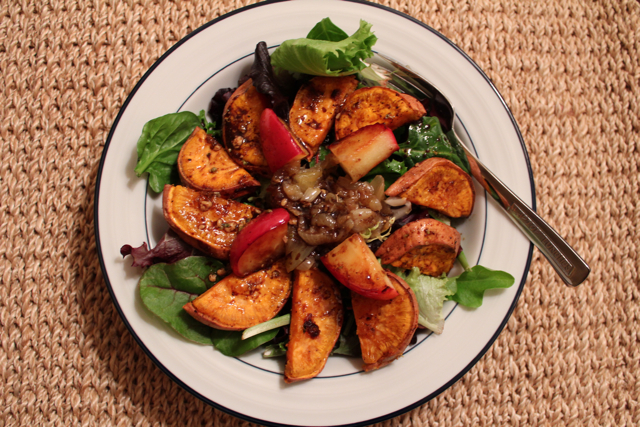 The roasted sweet potato slices with orange zest and chile powder were my favorite food item from day one.
Sunday wound down with a few episodes of Stephen Fry in America on Netflix and a tiny plate of orange slices and one (1) ounce of chocolate.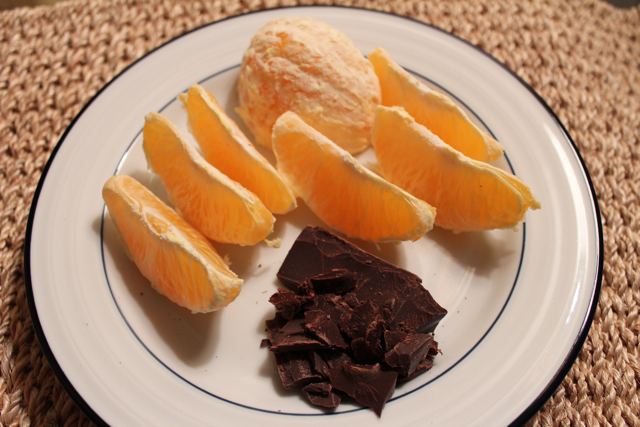 Next up: Day two of the cleanse and a beet disaster.