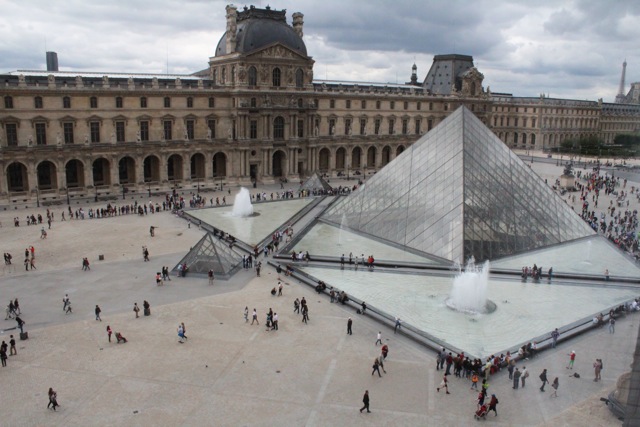 Our second day in Paris brought art, pastries, and some quality time with fellow tourists. After a breakfast bummer of burnt crepes near our hotel in the Latin Quarter, we walked northwest towards the Louvre, a massive museum (pictured above) with over 36,000 pieces in its collection.
Our first day had been quiet, with even the streets near the Eiffel Tower seeming less crowded than Brooklyn on a Saturday in August, but as we drew closer to the Louvre, we were surrounded by more and more tour groups. When we finally arrived, the line snaked around the glass pyramids and fountains. Two hours and three short rain showers later, we were in.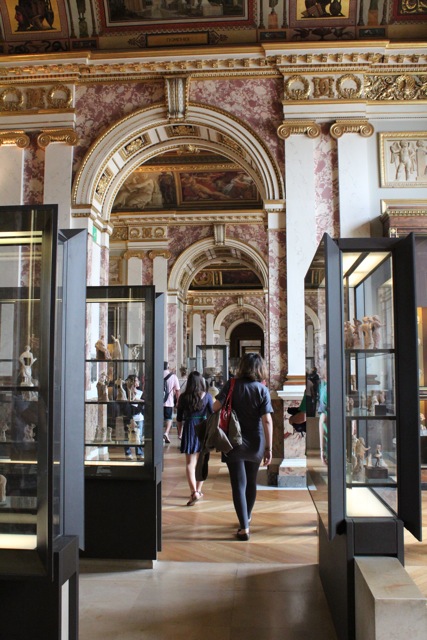 The thing that struck me most about the Louvre was how ornate so many of the rooms were. I'm used to stark white walls, but as the Louvre was also a palace, the ceilings and walls were covered in paintings and flourishes.
We fought the crowds again to see three of the most famous pieces in the Louvre's collection. Winged Victory: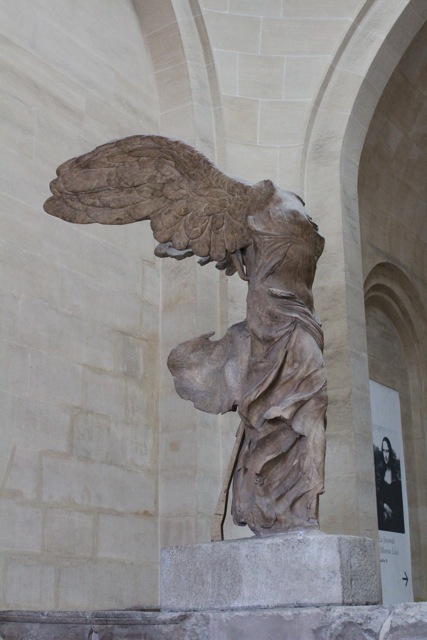 Venus de Milo: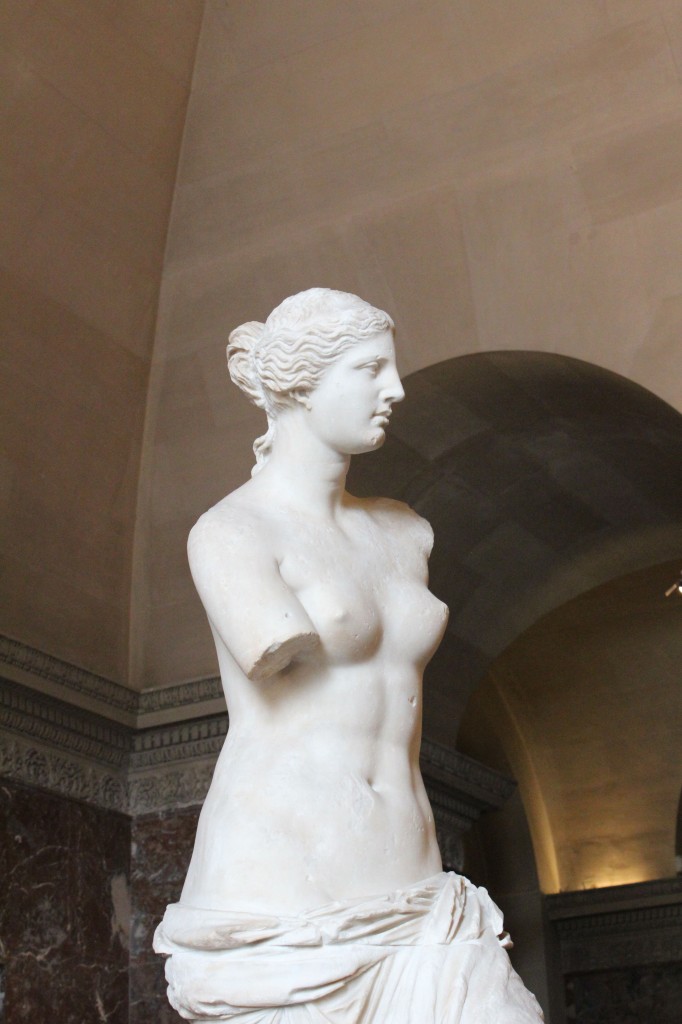 And of course, the Mona Lisa. This was as close as we could get without being trampled: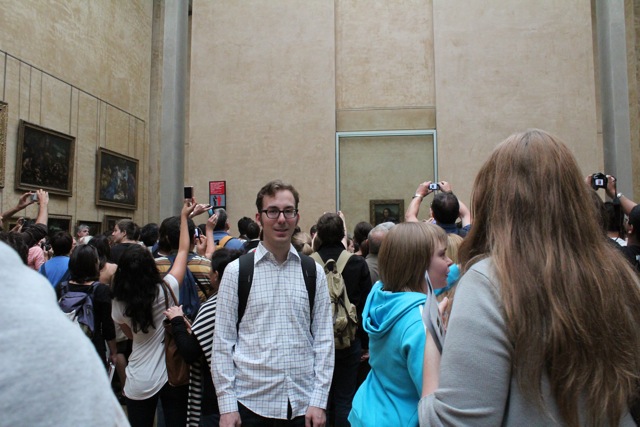 We moved on from visual to pastry arts for lunch at Fauchon, a luxury food shop on Place de la Madeleine.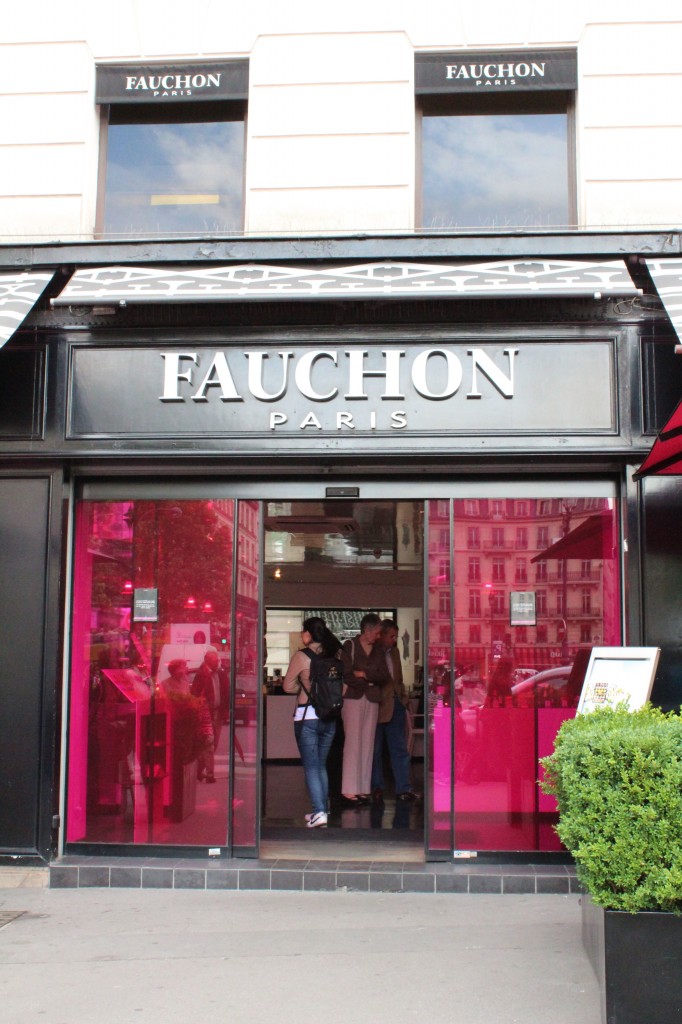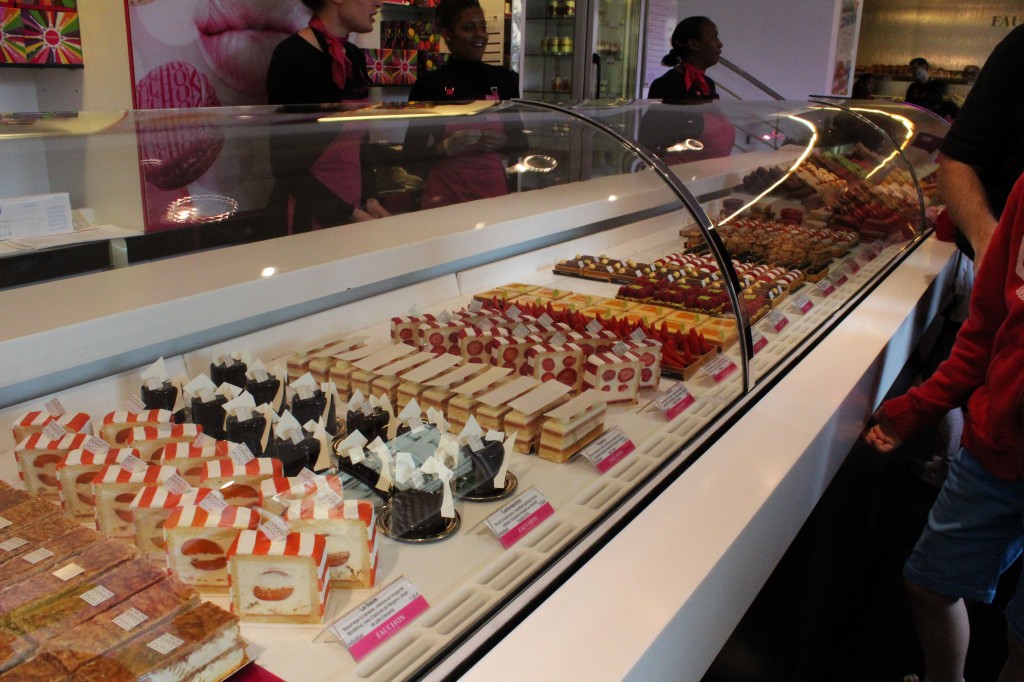 I had what may have been the most beautiful grab-and-go salad ever for lunch.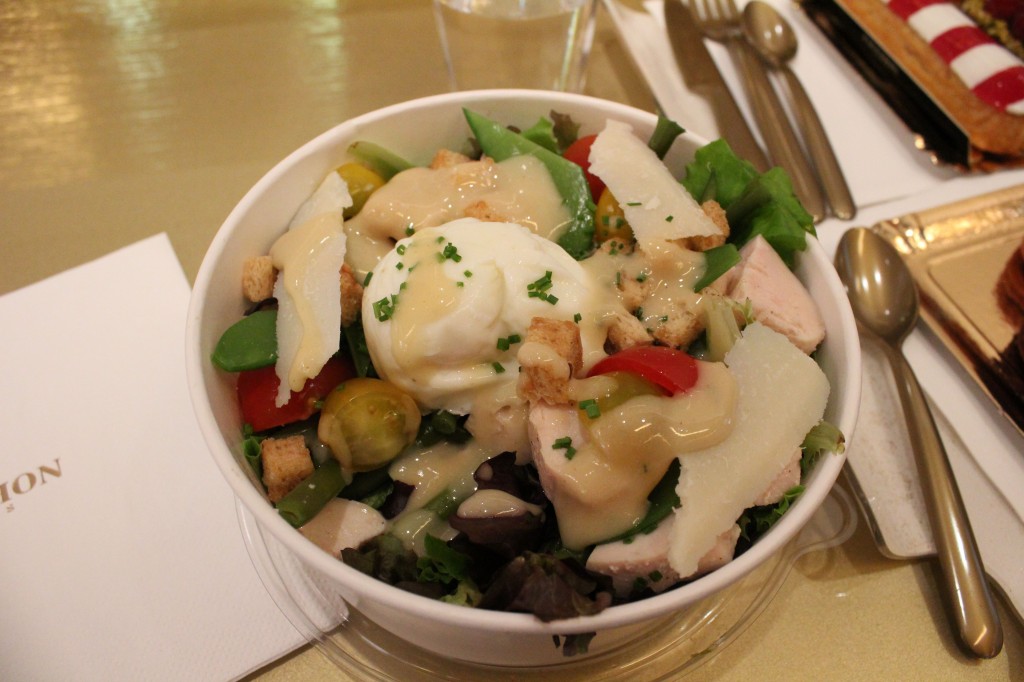 And Ramsey had a sandwich. He artfully posed it for this shot.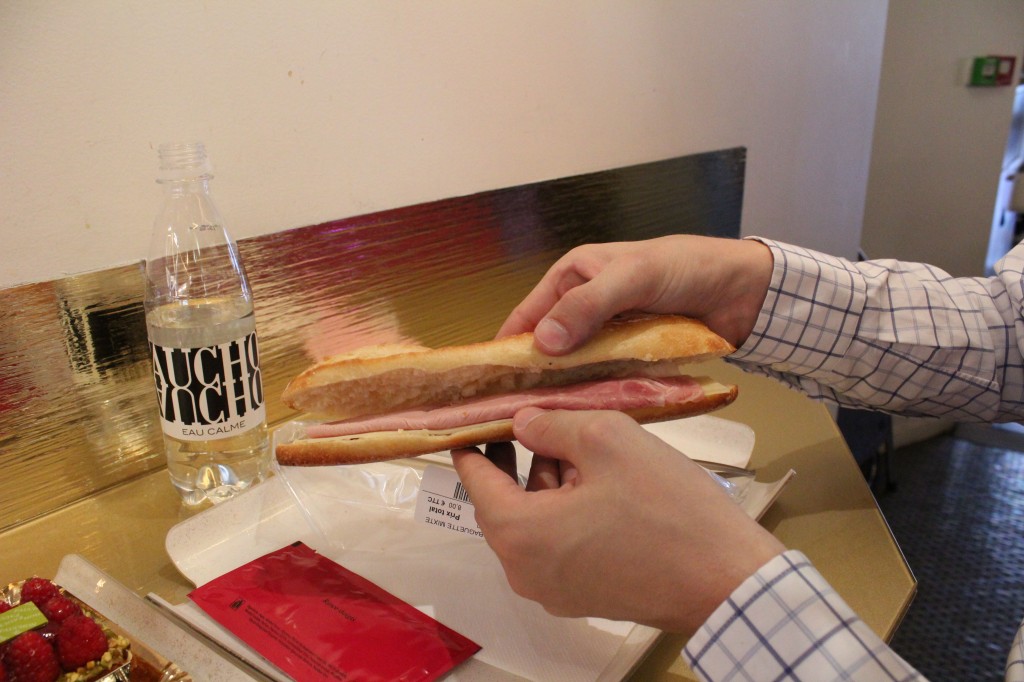 And then it was on to the pastry, including a raspberry tart, a raspberry eclair, and lots of macarons. (Also, please note the gold tinted plastic silverware. Keep it classy, Fauchon.)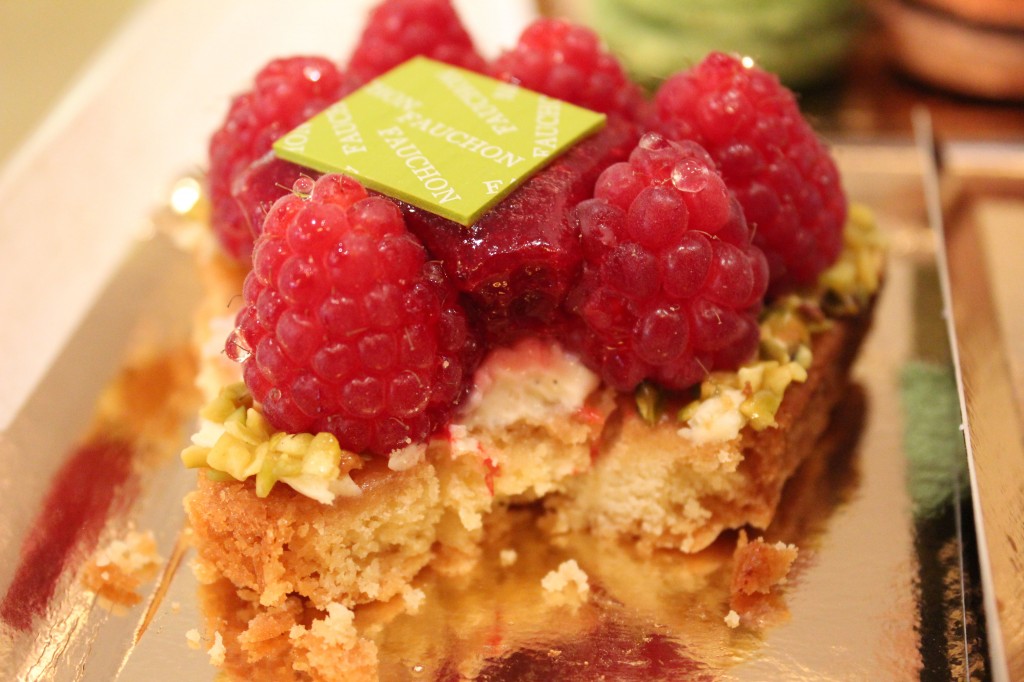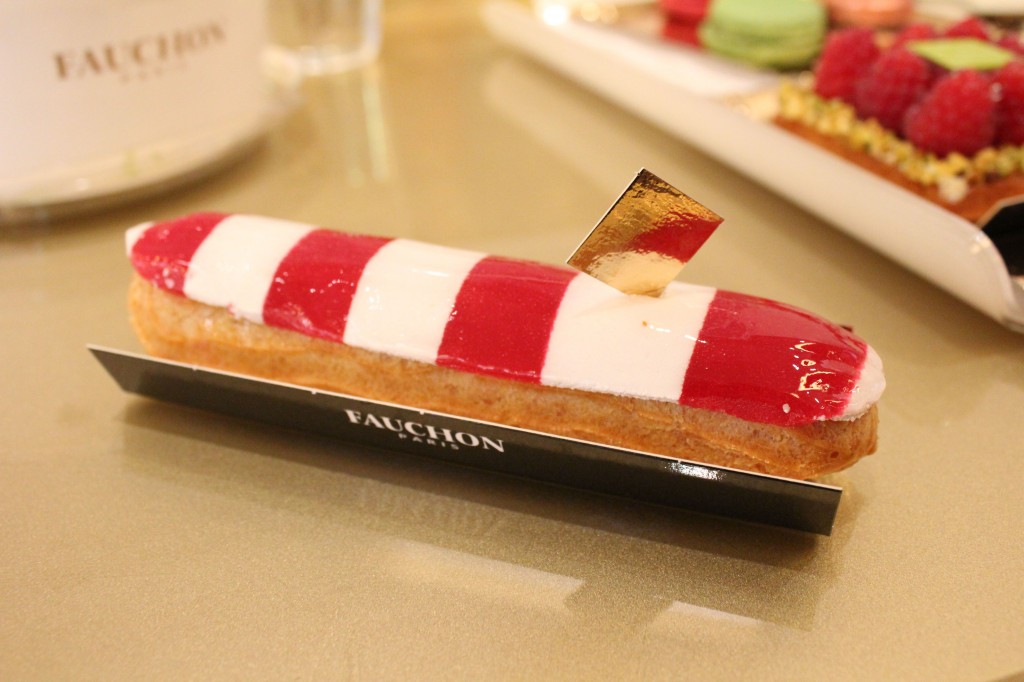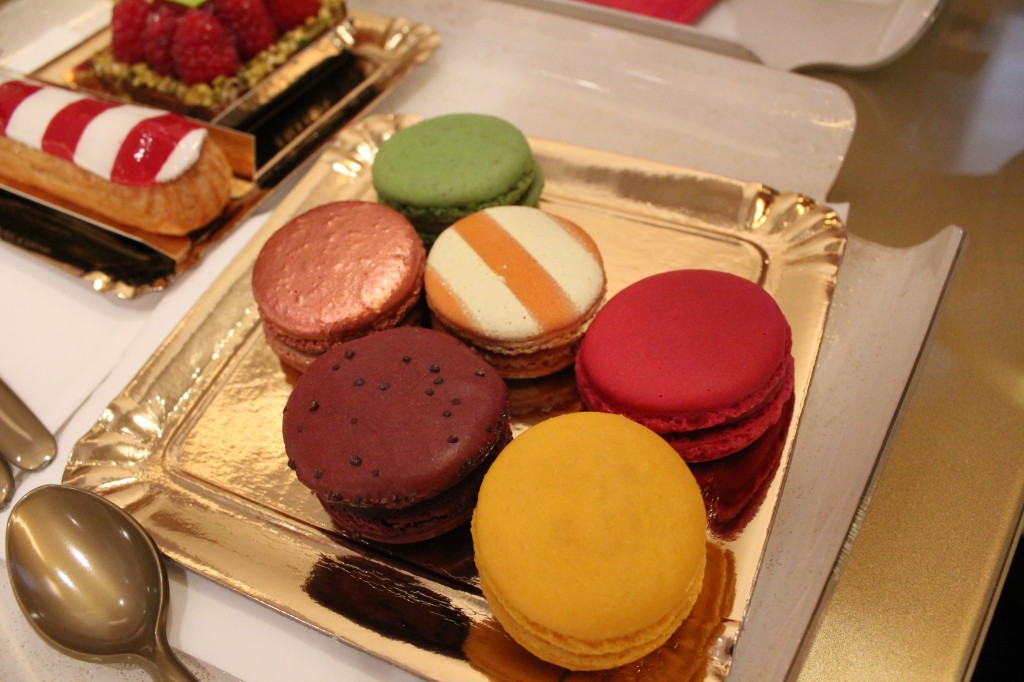 We spent the rest of the afternoon at the Musée d'Orsay. Photos were (mostly) prohibited, but I couldn't resist a photo of the old clock on the top floor that overlooks the Seine.