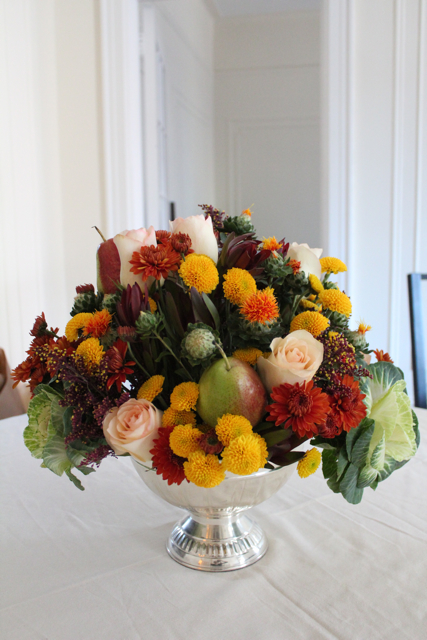 I took a one-day floral arranging class at Brooklyn Brainery this spring, and since then, I've dreamed of running off and opening a flower shop. Arranging flowers is satisfying in the same way cooking or baking can be (without the calories). You take a number of disparate components and combine them in a way that's appealing to the eye or the palate. For most arrangements, those disparate components are flowers, but I decided to add a few edible items to a Friendsgiving centerpiece this weekend.
If you're hosting Thanksgiving dinner this week or want to bring a gift for your host, you don't need to drop $100 bucks at the florist. You can create your own arrangement that mixes food and flowers with items from your local supermarket or convenience store.
Start with a few bouquets of bodega or supermarket flowers with fall hues and varying textures.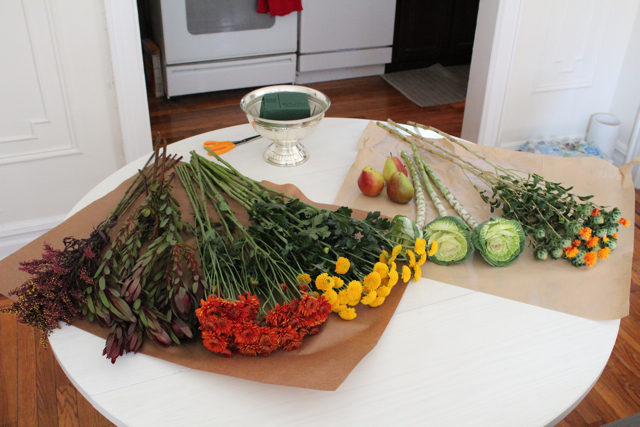 While you're out buying flowers, stop by the produce section of your supermarket or your local famer's market for edible items for your arrangement. Pears, apples, pomegranates, grapes, and all types of greens are fair game. I picked up a few pears and brussels sprout stems.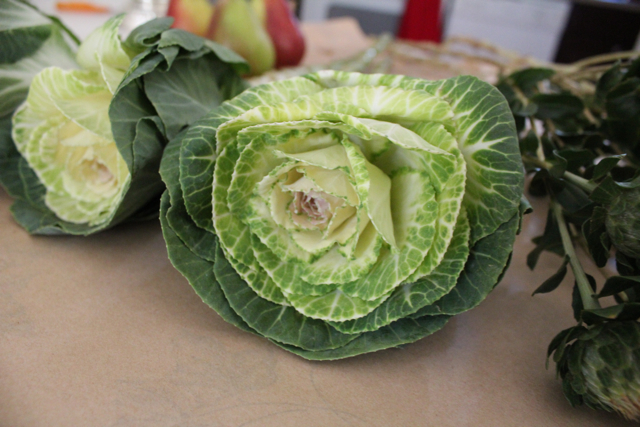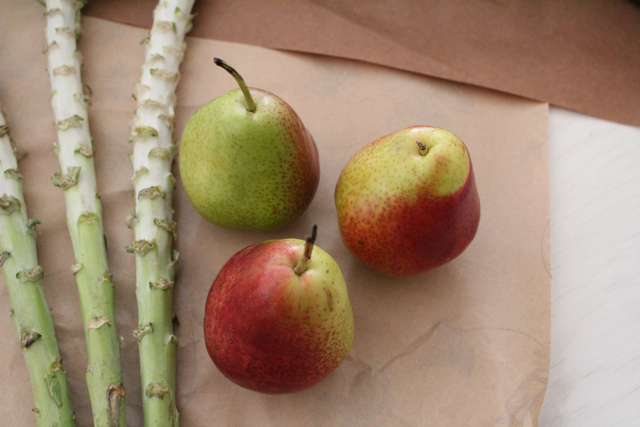 If you plan on using heavy food items like apples or pears, you should also buy a block of floral foam to hold them in place. Oasis is the most common foam brand and you can find it at most craft shops or florists for a dollar-per-brick.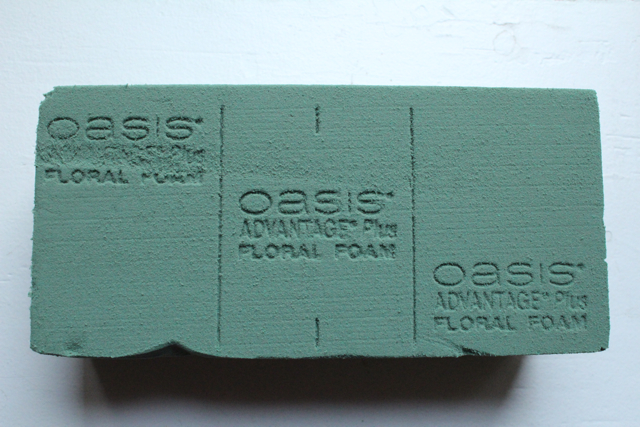 Cut the foam to match the size of your container, then soak it in water for thirty minutes before you start arranging.
The design of your arrangement is up to you, but my method for a circular container is to start with a base of three large blooms, then work my way up. I used three brussels sprout stems as the base for my arrangement, spacing them evenly in the foam with the leaves hanging just off the edge of the container.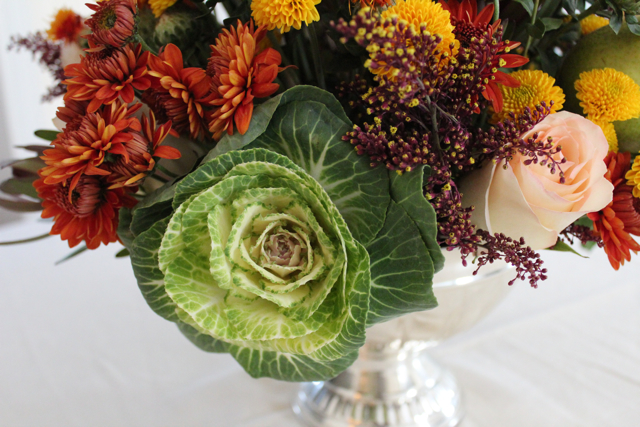 I then placed the next largest flowers at varying heights to define the shape of the arrangement (roses in this case), and then filled in the spaces with a mix of the remaining flowers and greenery.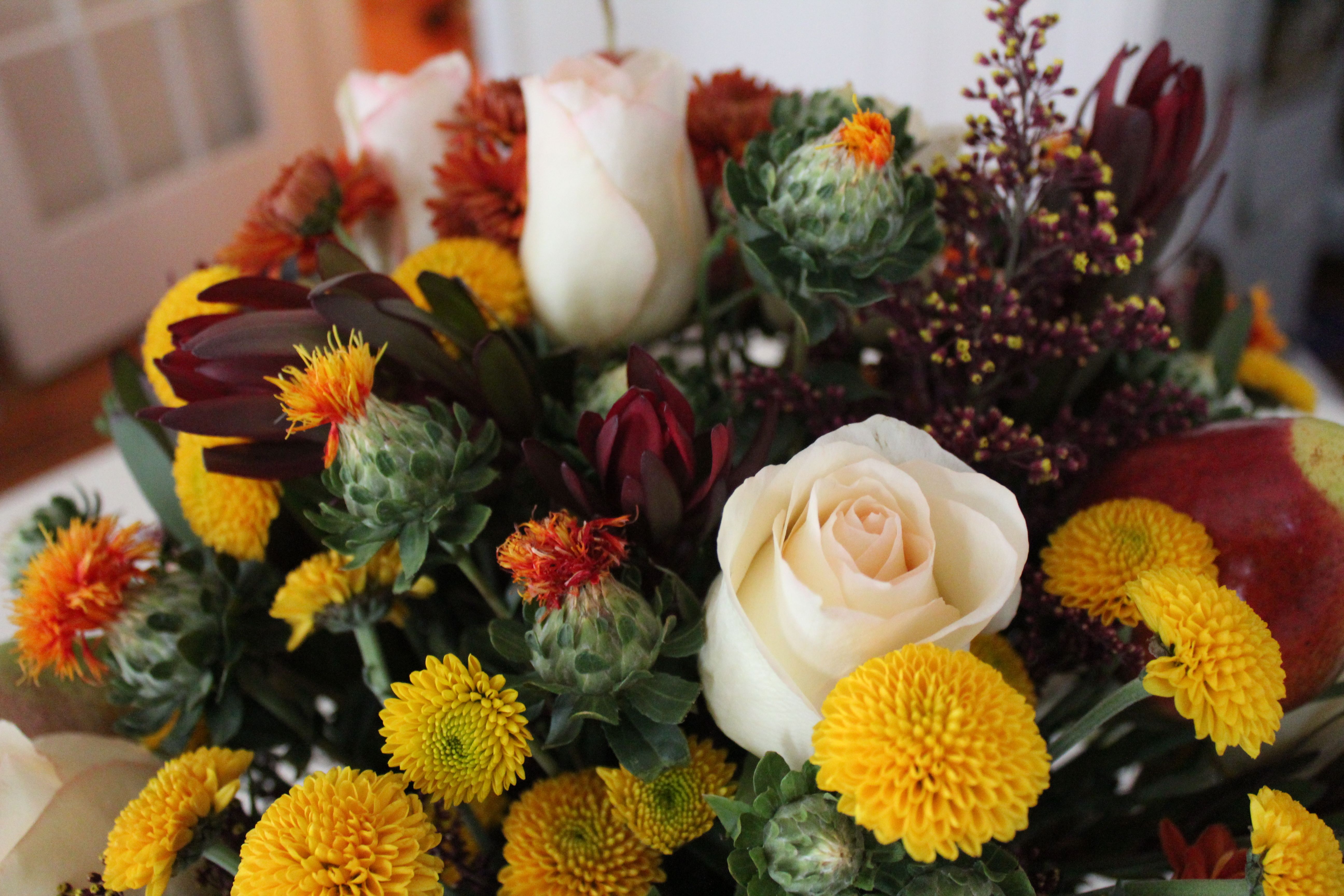 If you want to add hard fruits like apples or pears, you just need a few clean bamboo kitchen skewers. (By using kitchen-safe skewers, you can eat the fruit once your celebration is over.)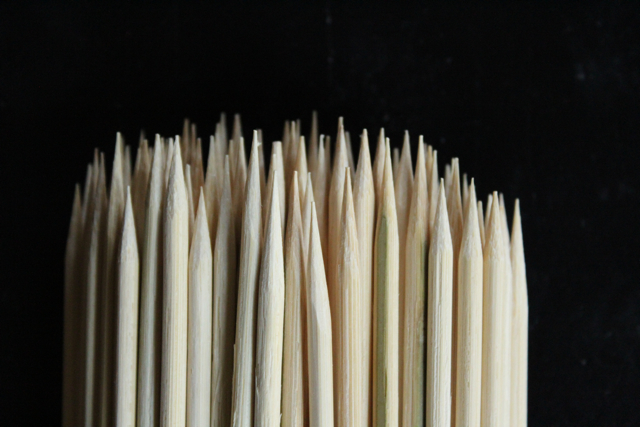 Insert the skewer at the base of the fruit and push it halfway through…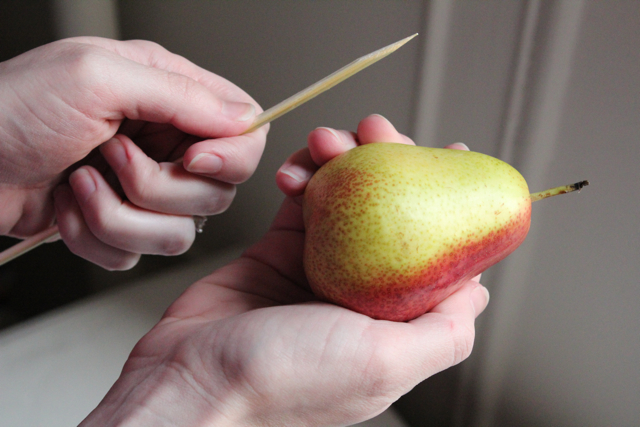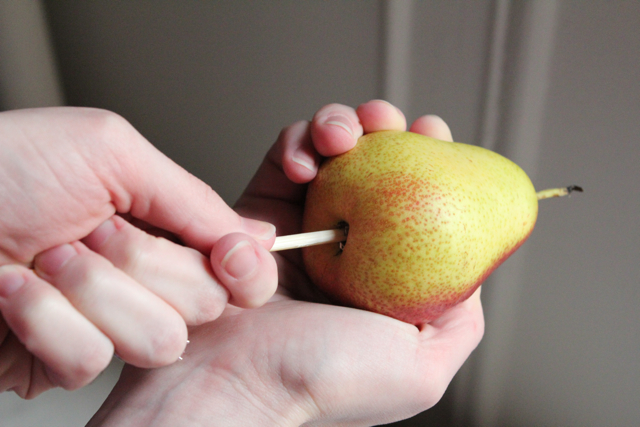 …then place the fruit wherever you'd like.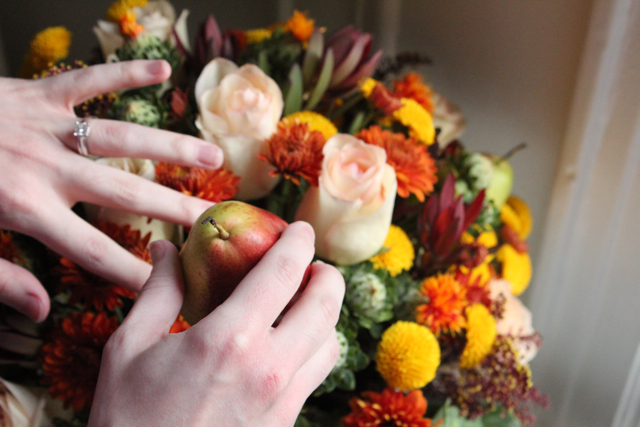 Voila! A homemade floral arrangement ready for the Thanksgiving table.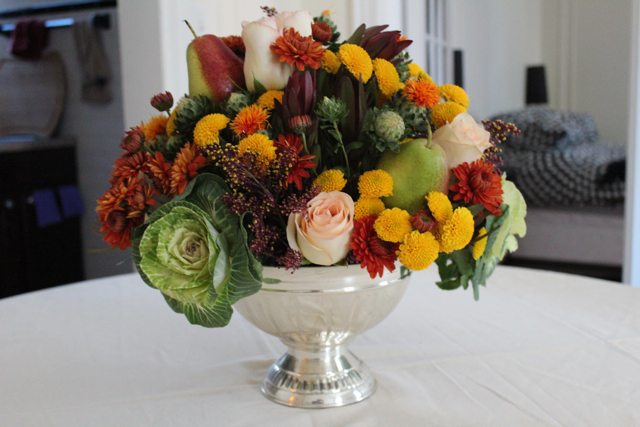 Oh, and if you'd like a photo to show scale, I'm hiding here: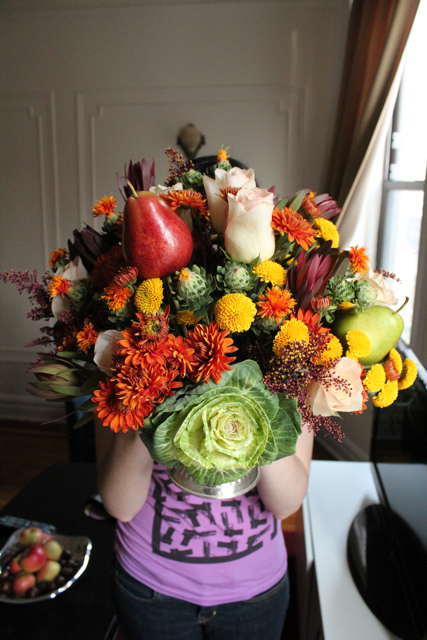 (Thanks to Ramsey for taking the action shots.)