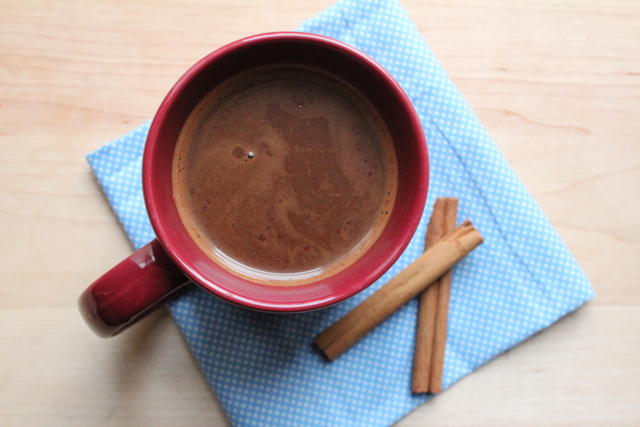 I went to the Renegade Holiday Craft Fair last month where dozens of Brooklyn's most talented makers set up booths by the Williamsburg waterfront. Between marveling at adorable prints and sewing kits and vintage plates with dog decals, I bought a cup of Mexican hot cocoa from Chickpea and Olive. A whole cup of hot cocoa is usually too heavy for me, but Chickpea and Olive's vegan version with soy milk was perfect. It had just the right amount of spice too: enough to warm the palate, but not overwhelming.
Inspired by that craft fair cocoa, I made my own version this afternoon with ingredients I found in my cupboard.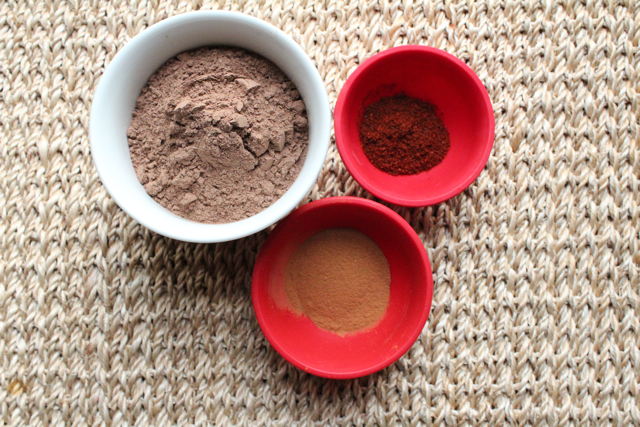 A few tablespoons of hot cocoa powder, some spices, and a splash of vanilla later, and I had my own batch of Mexican hot cocoa. You can too! You may have everything you need at this very moment.
Mexican Hot Cocoa
Makes 2 servings
2 cups soy milk
8 tbs. hot cocoa powder
1/2 tbs. cinnamon
1 tsp. chili powder
1/4 tsp. ground cloves
1/4 tsp. vanilla extract
1. Heat soy milk in a small saucepan over medium heat. Whisk in cocoa powder, cinnamon, chili powder, and ground cloves until the liquid begins to steam. Whisk in vanilla and serve. Top with whipped cream or marshmallows if desired.