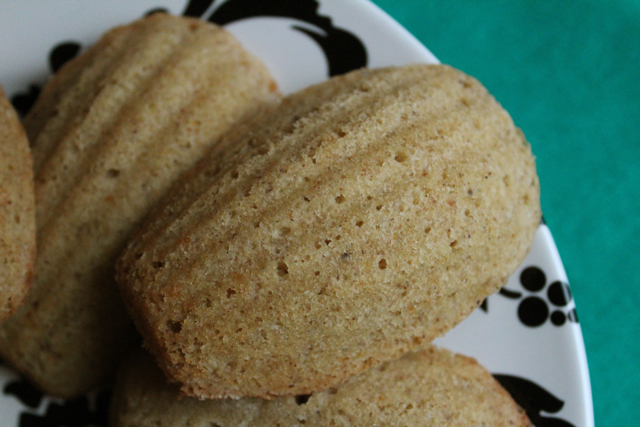 A few Saturdays ago, I woke up and went through my normal winter morning routine: stay under the covers as long as possible while checking Twitter, the New York Times, and email on my phone. My bedroom is always freezing thanks to a weak radiator and two drafty windows, so it takes a lot for me to throw off the blankets and set my feet on the icy hardwood floor. There wasn't anything groundbreaking on Twitter or in the news, but when I checked my email, I remembered I had to go to a potluck that night and had no idea what to make. There were no strict guidelines, just "bring a dish to pass." I got out of bed and pulled five cookbooks off the shelf.
I flipped through each book and considered my options—casseroles, salads, cookies, cheesy biscuits—and settled on madeleines, small sponge cakes with just a hint of sweetness.  They are easy to make, but you do need a madeleine pan with the signature scalloped molds.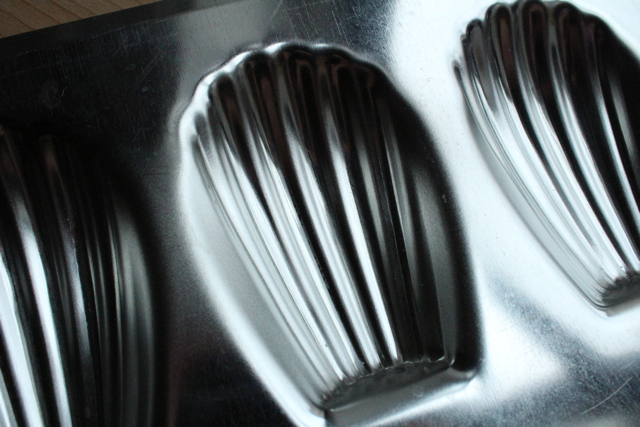 Madeleines are often flavored with lemon zest or rosewater, but I adapted a Dorie Greenspan recipe that called for warm spices like cinnamon and ground cloves. I added cardamom to the mix, because let's get real, I add it to most baked goods.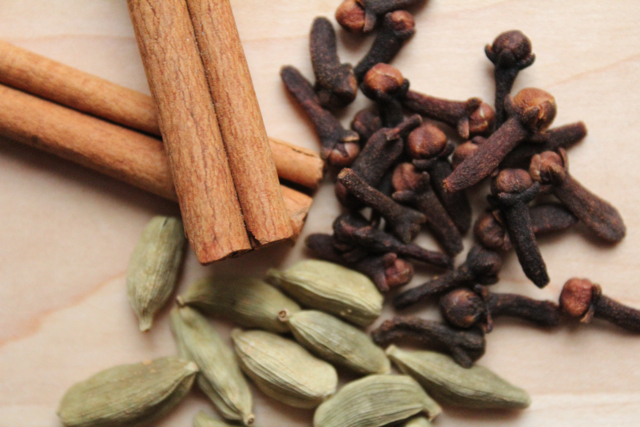 It also called for fresh orange zest. On a related note, I love my microplane.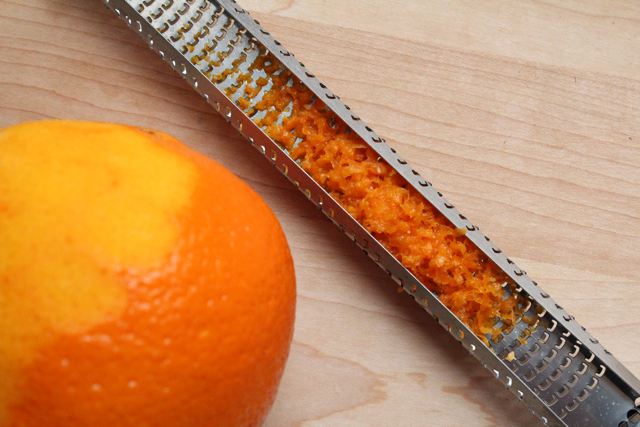 I mixed the orange zest and sugar together with my pads of my fingers. Before…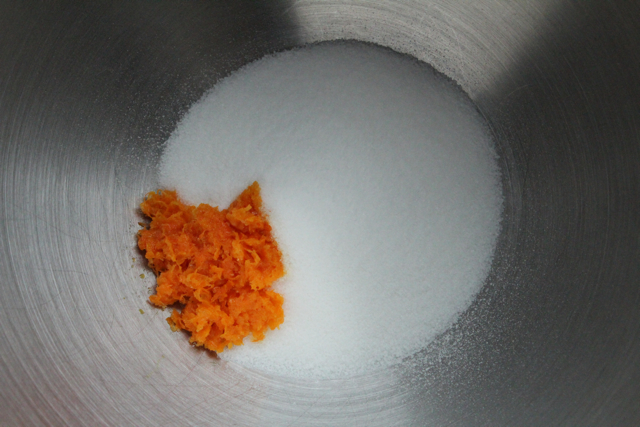 …and after.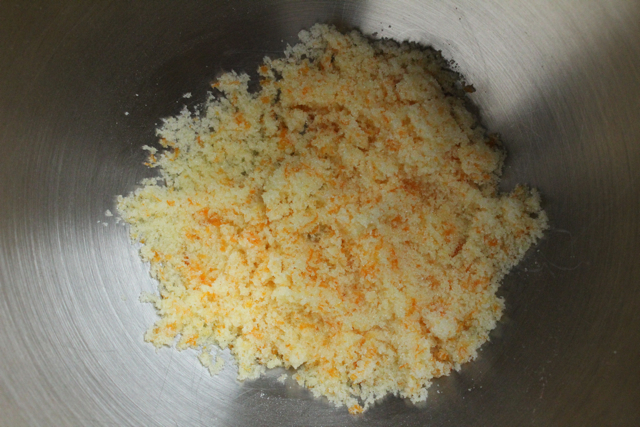 Madeleines owe their light, spongy texture to air whipped into the batter. Once the sugar was mixed, I added eggs and beat them on high speed for two minutes. The batter doubled in size and tiny bubbles appeared on the edges of the bowl.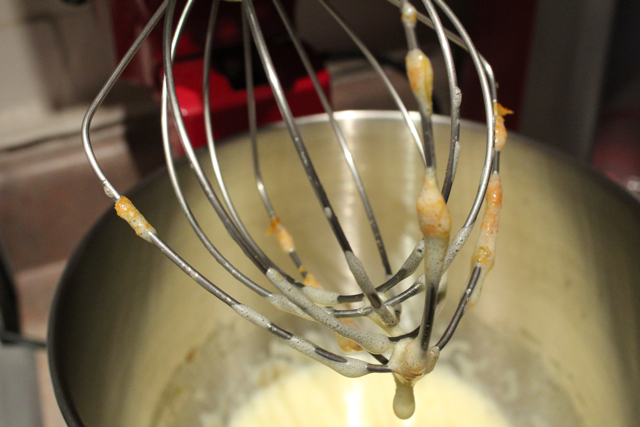 All of that air can disappear when you add dry ingredients, so I folded in the flour, spices, salt, pepper, and baking powder in three batches, followed by a small mug of melted butter.
Yes. A mug of butter.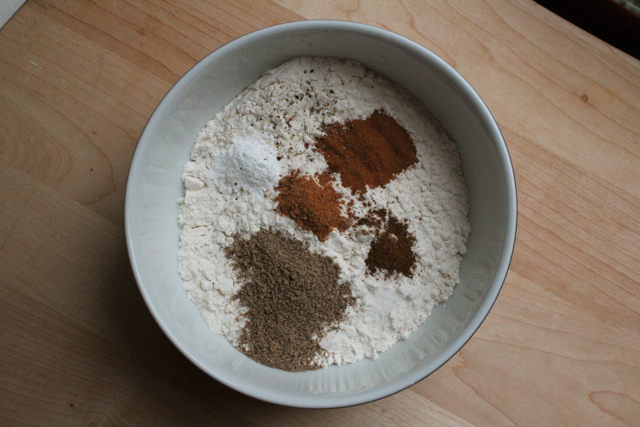 Once everything was mixed in, I spooned the batter into the madeleine pan, covered it with plastic wrap, and chilled it for three hours. Here are the pre-baked madeleines after being squished under cling wrap in the refrigerator.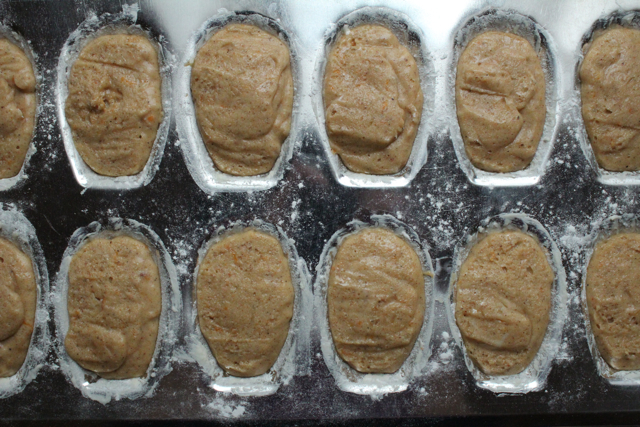 The madeleines puffed up as they baked leaving small air holes on the surface. And thanks to the aforementioned mug of butter, they tumbled out of the pan onto the cooling rack. Don't let them cool too long, though. They're best served warm.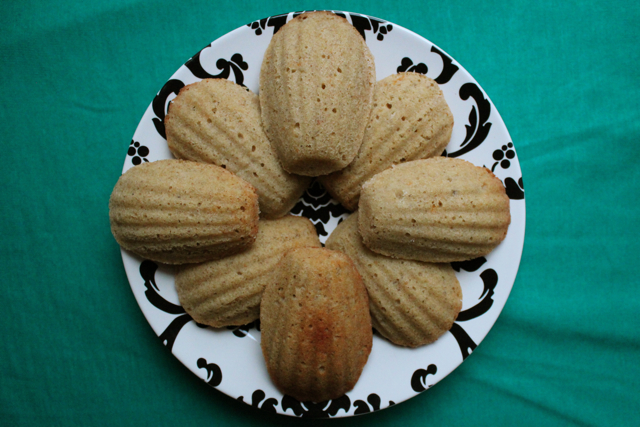 Honey Cardamom Madeleines
Makes 12 large or 36 miniature madeleines
Adapted from Dorie Greenspan's Honey Spiced Madeleines

3/4 cup all-purpose flour
1/2 teaspoon baking powder
1 teaspoon cardamom
1/2 teaspoon cinnamon
1/8 teaspoon ground cloves
1/8 teaspoon nutmeg
Pinch of salt
Pinch of freshly ground black pepper
1/3 cup sugar
Grated zest of 1/2 orange
2 large eggs, at room temperature
2 tablespoons honey
1 teaspoon pure vanilla extract
6 tablespoons (3 ounces) unsalted butter, melted and cooled
1. Whisk together the flour, baking powder, spices, salt, and pepper in a small bowl and set aside.
2. Prepare your madeleine pan by buttering each mold and dusting it with flour. Flip the pan over and tap the back of it over the sink to get rid of excess flour. Set the pan aside.
3. Add sugar and orange zest to a mixing bowl. Rub them together with your fingertips until the sugar is moist and fragrant. If you're using an electric mixer, fit it with with the whisk attachment, and if not, take a moment to stretch your arm muscles and get out your whisk. Add the eggs to the bowl and whisk until the mixture is light, fluffy and thickened, about 2 minutes; beat in the honey, then the vanilla.
4. Use a rubber spatula to gently fold in the dry ingredients in three batches, followed by the melted butter until everything is just combined. Don't over work it!
5. Fill each prepared madeleine mold with batter. Press a piece of plastic wrap against the surface of the batter and chill for 3 hours or, if you have the time, overnight.
6. Pre-heat the oven to 400ºF. Take the madeleine pan out of the fridge and remove the plastic wrap. Bake large madeleines for 11 to 13 minutes and mini madeleines for 8 to 10 minutes, or until they are golden. Remove the pan from the oven and tap the corner of the pan on the counter, then flip the pan over your cooling rack. The madeleines should come out easily, but if not, help the stragglers with a butter knife. Serve warm or at room temperature.