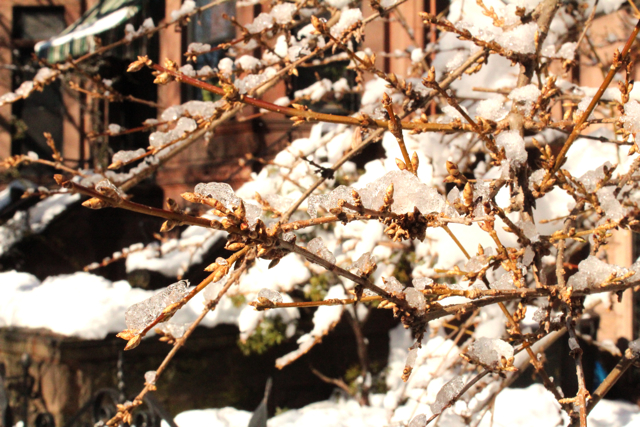 After estimates ranging from four to thirty inches of snow, Nemo only left ten in Park Slope. The sun was out and the snow was beginning to melt when Ramsey and I woke up on Saturday morning, so we took a long walk through Prospect Park on our way to brunch.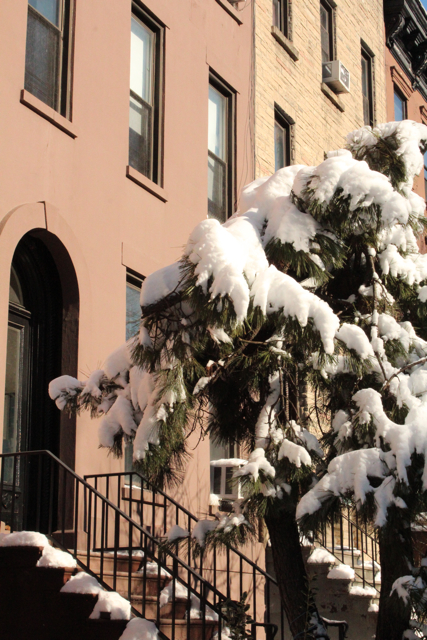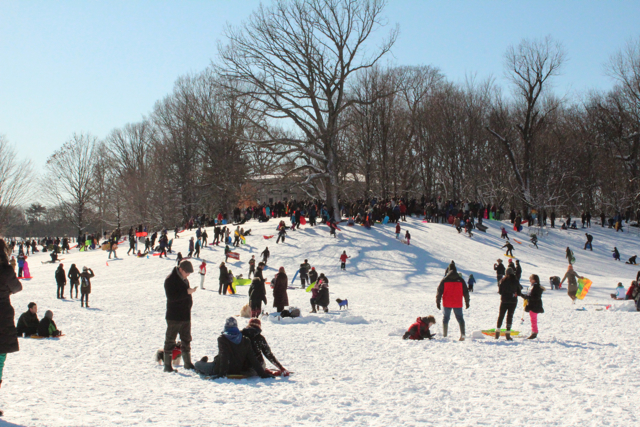 Prospect Park was overrun with sledders. There were lots of children, but a surprising number of twenty and thirty-something adults were there with plastic sleds and garbage can lids. There was also one adult just acting like a child.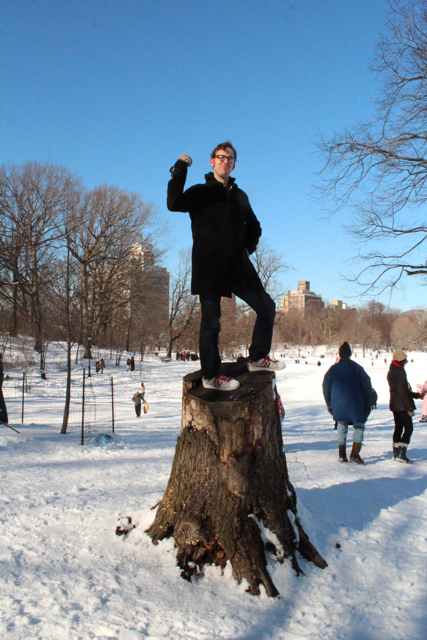 After our trek, we ordered frittatas and hot chocolate with extra foam at Provini.