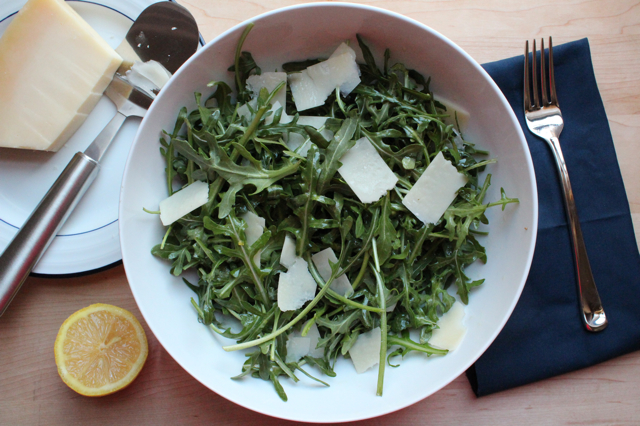 Simplify. That's my mantra right now. After a busy weekend and big projects looming, I'm trying to maintain my calm with quiet nights at home filled with novels and Brian Eno's Ambient 1: Music for Airports on repeat. The album was designed to bring calm to the chaos of an airport terminal, so imagine the wonders it does for my one-bedroom apartment.
I'm also trying to simplify meals. I want them fast, healthy, and full of bright flavors, so an arugula salad with Parmesan cheese and a lemon vinaigrette was a perfect dinner last night.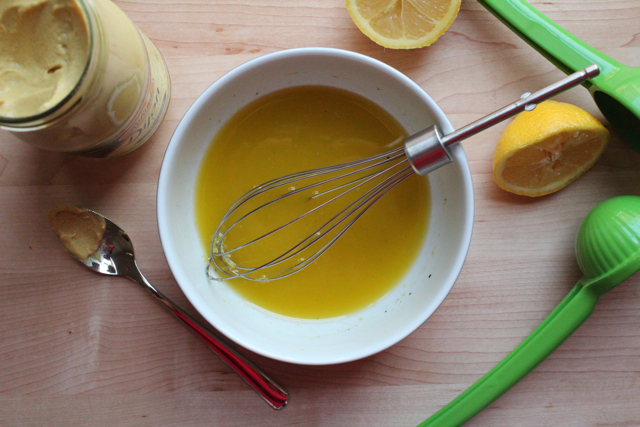 It takes about ten minutes to throw all of the ingredients together, giving you the rest of the evening to focus on more pressing things. Like ambient music. Or listening to spider plant leaves rustle by a drafty window.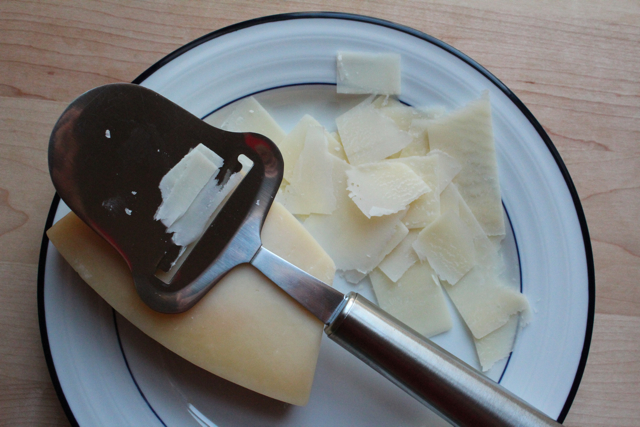 Arugula Salad with Shaved Parmesan

For the salad:
5 oz baby arugula leaves
Parmesan cheese, shaved in thin slices (amount varies based on your taste)
Kosher salt and freshly ground pepper
For the dressing (adapted from Martha Stewart):
1 teaspoon Dijon mustard
1 teaspoon finely grated lemon zest
2 tablespoons plus 1 teaspoon freshly squeezed lemon juice
Kosher salt and freshly ground pepper
6 tablespoons extra-virgin olive oil
1. Mix arugula and cheese in a large bowl. Set aside.
2. In a small bowl, whisk together the mustard, lemon juice, and lemon juice. Slowly add the olive oil, whisking constantly until it's combined. Add salt and pepper to taste. Pour small amounts of dressing over the arugula and cheese until the salad is lightly coated. Sprinkle with salt and pepper if desired and serve.
You can save leftover dressing in an airtight container in the refrigerator.