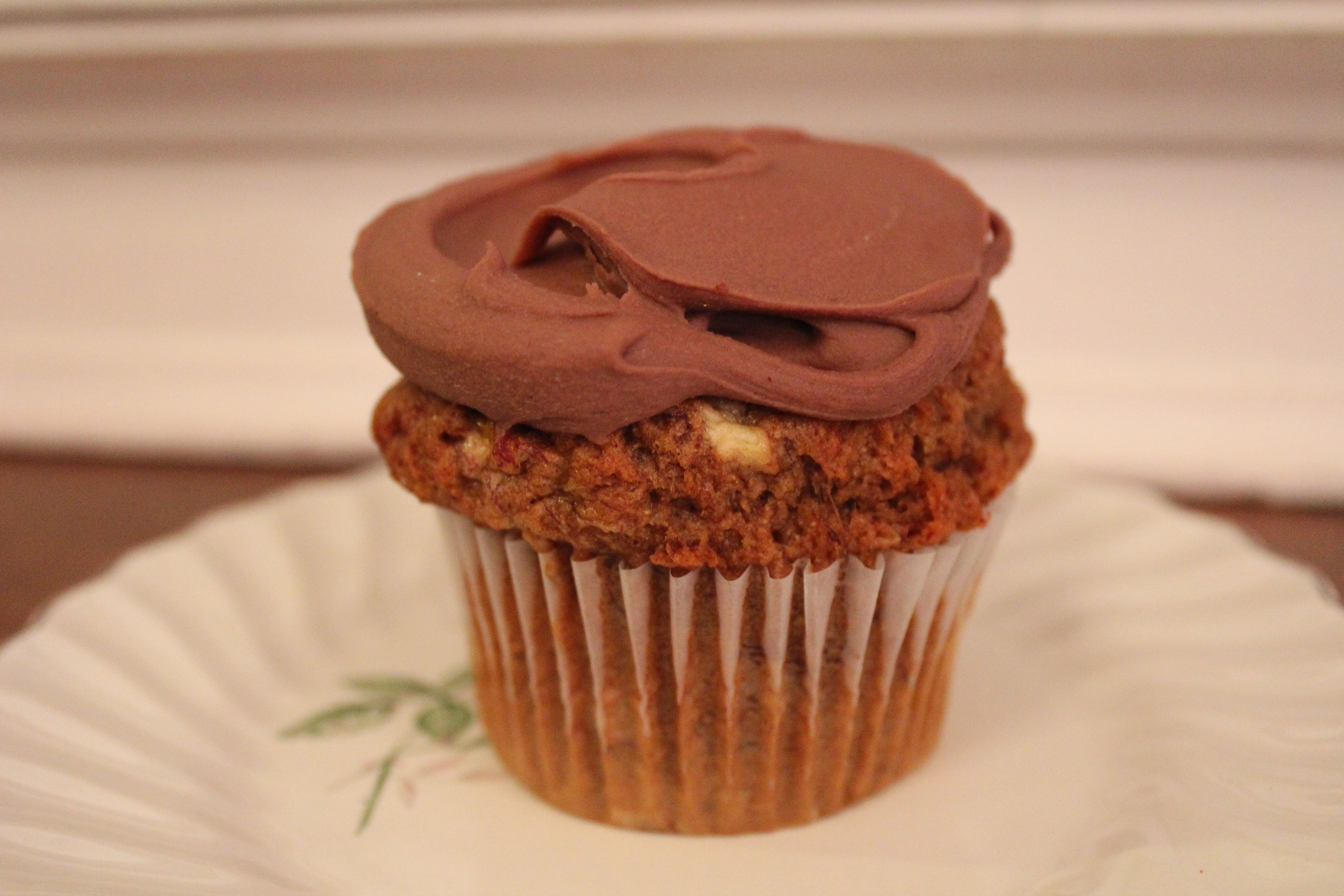 I promised I wouldn't look for food substitutes during Gluten-Free March, but I couldn't resist cupcakes from BabyCakes NYC. This gluten-free, vegan bakery opened on the Lower East Side in 2005 and brought delight to the city's growing population of eaters with special diets. Last weekend, BabyCakes brought delight to me and the hosts of the comedy podcast Wonderful, Thanks, fresh from recording this week's episode with Julie Klausner. Here they are with cupcakes in hand.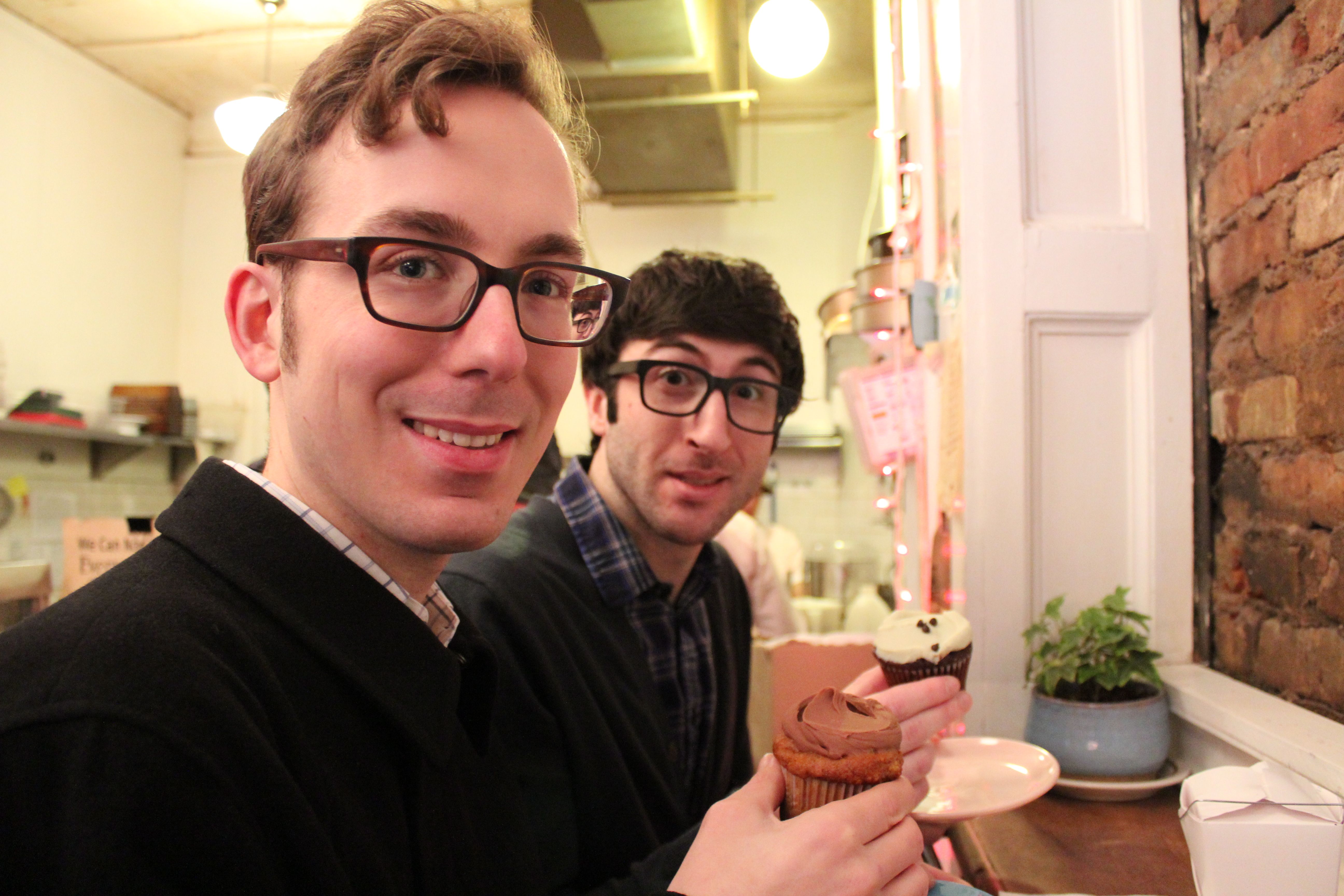 Ramsey and I got banana chocolate and Adam got mint chocolate chip.
In addition to cupcakes, BabyCakes has a full line of donuts, cookies, scones, and other treats that avoid the pitfalls of so many gluten-free foods: upping sugar and fat to improve the flavor. Instead, they rely on agave nectar and cold-pressed coconut oil for many of their recipes. Only a few of their baked goods contain refined sugar.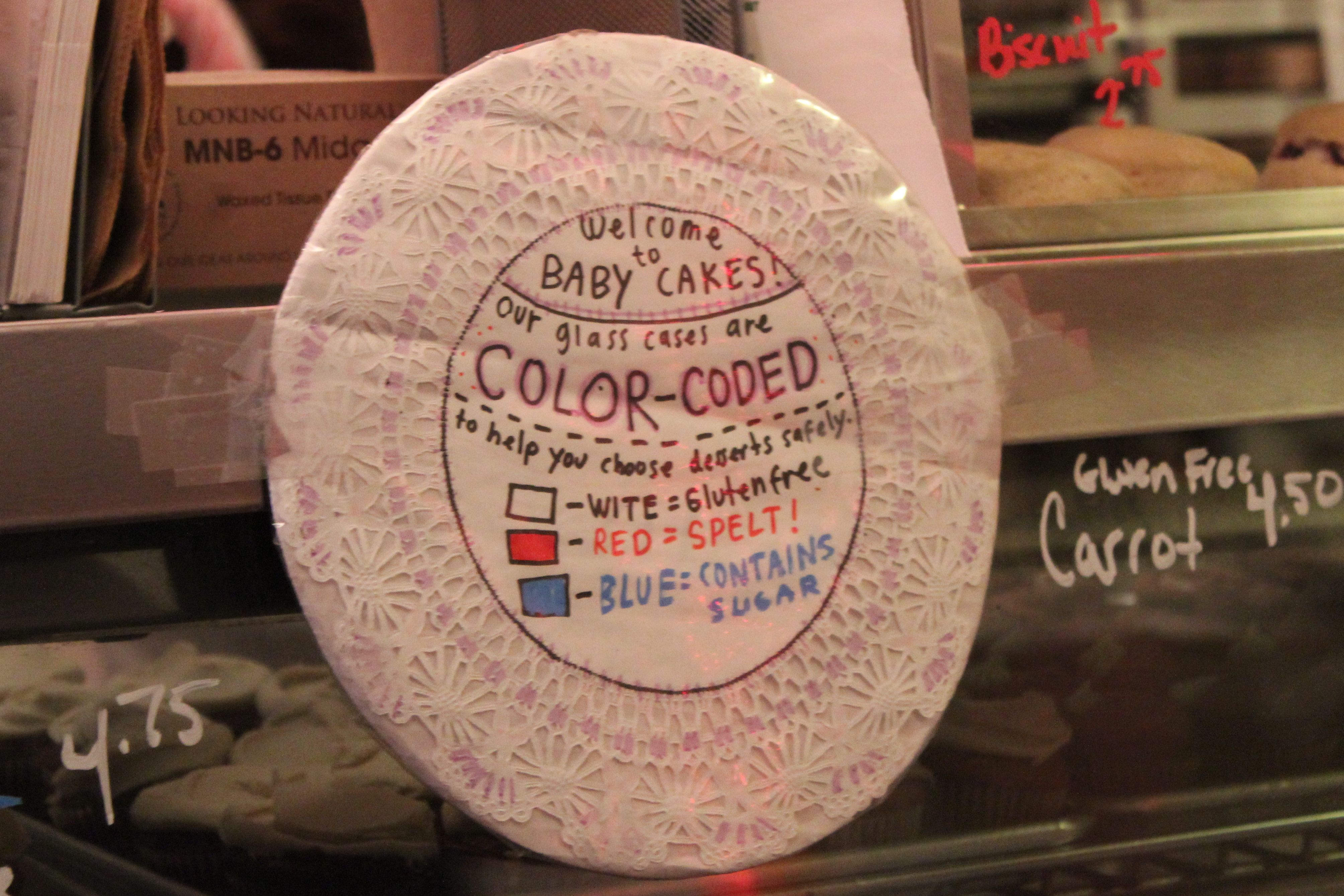 Without sugar or flour, I was admittedly wary of what my banana chocolate cupcake might taste like—too dense, too bland? It did look great sitting in the center of a vintage pink saucer.
I bit in.
The cake was moist, springy, and not cloyingly sweet. The frosting was smoother than a traditional buttercream and also had a nice level of sweetness. It also didn't sit like a rock in my stomach, gnawing at my gut to remind me of all of the sugar and wheat I just consumed. Although the calorie count seems to be on-par with a regular cupcake, this was a cupcake I could eat without regret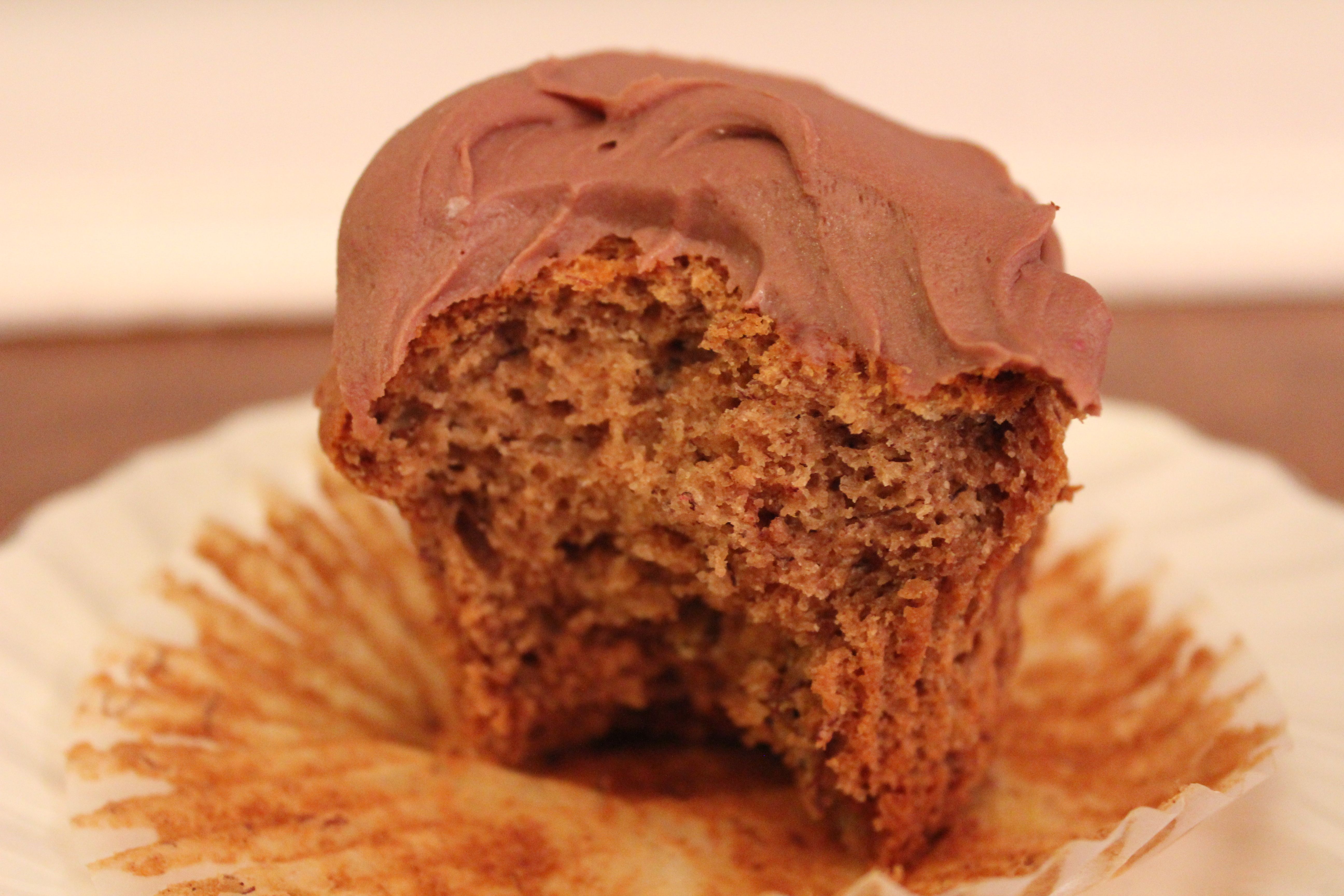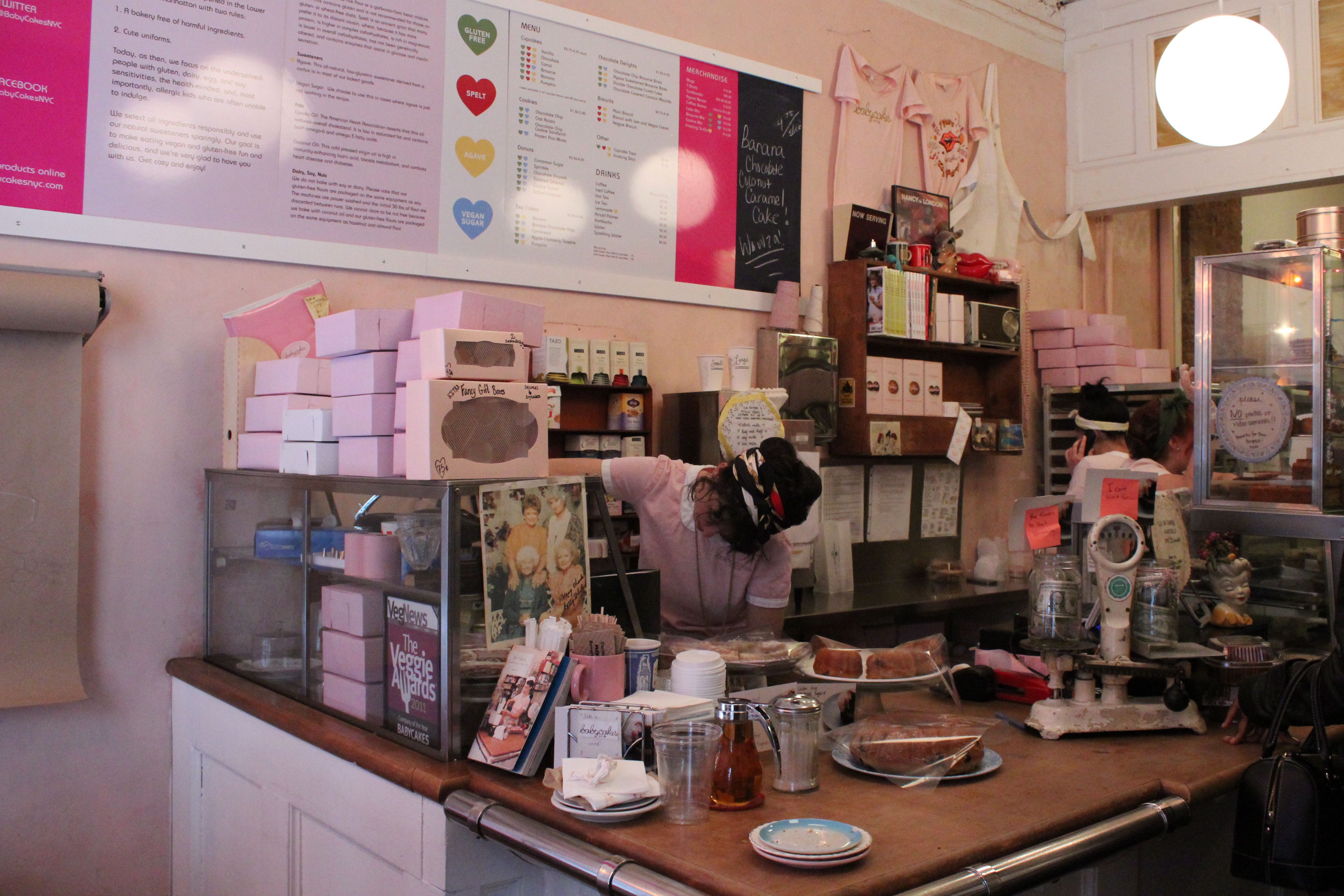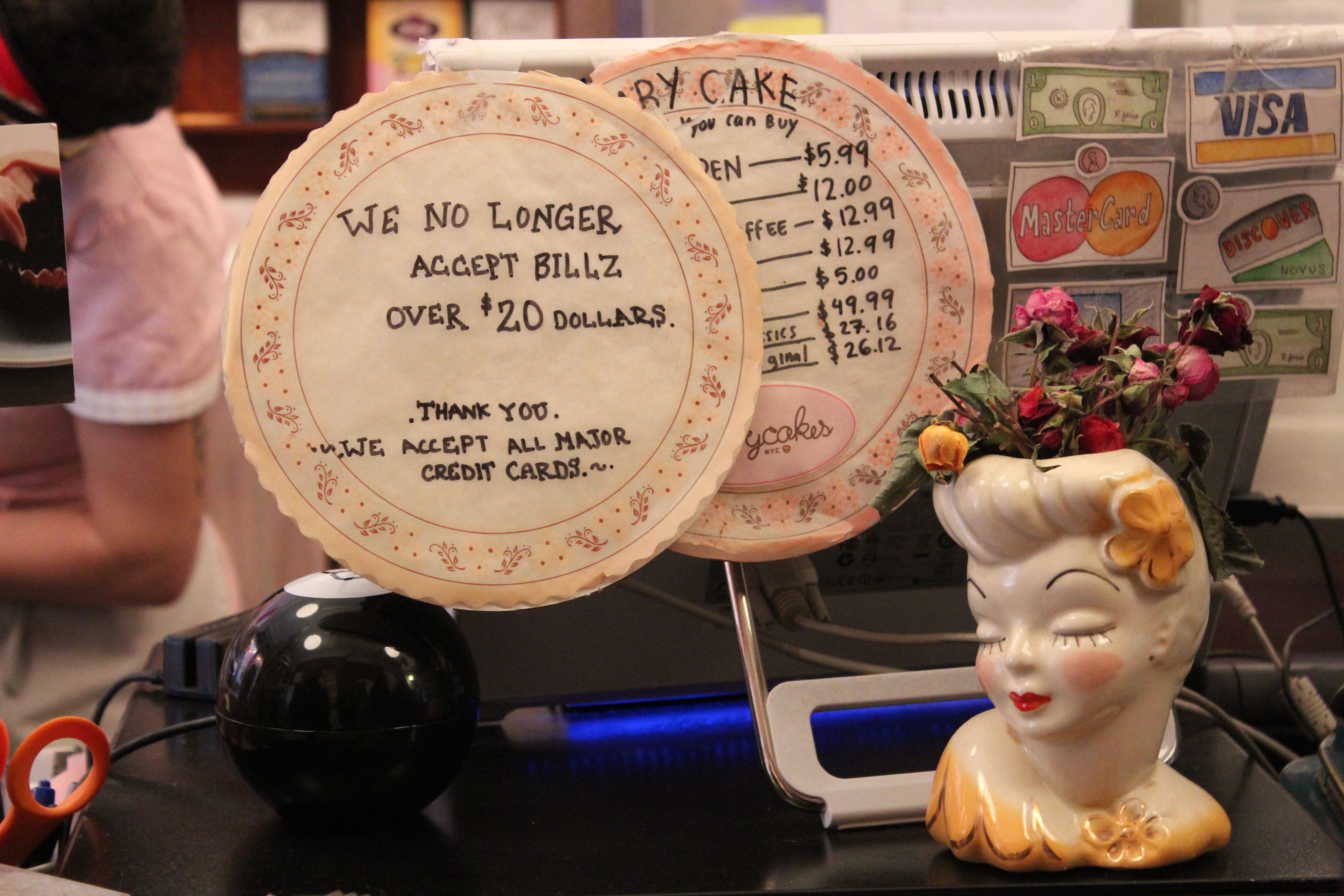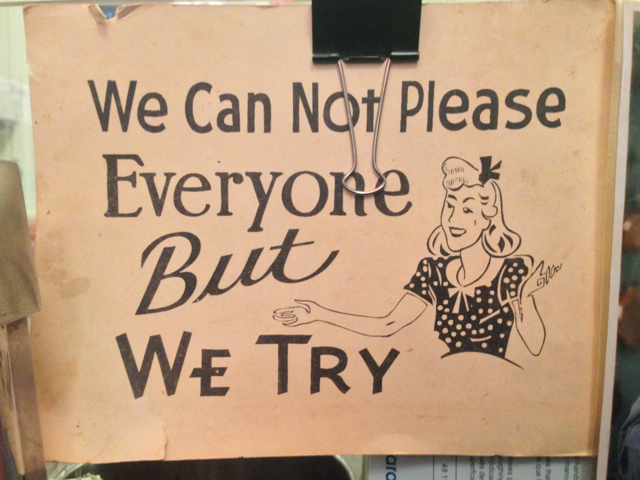 BabyCakesNYC
248 Broome Street (Btwn Orchard & Ludlow)
New York City, NY 10002
They also have locations in Los Angeles and Orlando.