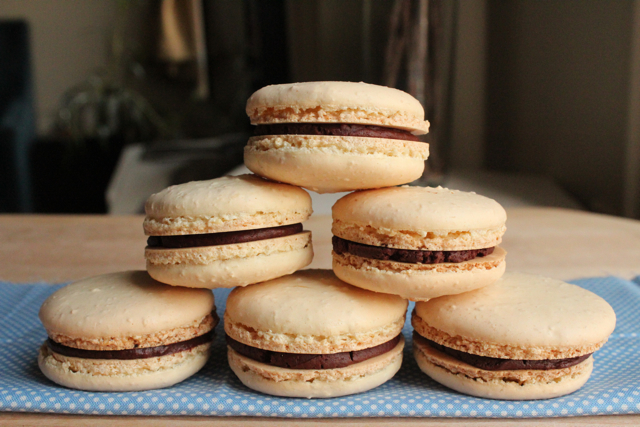 Katie Fisher baked cookies for her brother Matt every single week he was away at college. She was killed in a car accident in 2010, and to honor her memory, Matt declared March 12 "Katie Fisher Day." The goal? Get "everyone in the world to follow Katie's example and send some cookies to someone they love."

I hope you'll take part, and if you do, share what you make over at katiefisherday.org.
In honor of Katie Fisher Day, I made cookies for Ramsey. It seems like an easy choice, and there's no mailing involved, but this man deserves some cookies. He makes me laugh more than anyone and helped pull me out of some stressful times over the past year. He's also dedicated to his work, exhibiting laser-like focus at his home office desk late into the night while I refresh my Facebook feed for the millionth time.
One of my favorite memories from our trip to France last summer was eating macarons on the steps of the Pantheon, so I made him vanilla macarons with bittersweet chocolate ganache filling.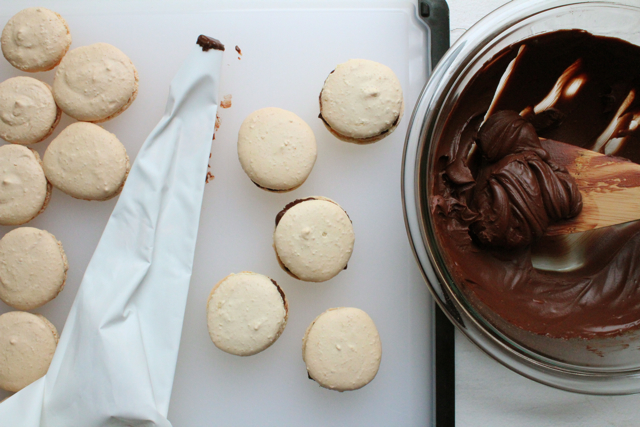 It wasn't easy, but the results were worth it. And did I mention they're gluten-free? Recipe and more photos after the jump.
I've tried to make macarons twice before and both attempts did not end well. The first cookies didn't rise and the second burned and tasted like bad cereal. This time, I turned to Dorie Greenspan's macaron recipe, which she adapted from Pierre Herme. The recipe starts with whipping egg whites and sugar syrup.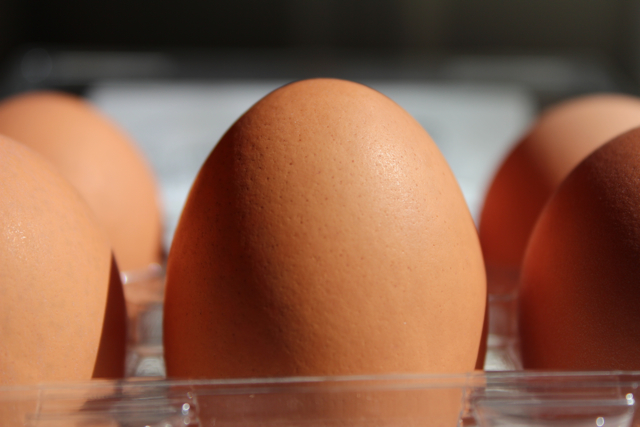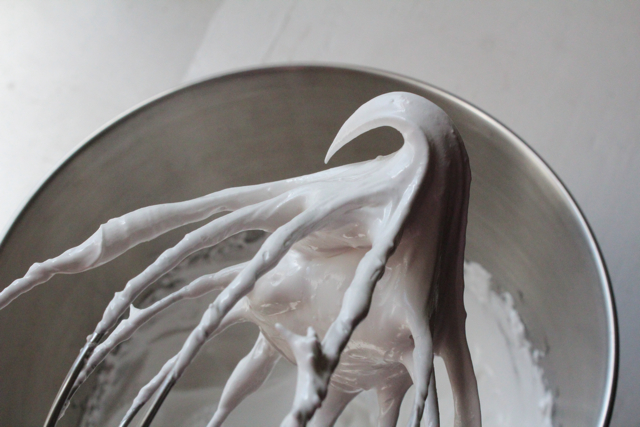 Instead of flour, macarons rely on ground almonds. I bought almond flour at the store, but you can also blanche almonds at home and grind them in a food processor. Just make sure to sift the almond flour with the powdered sugar to remove any lumps.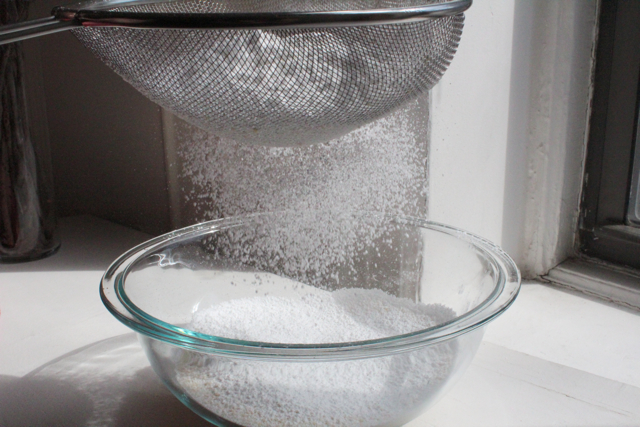 The whipped egg whites, sugar syrup, almond flour, and powdered sugar are folded together to make the cookie batter, then piped onto parchment or silpat mats. I found this to be the most difficult part because I'm terrible at 1) piping, and 2) making dozens of cookies the same size.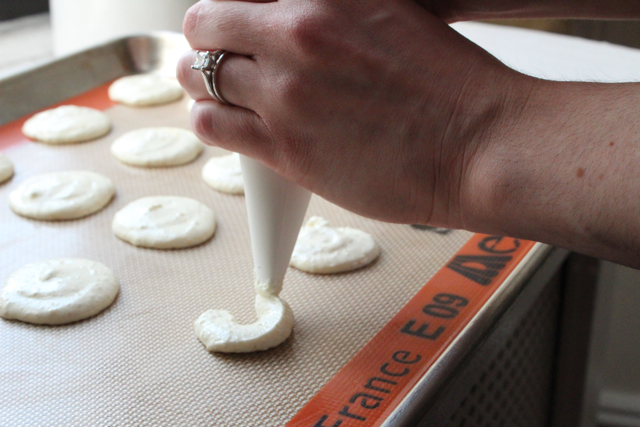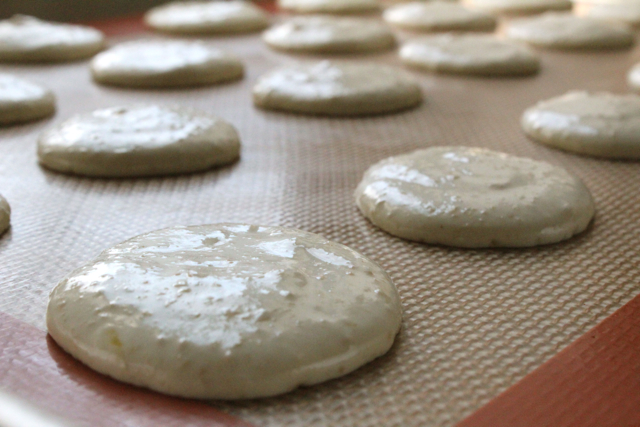 The cookies bake for about 12 minutes total, but as Dorie notes in the recipe, you need to watch them closely. Only one sheet of my cookies turned out, while I over baked the other sheet by a minute.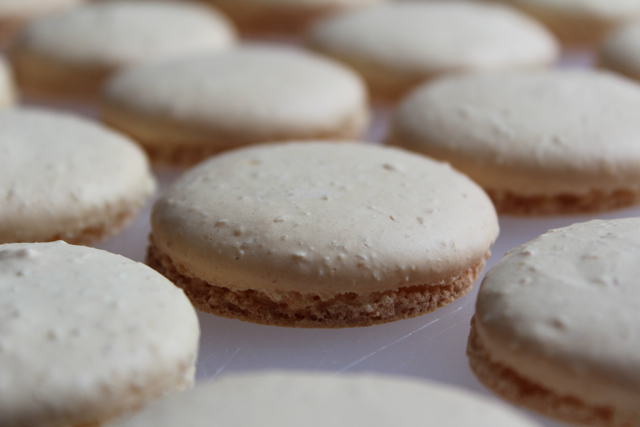 As the cookies cooled, I made the chocolate ganache, whisking together bittersweet chocolate, warm heavy cream, and a little butter. (Another Dorie recipe and also gluten-free.)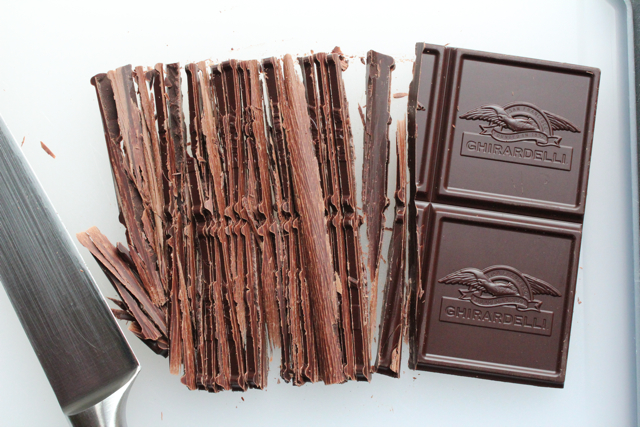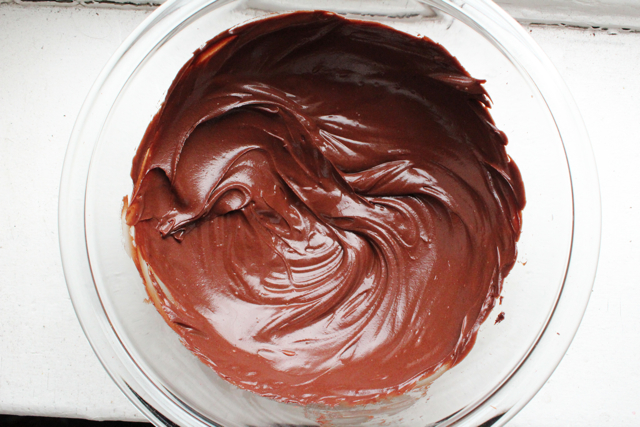 When the ganache was done, I used a spatula to put it into another piping bag and matched up the cooled cookies by size.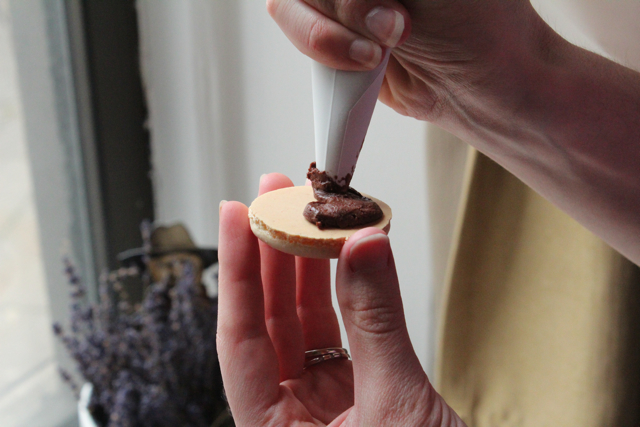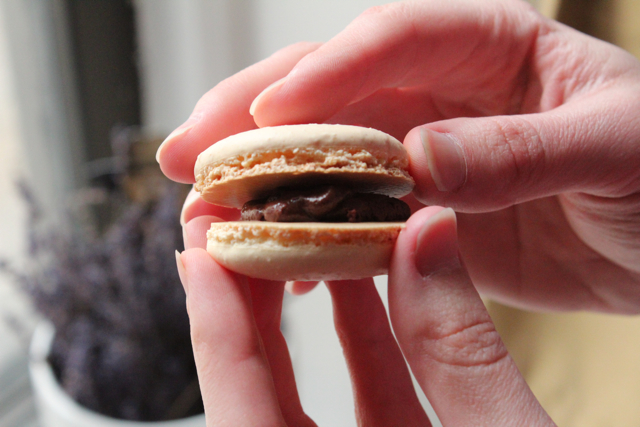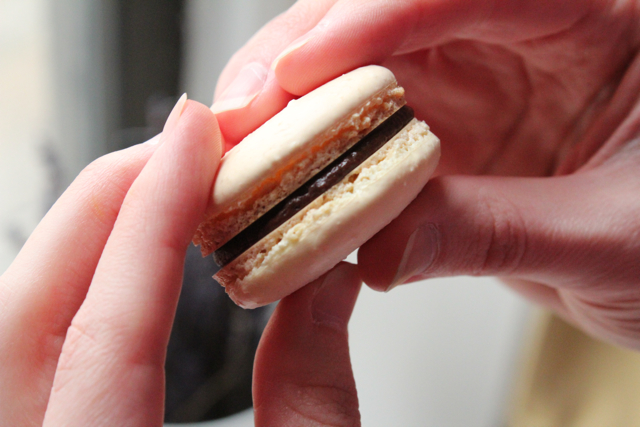 I let the finished cookies set for a few minutes and then handed one to Ramsey. He gave it a thumbs up.