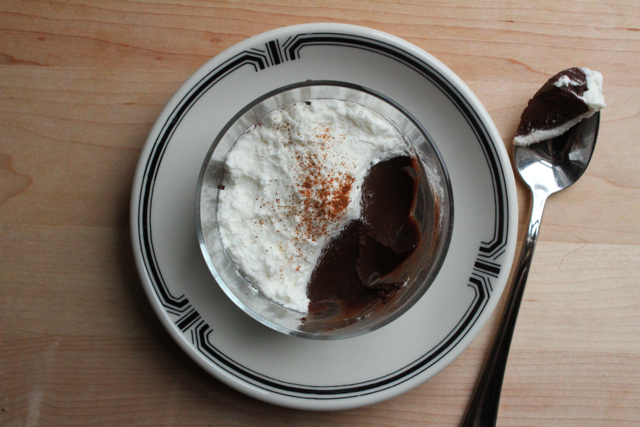 I had brunch with friends this past weekend. It was the first time we'd been together in ages, so we went to our favorite spot by the park and ordered plates of French toast and omelets. Over the last few years, some of us have moved far away, some not so far. Careers have begun to solidify. One friend brought their young son who sat at the head of the table in a highchair, teething on coffee creamers and smiling between bites of his pancakes. We were newer versions of ourselves in the same old context, and yet, it felt just as comforting as our lazy Saturday brunches years ago.
Seeing them sent me on a nostalgia bender for most of Sunday, drawing on sources of comfort from years before—indie music circa 2005, old novels, and of course, food. Maybe I was looking for remedies to stress and the dreary end of March, when the Brooklyn sky alternates between gray with clouds and gray with clouds and freezing rain. Maybe I was trying to recapture what I've been lacking in recent months: moments when I'm completely at ease.
That's all to say that I have a pudding recipe for you. It's a dessert to make on a Sunday afternoon when all you want is to feel content, with a spoon in one hand and a cup of decadent chocolate and fresh whipped cream in the other.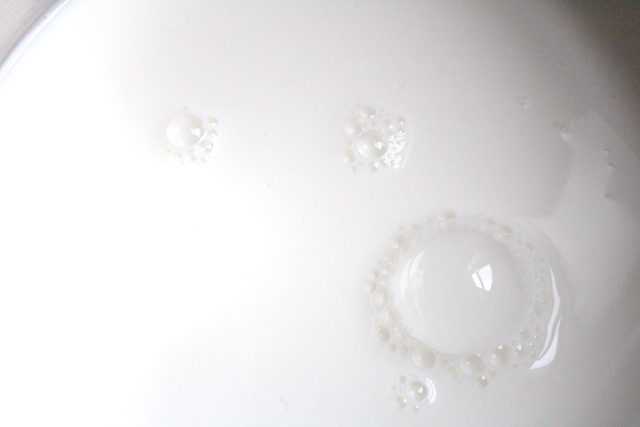 I call it Ultra Chocolate Pudding because I increased the amount of chocolate by a third from the recipe I adapted. The result is a thick pudding with a near-custard consistency.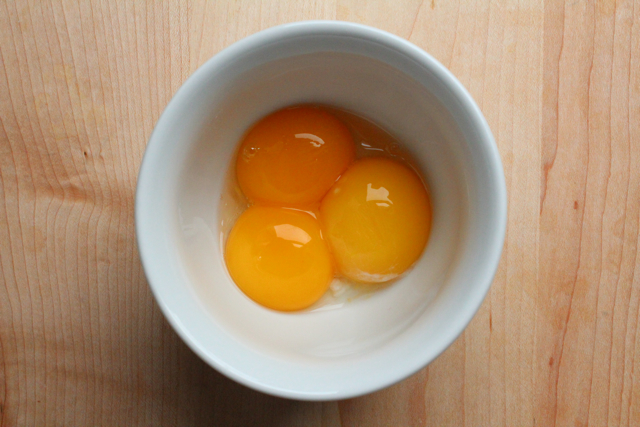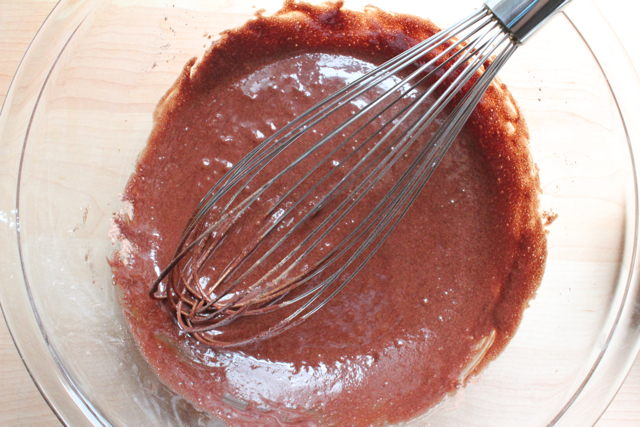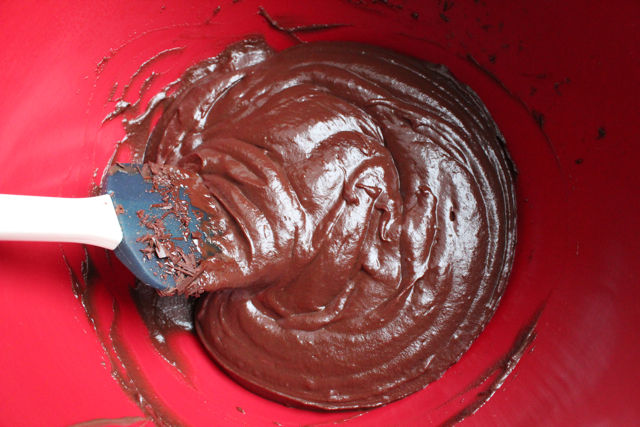 I set the pudding in highball glasses. They were far classier than the plastic Jello pudding cups of my youth.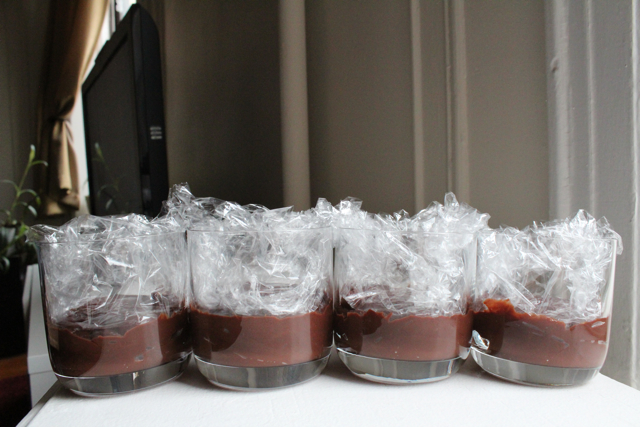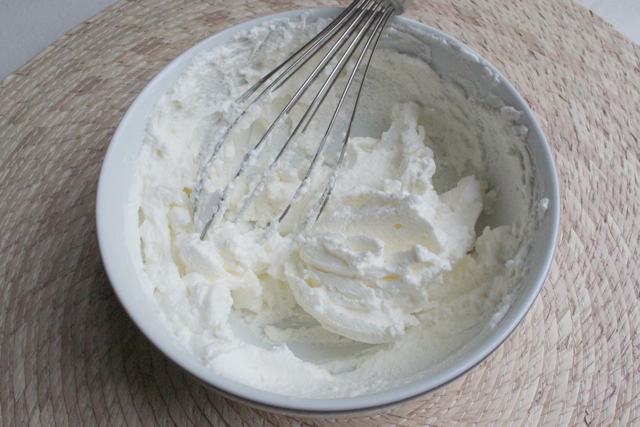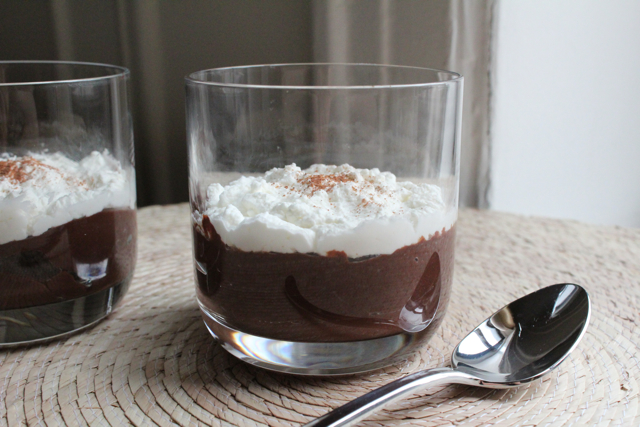 Ultra Chocolate Pudding
Serves 4
Adapted from JoyofBaking.com

Pudding:
3/4 cup granulated white sugar
2 1/2 tbs corn starch
1/4 cup unsweetened cocoa powder
1/4 teaspoon salt
Dash of cinnamon
2 cups 2% milk, divided
3 large egg yolks
4 ounces bittersweet) chocolate, finely chopped
1 teaspoon pure vanilla extract
1 tablespoon unsalted butter, room temperature, cut into small pieces
Whipped cream:
1/2 cup heavy cream
1/2 tablespoon sugar
1/4 teaspoon vanilla
1. In a medium-sized heatproof bowl, whisk together the sugar, cornstarch, cocoa powder, and salt. Whisk in 1/3 cup of milk. Add the egg yolks and whisk into the cocoa mixture. Set aside.
2. Heat the remaining 1 2/3 cups milk in a medium, thick-bottomed saucepan. Bring it just to a boil, then remove from heat. Slowly add to the cocoa mixture, whisking continuously until it becomes smooth. Pour into a clean saucepan and place over medium-low heat. Don't stop whisking until it thickens to the consistency of mayo, about 3-5 minutes.
3. Place a strainer over a medium-sized heatproof bowl. Pour the pudding through it to remove any lumps. Add the chocolate, butter, and vanilla and stir in with a spatula.
4. Divide the pudding into four small bowls or glasses. If you don't want the pudding to form a skin, press a piece of plastic wrap on the surface of the pudding. Chill for 3-4 hours.
5. Before taking the pudding out of the refrigerator, make the whipped cream. Add all of the ingredients to a small bowl and whip for 5-7 minutes, or until medium peaks form. Alternatively, you can make the whip the cream with a hand or stand mixer with the whisk attachment.
6. Top the chilled pudding with the whipped cream and sprinkle with a little cinnamon. Serve immediately.