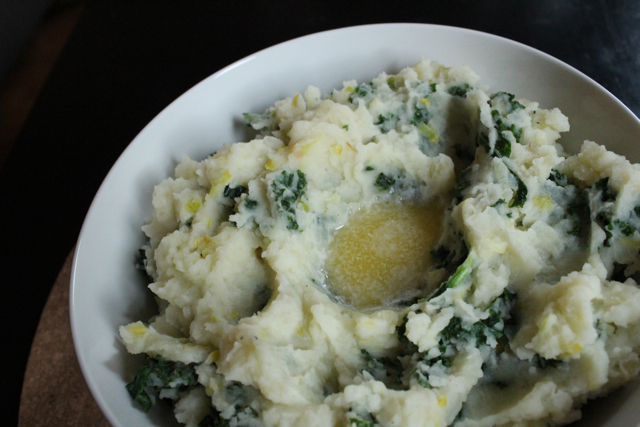 I slipped up last Friday, pausing my month-long gluten-free diet for slices of soda bread at my office. We held a bake-off, and as one of three participants, it would have been rude for me not to try my competitors' bread. Right? That's how I rationalized it. I was just getting in the St. Patrick's Day spirit, but I haven't had gluten since.
When St. Patrick's Day arrived on Sunday, I couldn't celebrate with green beer or whiskey, so I chose red wine, beef stew, and colcannon instead. Colcannon is a traditional Irish dish made with mashed potatoes, milk or cream, kale or cabbage, salt, and pepper. I love the flavor and vibrant green of kale leaves, so I used them instead of cabbage, along with thinly sliced leeks.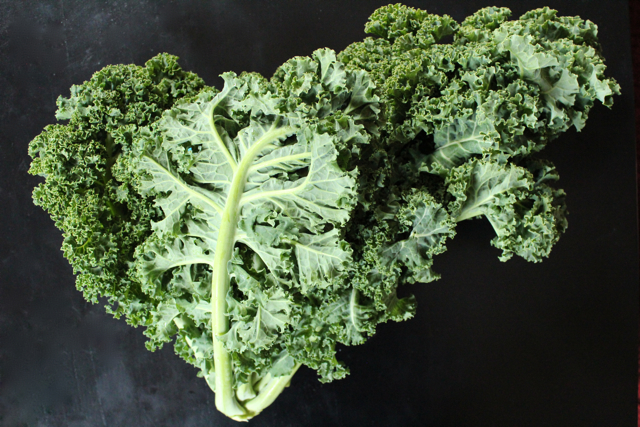 And did I mention butter? There's a lot of butter in this dish. If you look at the photo at the top of this post, that's a whole tablespoon melted in the middle just for serving. It's all part of the tradition and immortalized in this Irish folk song:

(Related sidenote: If any singers in Brooklyn want to form an a cappella group to perform Irish folk songs during St. Patrick's Day season, I think we could make a killing. Let me know.)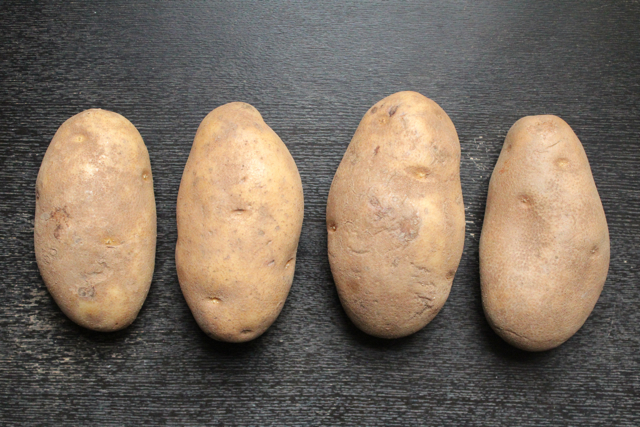 (Really. I'm not joking. Just think of the crossover appeal! We could perform in church halls, old timey Brooklyn social clubs, or hipster bars. So many options.)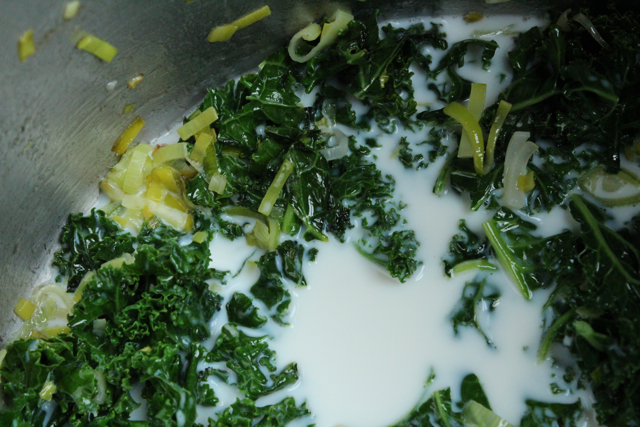 (Don't even get me started on the outfits. I won't try to pull any glee club/show choir nonsense, but we'd have a unified look. I'll start looking for an A-line, kelly green dress now.)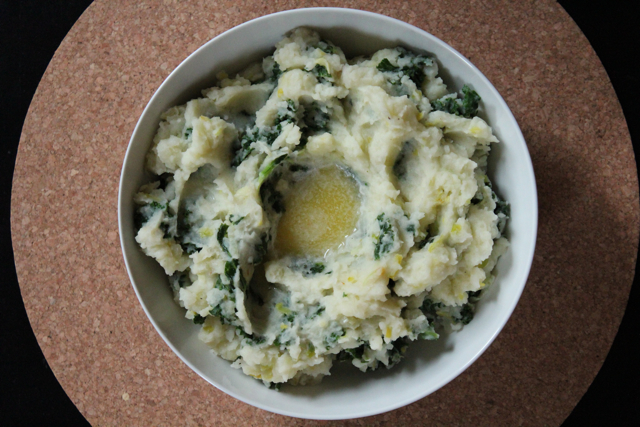 What was I talking about? Oh yes, colcannon. Here's the recipe.
Colcannon
Serves 6 as a side
Adapted from Simply Recipes
4 russet potatoes, peeled and cut into large chunks
6 tablespoons unsalted butter
1 leek, thinly sliced (white and light green parts only)
3 cups of chopped kale (you can also use cabbage)
1 cup 2% milk (or cream)
Salt and pepper to taste
1. Put the potatoes in a large pot and cover with cold water by at least one inch. Add a sprinkling of salt and bring to a boil. Cook for 15-20 minutes or until the potatoes are fork tender. Stain in a colander and set aside.
2. Place the pot back on the stove and add the butter. Melt over medium heat. Add the leeks and cook for 4-5 minutes, or until they begin to get tender. Add the chopped kale and cook for 3-4 minutes, stirring often.
3. Pour in the milk and stir well. Add the potatoes and mash with a fork or potato masher. Use a wooden spoon to mix them with the greens. Add salt and pepper to taste.
4. Put the colcannon in a large bowl to serve. For the sake of presentation and flavor, but certainly not your health, make an indentation in the center and add a tablespoon of butter. Serve immediately.