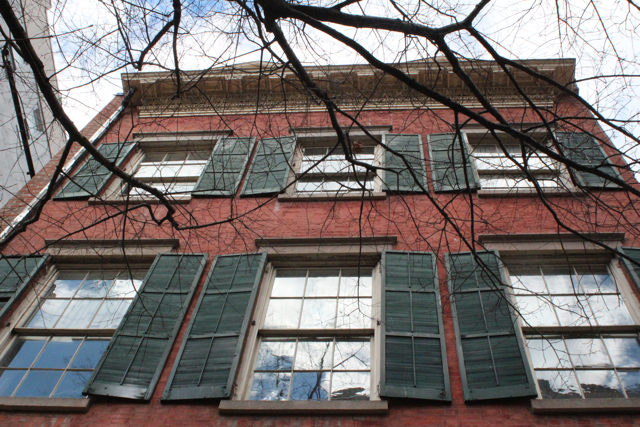 On warm spring afternoons, my ideal spot isn't a park or a brownstone stoop in the sun. It's walking through musty old houses with a motley crew of tourists, bored children, and random history buffs. Historical house tours are a chance to travel back in time and see how people lived decades or centuries ago, guided by charming elderly volunteers or park rangers.
All of my previous house tours have been of estates in the countryside, like Theodore Roosevelt's House in Oyster Bay and Thomas Edison's house and factory in New Jersey, but this past Saturday, Ramsey and I went to the Merchant House Museum on East 4th Street in Manhattan. I must have walked by it dozens of times while I was working in SoHo, but never realized the building was a perfectly preserved example of 1850s life. It stands in stark contrast to the neighborhood around it, now dominated by huge billboards, street art, shopping tourists, and perfectly coiffed models in tall heels.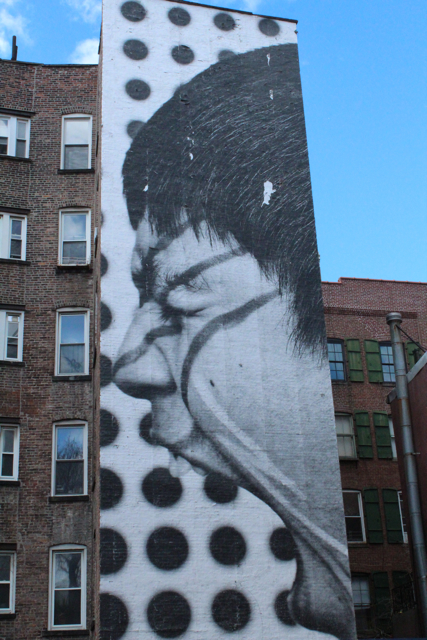 Oh, and graffiti. Someone tagged the side of a historical site.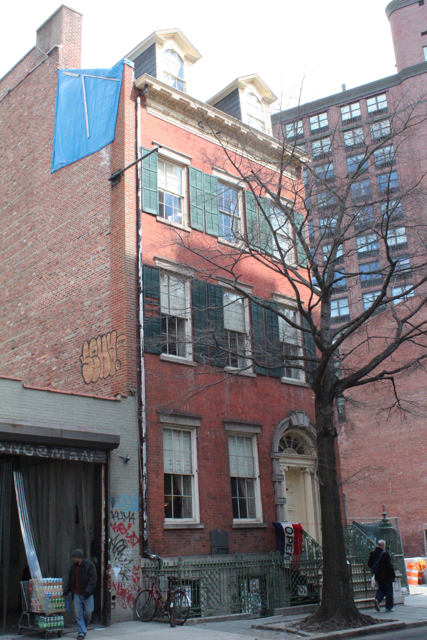 Every room was well preserved, but every window looked out onto a world that was completely changed. Gertrude Tredwell, the inhabitant of the house, was born and died there. She must have watched the neighborhood change completely around her during her 93 years there.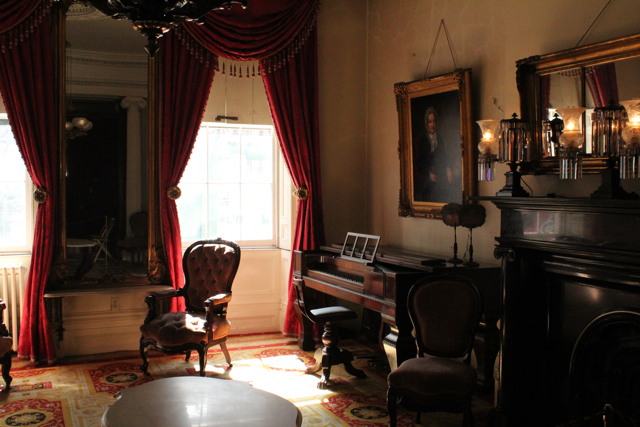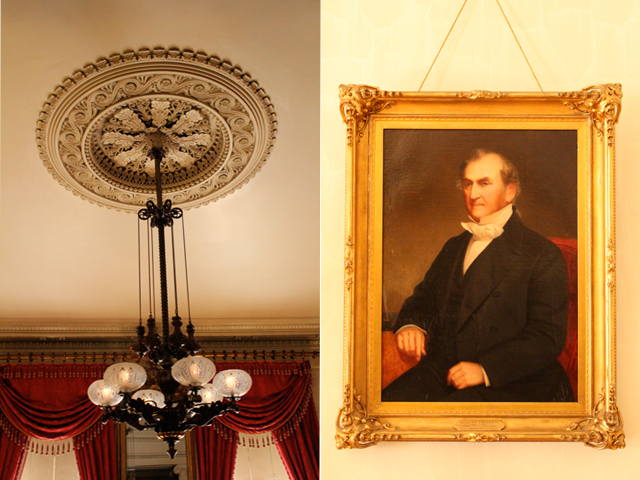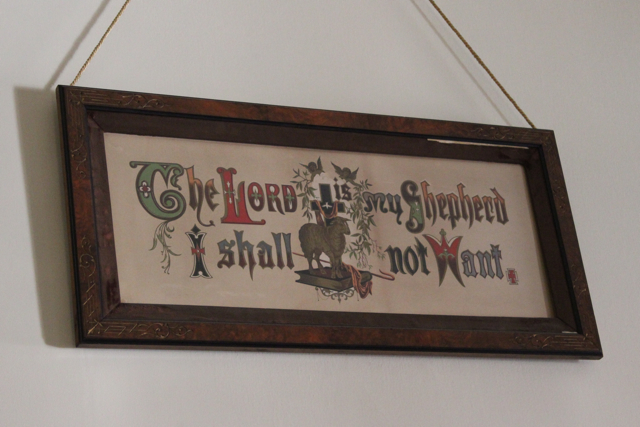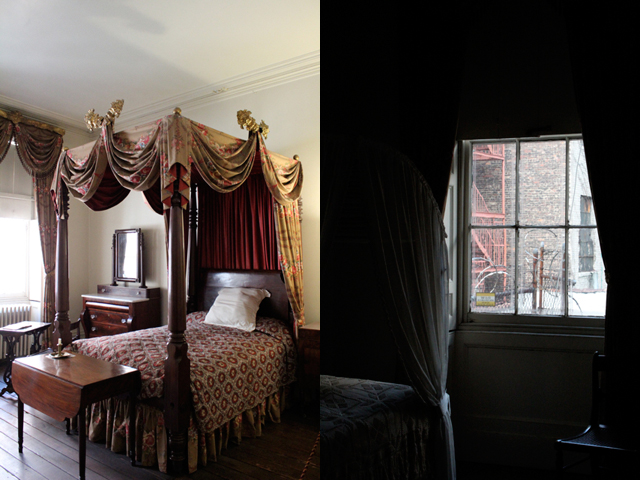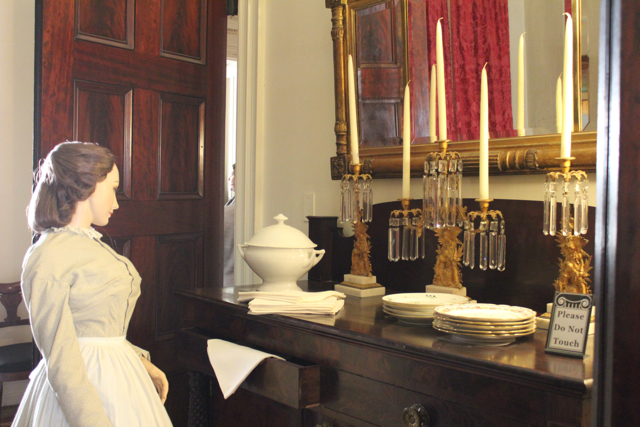 A cookbook illustrator from Israel was in our tour group and talked about the fancy gelatin dishes people in the late 19th century served at parties. She also said that people would sew things into the skin of poultry using a needle and thread. Our guide started talking again before she could elaborate. Perhaps it was to hold stuffing in? Adding in herbs? I'm not sure. I just imagined the poor Irish kitchen maids with small sewing kits in the basement, hovering over a duck carcass before a grand meal.
After the tour, Ramsey and I walked up to 9th Street for tea and snacks at Cha-An Teahouse. We passed the spots where the kitchen maids from the house had shopped for groceries, now populated by NYU students and buskers playing the bagpipes.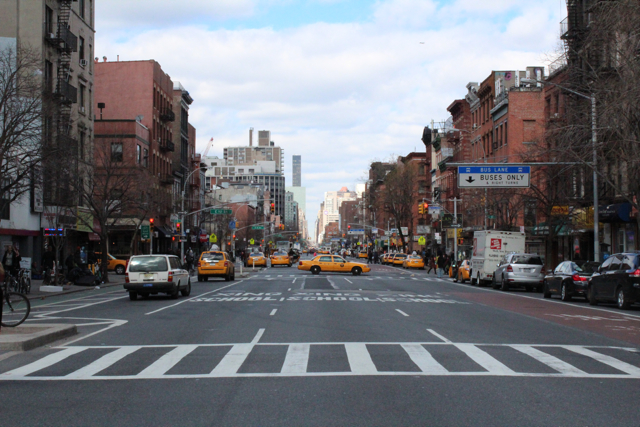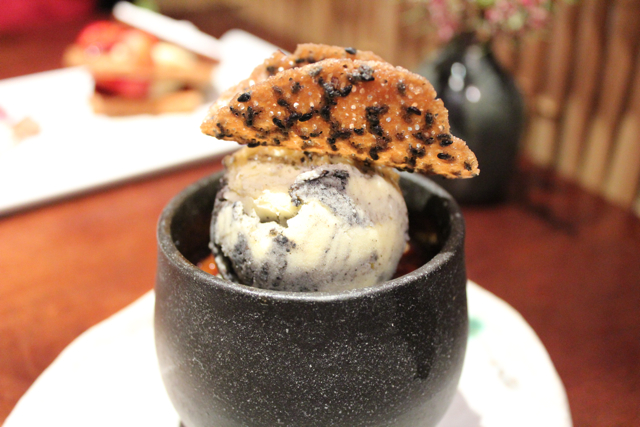 I got black sesame crème brûlée with black sesame ice cream and a pot of lemon verbena tea. Not quite a fancy 19th century gelatin, but I thought it was just as elegant.