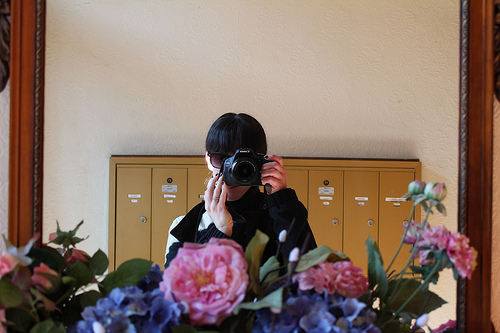 Hello. I'm Mo Cahill. I'm a writer living in Brooklyn, NY after stints in Binghamton, Geneseo, and Rochester. By day, I work in the communications department of a nonprofit organization, and by night, I cook, bake, take photos, arrange flowers, and occasionally sing. If given the opportunity, I would eat lemon curd with a spoon and without shame.
I've always been interested in food, but didn't start cooking for myself until I graduated from college and settled into a desk job and tiny apartment. My first kitchen was nothing like the beautiful spaces I had seen on cooking shows, and I was faced with the challenge of trying to make delicious meals with just two feet of counter space and an eight-hour work day. I launched Apartment Dining in 2008 to document my kitchen successes and many failures, all in the name of culinary exploration.
You can write to me at mocahill [at] gmail [dot] com and see what else I'm up to at www.mocahill.com.
(A quick disclaimer: I'm responsible for the content of this blog. The posts on this site are my own and don't necessarily represent the views of my employer.)