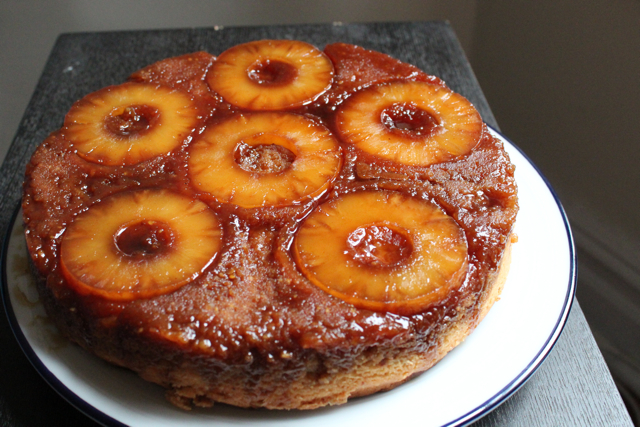 "Mad Men" returned to television on Sunday night after a 17-month hiatus. An occasion such as this demanded cocktails, party mix, and of course, a cake. Pineapple upside down cake was popularized in the 1920s, but it seemed like the perfect dessert to serve to my guests while dressed like a 1960s housewife.
I chose a recipe from Simply Recipes because it called for ground almonds and I had half a bag sitting in my cupboard. Overall, it was easy to prepare, but I had to make the caramel topping twice. I didn't let the first batch boil long enough on the stove and the sugar didn't dissolve, so I let the second batch boil for the full recommended four minutes.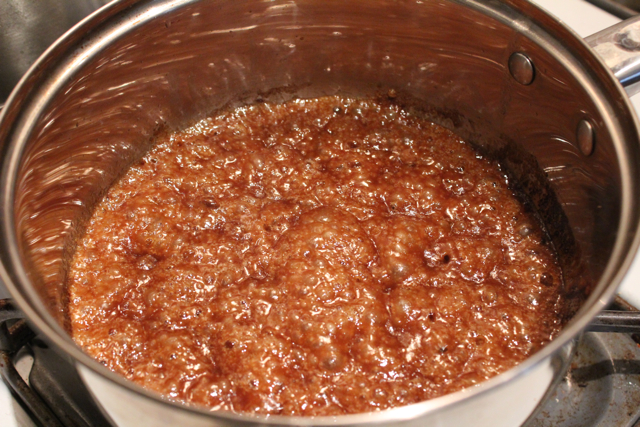 The pineapple slices fit just right in the pan.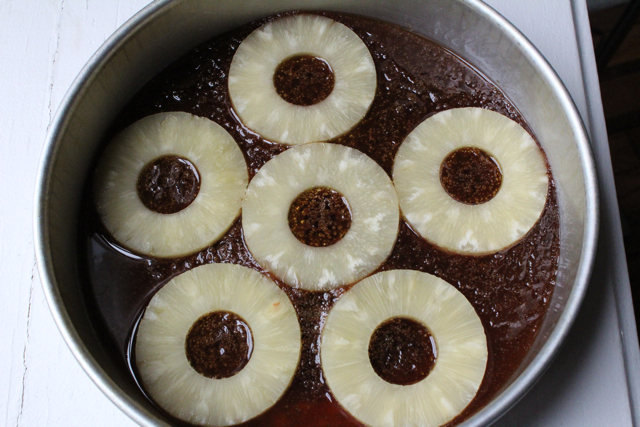 And after pouring in the batter and baking for an hour and 15 minutes, the cake released from the pan the moment I flipped it over. It was a bit off center, but I was too terrified to move it.
This is what victory looks like: