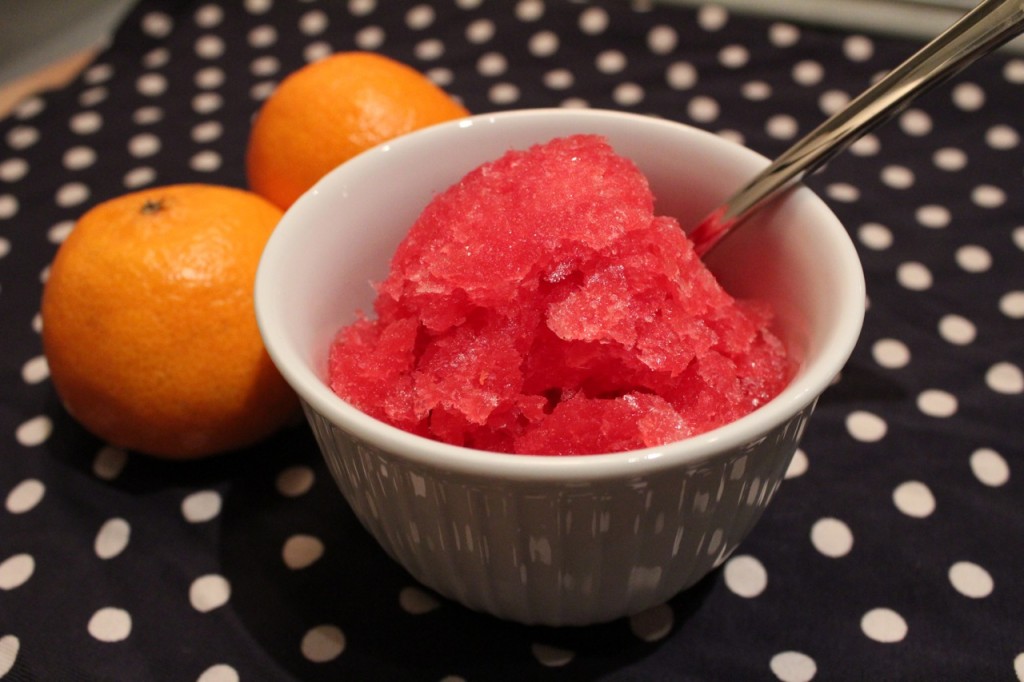 I usually make it through the winter cold and flu season unscathed, but last Friday I was struck down by the worst sore throat of my life. It burned and I could barely swallow.  There was a stretch during the night when I was certain my throat would close and I wouldn't see Saturday dawn over Park Slope, but I powered through. Morning brought some relief and a breakfast of blood orange sorbet, a pint of which had been hiding behind Tupperware containers of squash soup in the freezer.
As I sprawled on the couch and watched back-to-back episodes of Sherlock on Netflix streaming—spoon in one hand, sorbet in the other—I wondered how I could make my very own blood orange sorbet or similar frozen treat. It couldn't be that difficult. A little fruit juice, sugar, and time seemed like the three main components, and I had plenty of all three.
I looked through my cookbooks and searched the web for a guide, but I encountered a roadblock with almost every recipe I found: I don't own an ice cream maker. With limited cupboard space, how many apartment dwellers have room for one? (Sure, I have a waffle maker and salad spinner, but I count those among my practical kitchen tools.) The recipes that didn't call for an ice cream maker instructed me to stir the sorbet every thirty minutes or so to make sure it didn't freeze solid. All warned of large ice crystals forming if I didn't get it right, and none of them promised the smooth, airy results I'd get if I'd just sacrifice some additional shelf space.
So rather than seek out a way to create a smooth sorbet, I went in the opposite direction. I decided to make a granita, which is a semi-frozen dessert that's akin to a chunky Italian ice. I just needed to combine juice, simple syrup, and a splash of liquor to keep it from freezing all the way. A quick stir with a fork every half hour would create the texture I needed, and if I forgot a stirring appointment, it wouldn't doom the whole dessert.
Once I recovered from my sickness, I went to the store and picked up a whole bunch of blood oranges to juice. I also wanted to give the granita a little bite, so I bought ginger root to infuse into the simple syrup.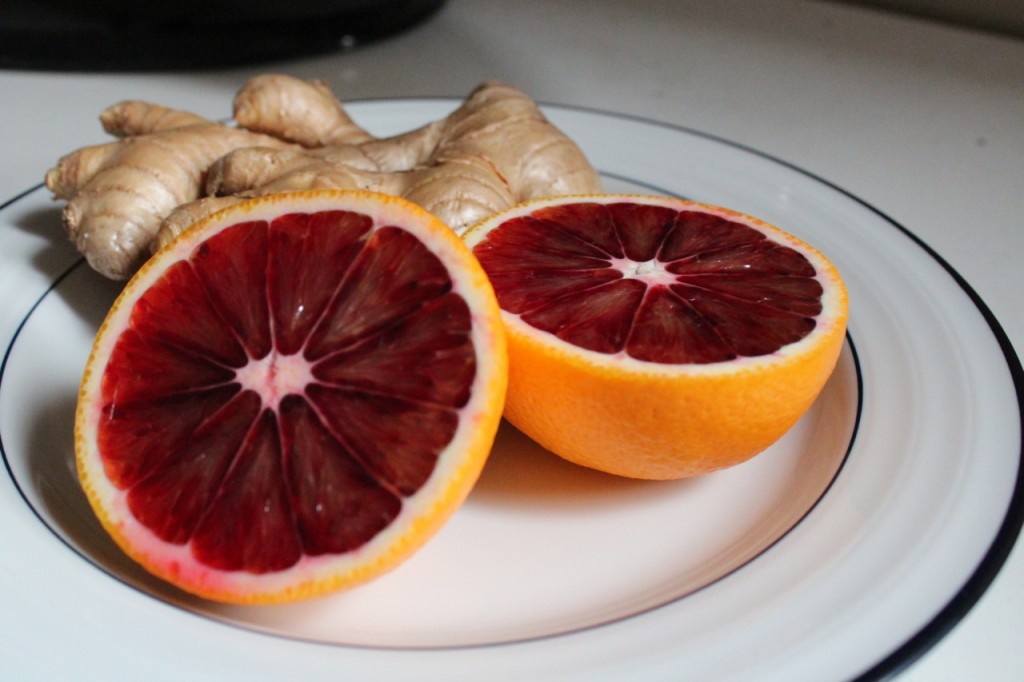 I may have taken too many blood orange glamor shots. For example, here are some oranges sitting in a chair: Continue Reading →