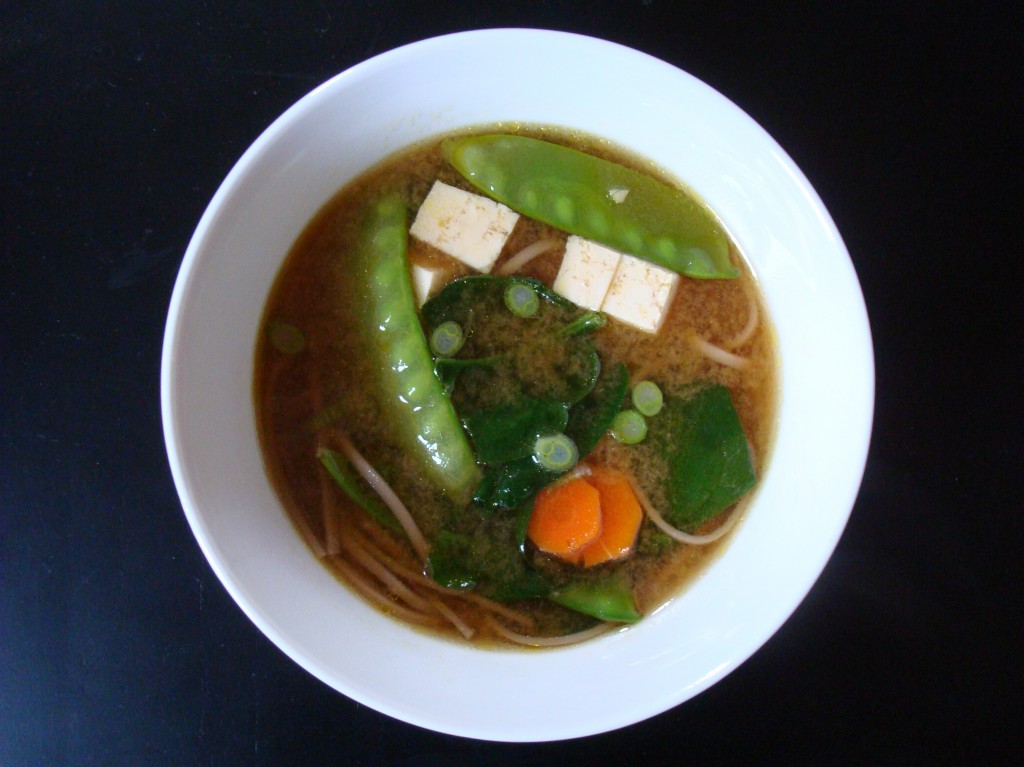 We have entered soup season. It runs from December to late March —not quite coinciding with winter — and overlaps most of hot tea season, which, as we all know, runs from November until the rainy end of April. Once the sun comes out, so do the ice cubes.
Soup season is a time to slow down and gather your friends, because really, are you going to eat an entire pot of soup alone? You could freeze it for later, but it's not as fun. One of my favorite soup memories is a miso and tempura party at my friend Allie's house in late high school (or was it early college?). We got together in her kitchen one afternoon and chopped up mountains of vegetables, mixed up tempura batter, and took turns tossing carrots and mushrooms into a hot wok. Sarah kept an eye on the oil temperature and cooled the tempura batter with ice cubes while someone prepped a big pot of miso soup on the stove. Teamwork.
I didn't have any extra sets of hands when I made a quick pot of miso soup last weekend, but I did share it with Ramsey when it was done.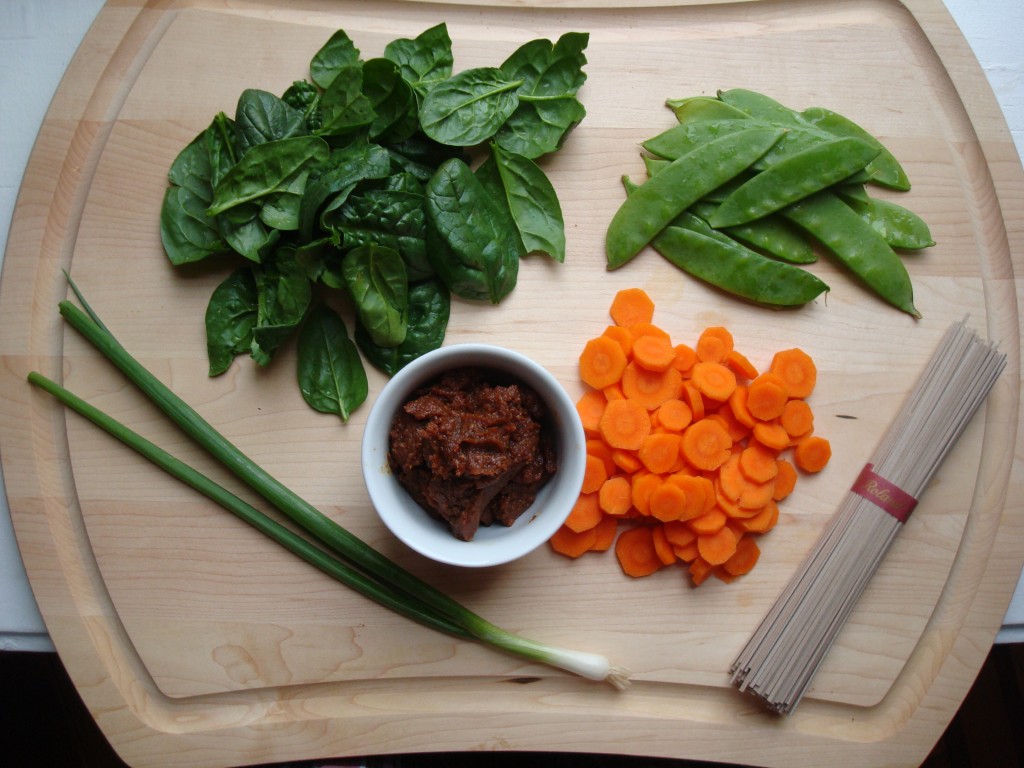 Before I share the recipe though, let me fess up to something: Continue Reading →