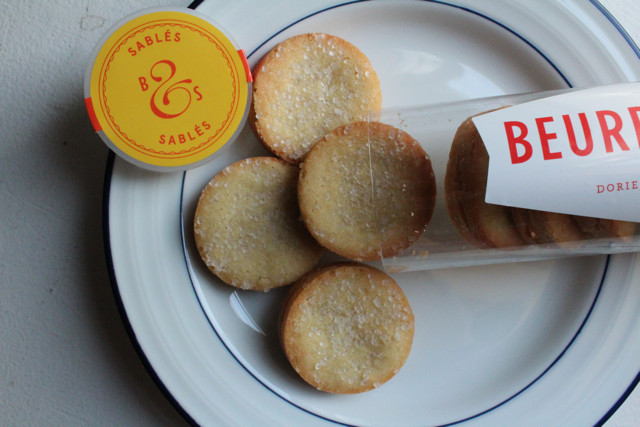 Dorie Greenspan is a cookbook author who's worked with some of the best chefs in the world, including Pierre Hermé, Daniel Boulud, and Julia Child. She's also penned hundreds of her own recipes for her award-winning pastry guide, Baking: From My Home to Yours, and my favorite Sunday dinner cookbook, Around My French Table. I love her books because she guides you through each dish as if you were cooking with her in your kitchen; each recipe weaves in stories from her family, her travels, or simple, elegant dinners with her friends in Paris.
When I heard Dorie and her son Josh opened a cookie boutique just a few stops from my apartment on the F train, you can imagine my joy. Their new venture started as a pop-up shop called CookieBar, appearing annually at a salon on the Upper East Side. Now called Beurre & Sel, they've established permanent homes in the Essex Street Market and La Marqueta.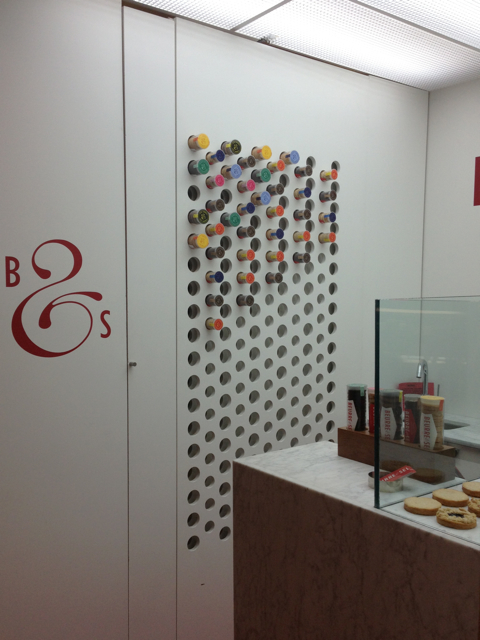 Ramsey and I stopped by a few weekends ago to check it out. They have a selection of 3-inch cookies like Coconut-Lime Sablés, Chocolate Chunkers, and Dorie's famous World Peace Cookies. The tubes you see in the wall are filled with smaller cookies-to-go. Their offerings are split into a Cocktail Collection (Sesame Sea Salt, Cocoa Cayenne, Rosemary Parmesan) and a Sweet Collection (Espresso Chip, Port Jammers, Classic Jammers, Sablés, Chocolate Mint, and the aforementioned World Peace Cookies). We got a tube of sablés and two large World Peace Cookies to enjoy right away.
Let me pause for a moment because I'm about to make a bold statement. Ready? Continue Reading →