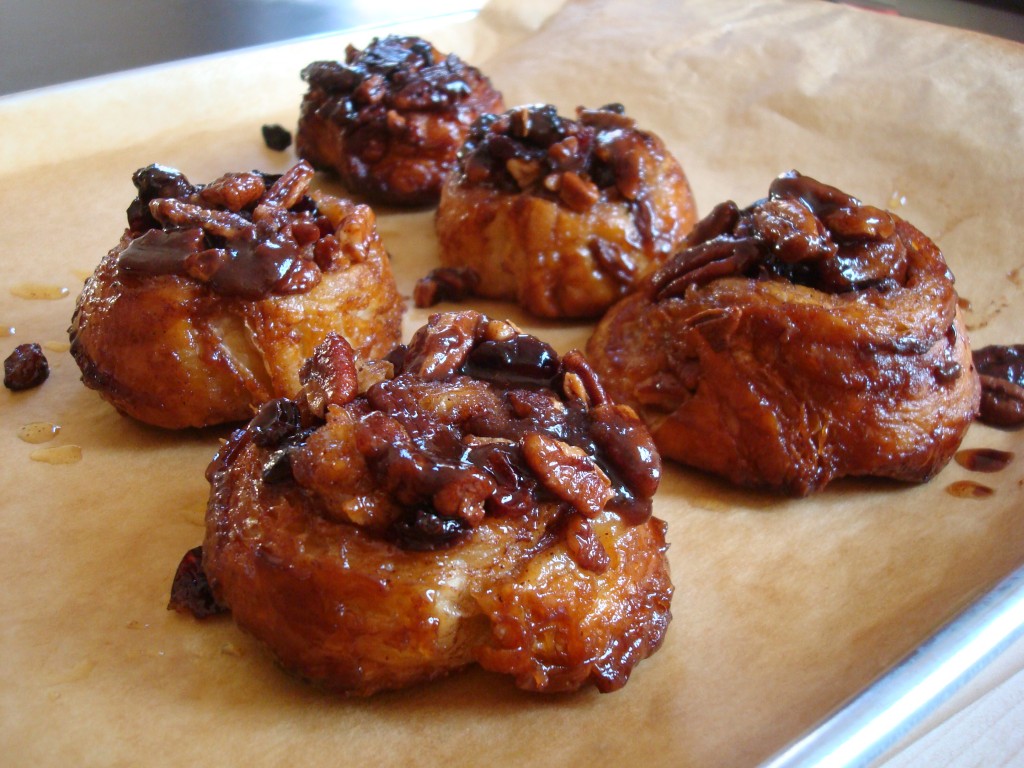 Are you frazzled from the holiday season yet?  You're probably in a better place than I am. I've struck most of the to-dos off my list, but I still need to finish my Christmas shopping, buy a whole lot of candy packaging, and make twelve batches of sea salt caramels and marshmallows to share with family when I head upstate. I considered taking a vacation day to wrap candy this week, but things are way too busy at work. Also, the thought of using a vacation day to sit at my kitchen table and twist wax paper around caramels bordered on crazy, so I'll just stay up until the extra late on Thursday night to wrap and watch Elf on a loop on TBS. Sleep deprivation, sugar, and Buddy the Elf are a recipe for victory.
When Christmas morning finally arrives, all I'll want to do is collapse, but what better way is there to collapse than onto a couch with a sticky bun in hand? Even better, a sticky bun that's easy to make and includes the flavors of the season, like citrus, cranberries, brown sugar, and lots (and lots) of butter. If you defrost your puff pastry overnight, this whole recipe should take ten minutes to put together, not counting the baking time.
It starts with mixing up some butter with brown sugar and orange zest.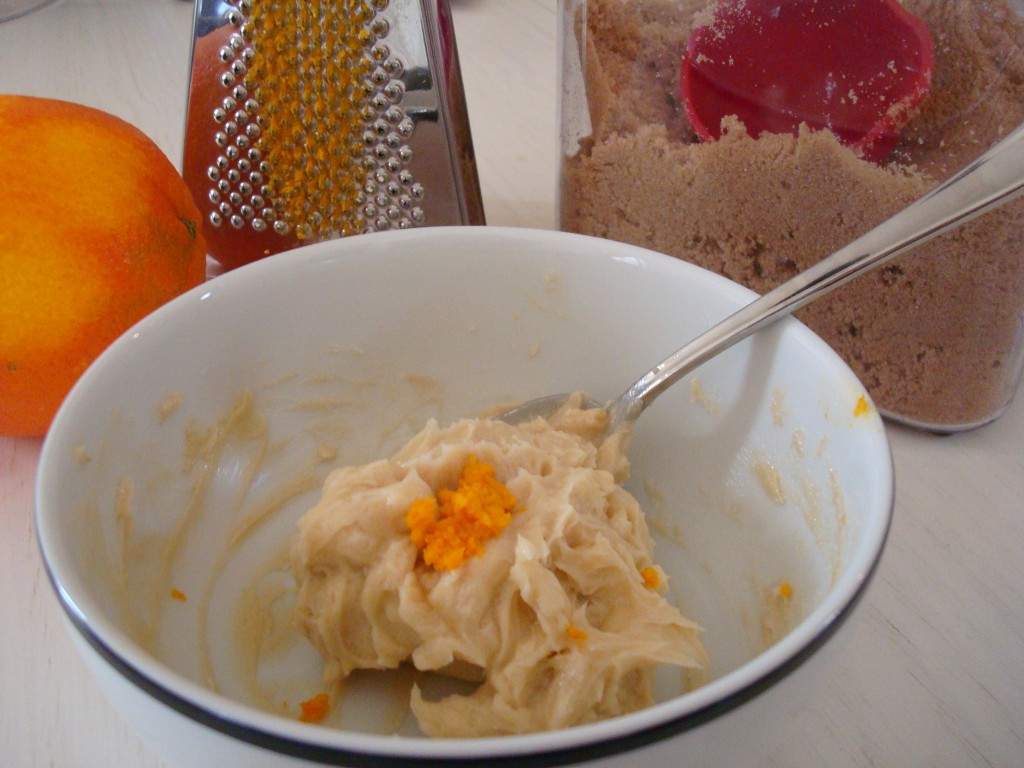 Then, melt some non-zest-infused-butter, brush it on the puff pastry, and top with all sorts of delicious things.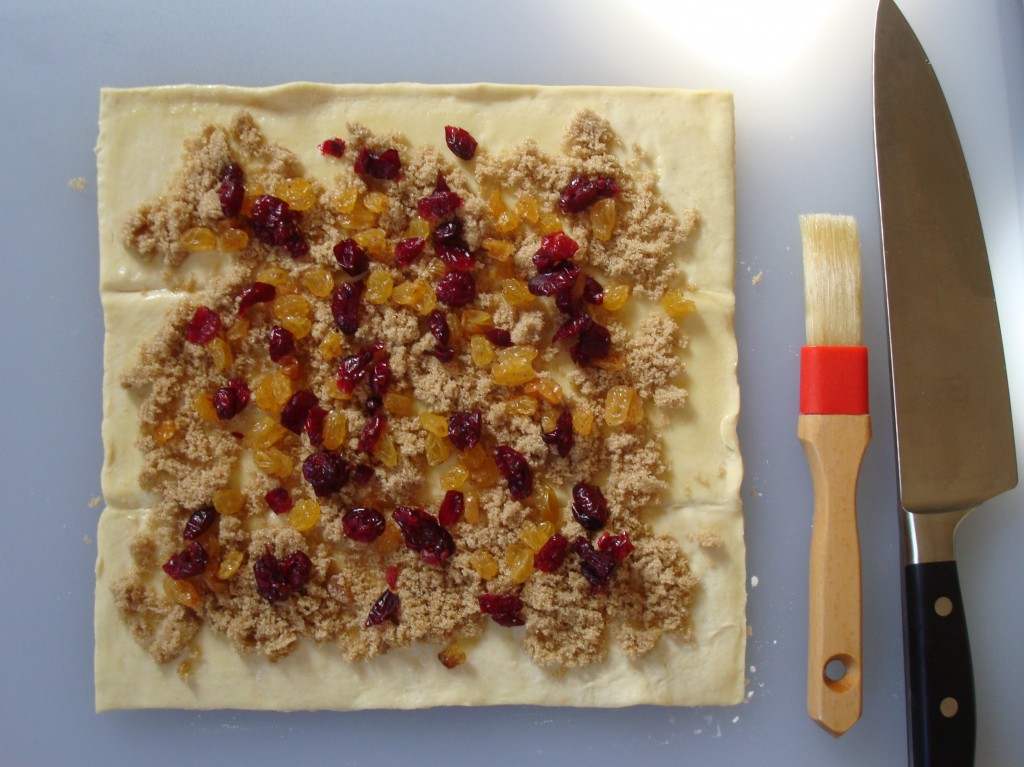 Next, roll it up and slice it up. Continue Reading →