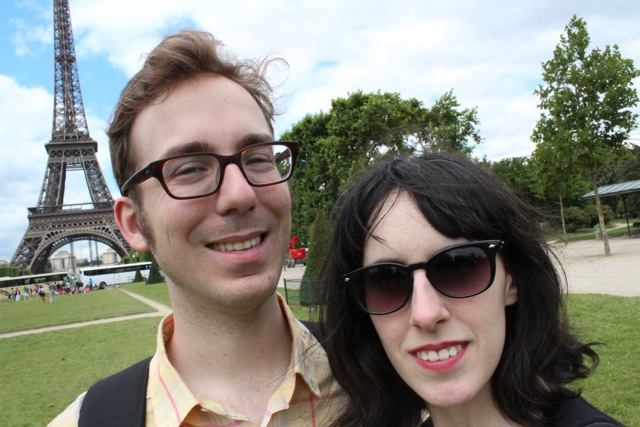 When Ramsey and I got married last July, we went on a short honeymoon in New England. We stayed at a bed and breakfast staffed by British interns in Chatham, MA and consumed most of the seafood within a ten mile radius. We then moved on to Boston where we walked the Freedom Trail and ate more seafood on a breezy patio on the waterfront. It was a relaxing getaway, but we had a plan for the following summer: using wedding gifts from family and friends, we'd embark on our first European vacation.
We considered a multi-country trip—perhaps England, France, and Spain—but as it was our first trip across the Atlantic, we didn't want to stress ourselves too much. We decided to limit the trip to France, drawn by classic tourist sites and elegant pastries, and planned two days in Paris, two days in Lyon, and then two more days in Paris. We booked a red-eye flight for the evening of our first wedding anniversary, six nights at French hotels, two high-speed train tickets, and packed our bags.
Our flight took off from JFK around 9 PM on Monday, July 9th and we landed in Paris on Tuesday at 10 AM. Running on a few stolen hours of sleep, the highway and Paris streets zoomed by in a blur outside our taxi car windows. The driver dropped us at our first hotel by the Pantheon, and instead of taking a much-needed nap, we walked the two and a half miles to the Eiffel Tower, with detours along the way.