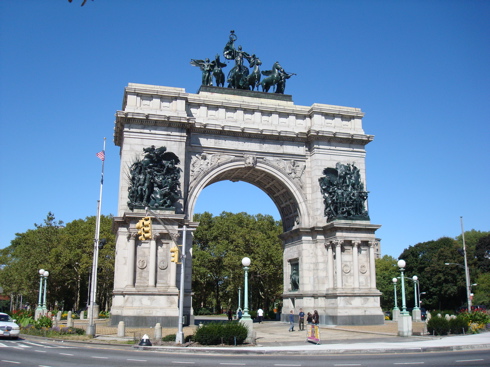 A lot has happened over the past two weeks. Here is a brief rundown: I was dumped, then I assessed my seemingly shattered existence, picked up the pieces, considered moving back upstate, changed my mind, moved out of the apartment in Greenpoint, moved into an apartment in Park Slope, and finally find myself settled in (Update on 9/22: I also got a full time job offer!). I don't want to dwell on the situation (this is a food blog after all), however I have to say I'm lucky to have such wonderful friends and family—they kept me from going off the deep end and made this transition much easier than I thought it would be.
Now, on to the present. I've been living in Park Slope for just over a week, and while I miss my place in Greenpoint, I can now buy cupcakes, have my nails done, go to the movies, go out to dinner, or get on the subway within three blocks of my apartment. It's the way I imagined New York would be during my high school daydreams, just with a lot more puppies and strollers. The toddlers are hip and neighborhood block parties have both bouncy houses and pony rides. Also, my roommates are great (and love to cook) and my new room is large enough to accommodate a reading nook, complete with an armchair, lamp, and ottoman.
The Park Slope food scene is also vibrant. There are hundreds of restaurants, cafes, specialty shops, and bakeries in the neighborhood and I look forward to exploring them in the coming months. In fact, I started exploring on my first morning here when I woke up early and walked up to the farmers' market in Grand Army Plaza, where rows of small stalls are set up in the shadow of the Soldiers' and Sailors' Arch.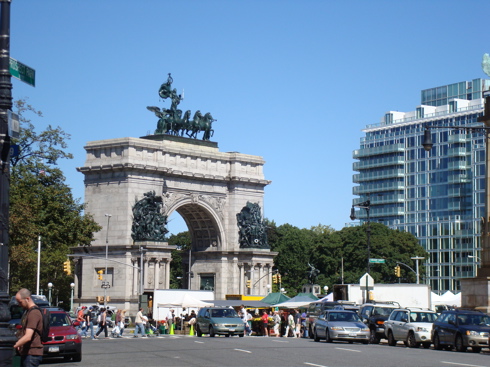 More photos after the jump. Continue Reading →