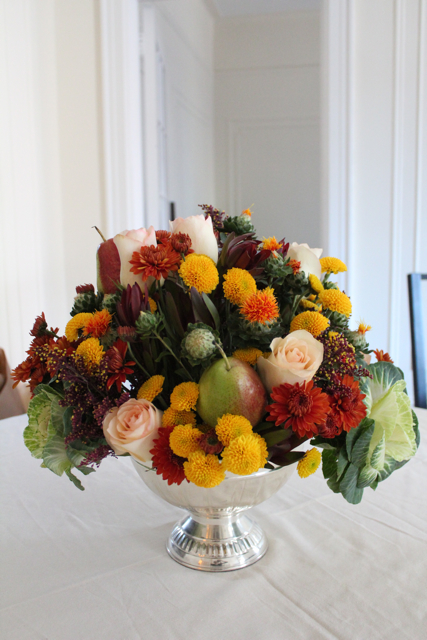 I took a one-day floral arranging class at Brooklyn Brainery this spring, and since then, I've dreamed of running off and opening a flower shop. Arranging flowers is satisfying in the same way cooking or baking can be (without the calories). You take a number of disparate components and combine them in a way that's appealing to the eye or the palate. For most arrangements, those disparate components are flowers, but I decided to add a few edible items to a Friendsgiving centerpiece this weekend.
If you're hosting Thanksgiving dinner this week or want to bring a gift for your host, you don't need to drop $100 bucks at the florist. You can create your own arrangement that mixes food and flowers with items from your local supermarket or convenience store.
Start with a few bouquets of bodega or supermarket flowers with fall hues and varying textures.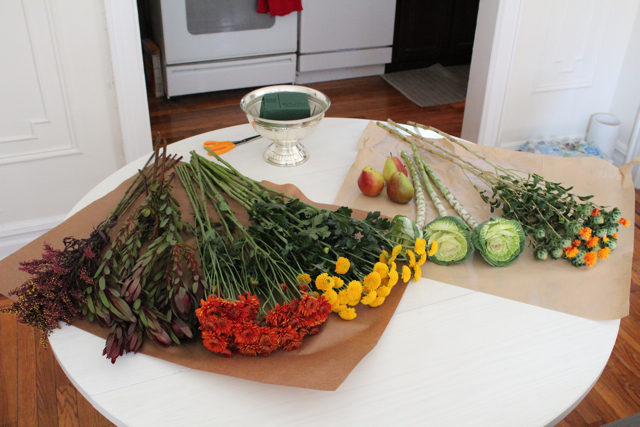 While you're out buying flowers, stop by the produce section of your supermarket or your local famer's market for edible items for your arrangement. Pears, apples, pomegranates, grapes, and all types of greens are fair game. I picked up a few pears and brussels sprout stems. Continue Reading →