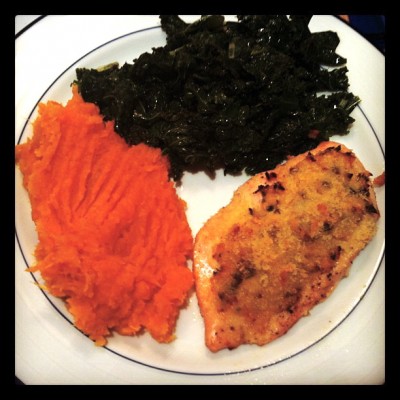 The rain has passed, but the surge is still flooding lower Manhattan. We've been lucky here in Park Slope to still have power, and we're five long blocks from the overflowing Gowanus Canal. We're also lucky to know that our friends are safe, albeit most are without power.
I worked from home all day and then distracted myself from the winds by making dinner: roasted and smashed sweet potatoes, sauteed kale, and baked chicken breasts with garlic paste and thyme. As many perishable goods as I could put into one meal in case the power went down. It may still go, but we're stocked with canned goods and a very large container of dry roasted peanuts.
I hope you're safe and dry. As everyone said in line at our local bodega yesterday, I'll see you on the other side of this.