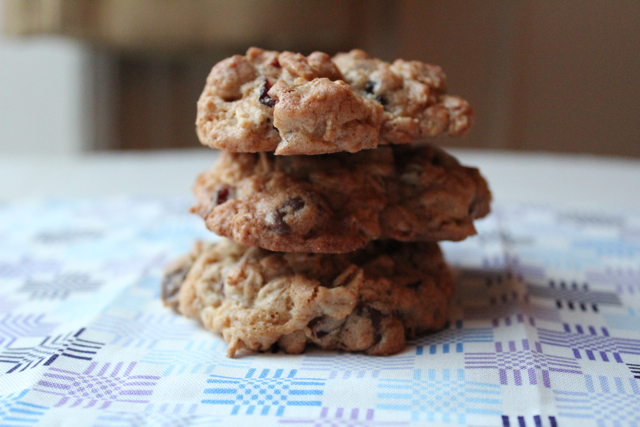 I'm going to share some personal health information with you because it relates to the cookies pictured above: I spent thirty minutes in an MRI machine yesterday afternoon. I'm not dealing with anything serious or life-threatening, so don't worry, but it did require me to stay motionless in a tiny tube for a half-hour while a machine took pictures of my insides—a really, really loud machine. For most people, this would be an uncomfortable 30 minutes, but for an anxiety-ridden, claustrophobic person like me, it was just one long panic attack.
They did have some sweet signs, though.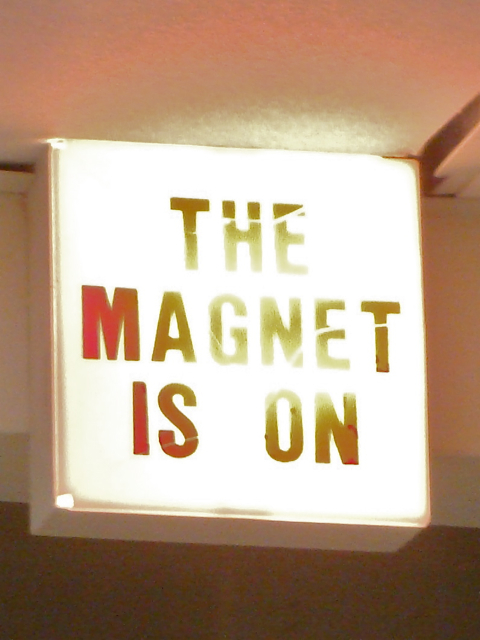 When the exam was over, I refused to take the subway home and spend an hour in a larger tube, so I took a cab instead. I rolled my window down as we passed over the Brooklyn Bridge and looked out over the river. My sunglasses were on, the city wind pulled at my hair, and I knew there was only one way to celebrate freedom: baking some damn cookies. Namely, some cookies with oatmeal, cranberries, and chocolate chips.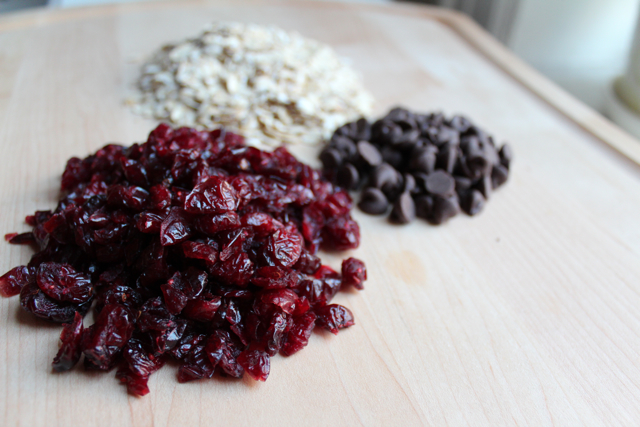 I'd call them Oatmeal Triple C Cookies, but the Internet tells me Triple C is the street name for a cough medicine teenagers like to trip on. Hm. Let's stick with the more descriptive Oatmeal Chocolate Chip Cranberry Cookies. Continue Reading →